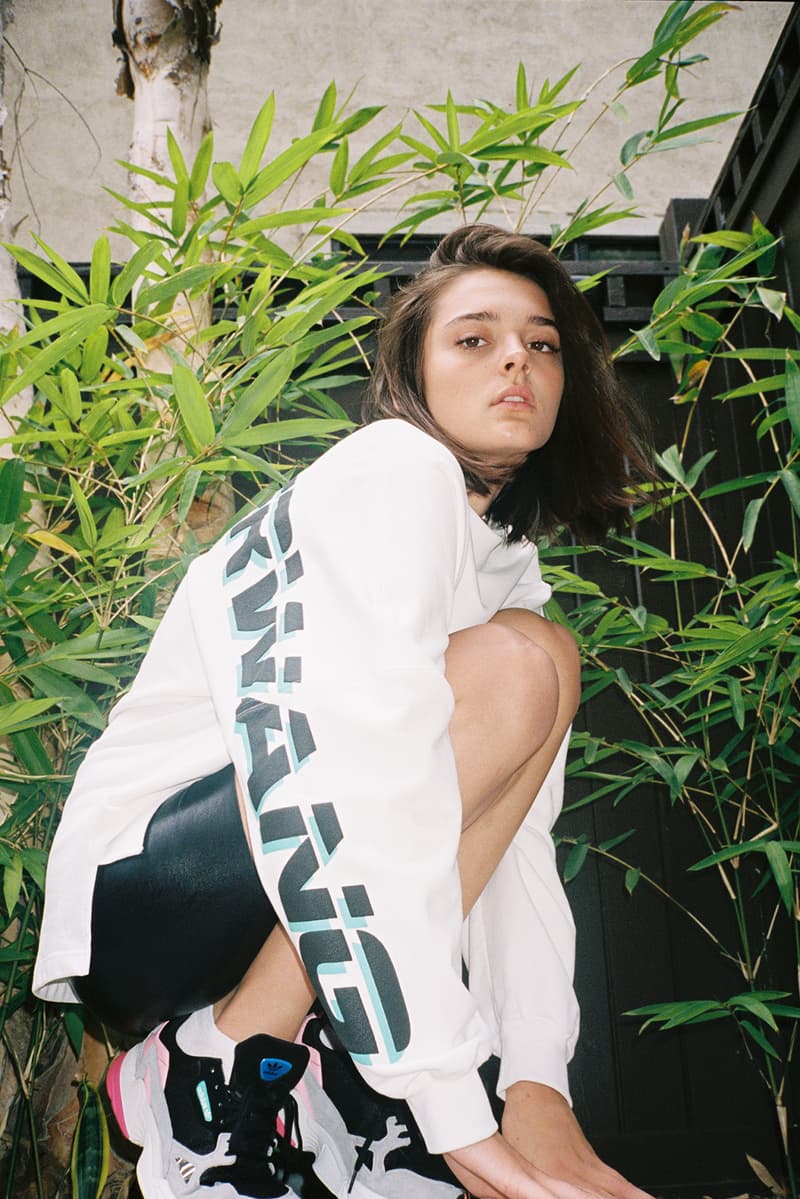 1 of 2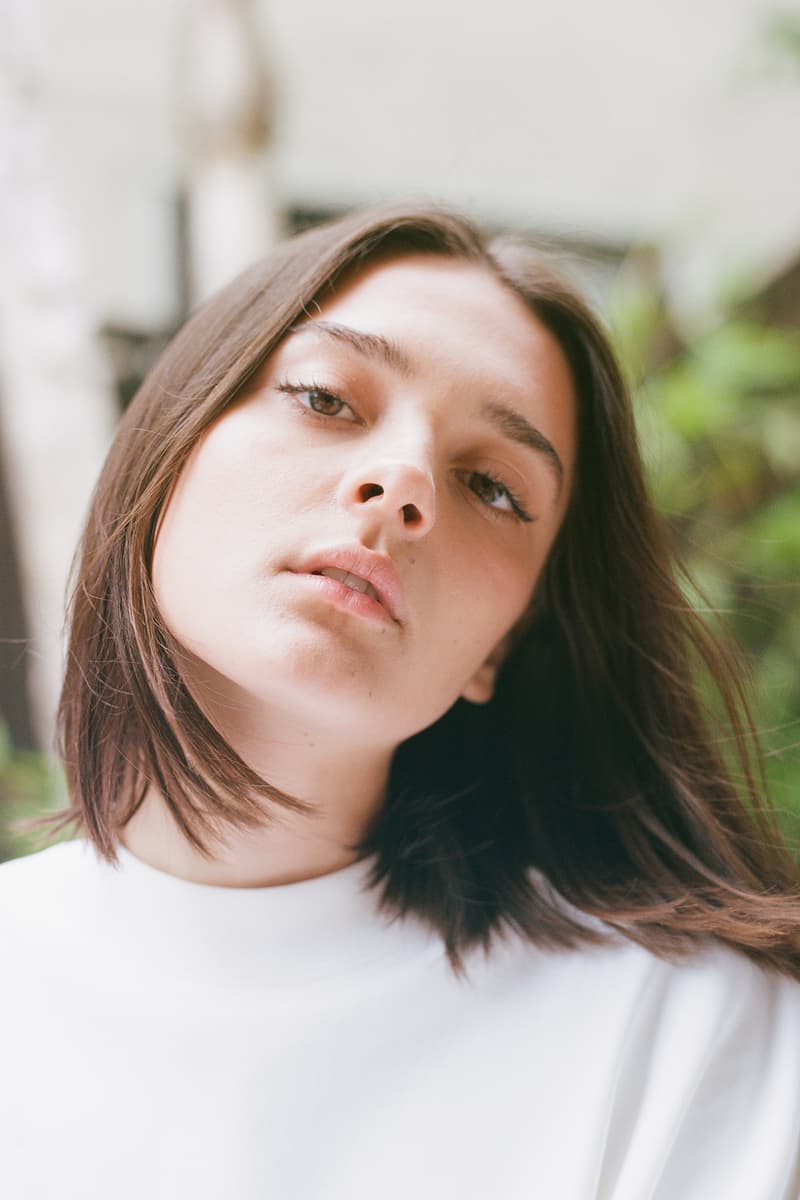 2 of 2
Music
BAEwatch: Charlotte Lawrence
Watch the LA artist's music video for her new single, "Why Do You Love Me."
BAEwatch: Charlotte Lawrence
Watch the LA artist's music video for her new single, "Why Do You Love Me."
After wrapping up her Reckless tour in Europe earlier this year, Charlotte Lawrence is back in the studio writing and recording new music. Today, fans of the Los Angeles-based singer-songwriter are finally able to get a taste of her new work, as the artist dropped her latest single "Why Do You Love Me." Co-written with her boyfriend Charlie Puth among other composers, the track is a steamy summer bop with a hypnotizing chorus that will be stuck in your head all day.
The song is released along with a dreamy, lo-fi music video directed by Alasdair McLellan. Featuring cameos from model Lucky Blue Smith, who plays Charlotte's love interest in the video, the cinematic visual perfectly captures the feeling of lust and obsession.
Ahead of the premiere of her new track, we sat down with the up-and-coming artist at The Ambrose Hotel in Santa Monica for an interview, where we talked about the first song she's ever written, her friends and support system, as well as her upcoming projects. Get to know more about Charlotte Lawrence by reading our conversation below.
Do you remember when you wrote your first song?
When I was really young I used to be obsessed with writing poetry and little stories. English class was always my favorite. But I think I wrote my first legitimate song when I was 11.
What was it called and what was it about?
It was called "Your Love" and the lyrics were "I crashed a ship in the sea of love just to see what was up above," haha. I was a super deep, emo child before I even knew anything about love.
And what is your favorite song that you've written ever? How does it speak to you personally?
My favorite song that I've ever written has yet to come out. It's coming out this year so I'm not gonna reveal the title yet, but I speak my truth about what I stand for and what I believe is "wrong" or sad or dark in my eyes in the sense of what's going on around me/with me, and happening in the world.
What is your creative process like? Where do you tend to get inspiration from?
I get inspiration from everything around me, everything in my head. When I write a song, whether I'm in the studio with other people, or at home alone with a guitar, I write about what I'm feeling in that exact moment. I might be feeling sad reminiscing about something from the past or happy because I got a cool text, anything goes, and I will write driven by that feeling, about that feeling.
How does growing up in LA influence your sounds?
This is a hard question because growing up in LA is all I know, I can't compare it to anything else. But I do feel like I experienced more at a younger age than a lot of people just because of my surroundings and the culture in Los Angeles. I can easily say I grew up too fast, and at times it's sad to me, but if I didn't grow up the way I did, I wouldn't be anything that I am today — mind-wise, music- wise, everything. It's easy to get lost in Los Angeles, "affected" as some call it, but I was lucky enough to have amazing parents that taught me about what actually matters in life, and never let anything faze me as a kid.
Los Angeles is a land of artists, and growing up here gave me the opportunity to express myself creatively in any way I wanted. I believe that every city has negative parts to it because the negative people living there are what makes it shitty, so as long as you have a good head on your shoulders and can decipher between right and wrong, good and bad, you'll be good.
What do you think makes a good pop song?
Meaningful lyrics and authenticity makes any song good in my opinion. Lyrics are always what I listen to and grasp first before anything, no matter the genre.
What do your friends think about your music?
My friends are the most supportive, kind, loving people. It makes me well up thinking about how much love I have for them and vice versa! I really found my forever people and I'm so grateful for them. There has been one car ride with my friend Charlotte where she surprise-attacks me by playing one of my songs and knowing all the words. I cry.
You went on tour in Europe and a few cities on the West Coast earlier this year. Tell us about the experience.
Ah man, touring is amazing. It's strenuous and exhausting and brutal at times, but that hour on stage every night connecting and feeling with my supporters are some of the best moments of my life. Being able to experience firsthand people actually liking and relating to my personal stories (my songs) is wild and incredible and unexplainable.
What can fans expect from you next?
New single today, baby. [It's] called "Why Do You Love Me," go listen. And then another single very soon, and then EPs and albums.
What is your new music going to be like?
Of course, I don't want to reveal too much before the music is out. I will say, that as a songwriter and artist, the new music captures all of me — my emotion, my spirit and my point of view.
What are you listening to these days?
Newly obsessed with Clairo and Dijon
You'll be turning 20 next year. What will you miss the most about being a teenager?
Holy sh*t, I'm gonna be 20 next year?
Location

The Ambrose Hotel
---
Share this article