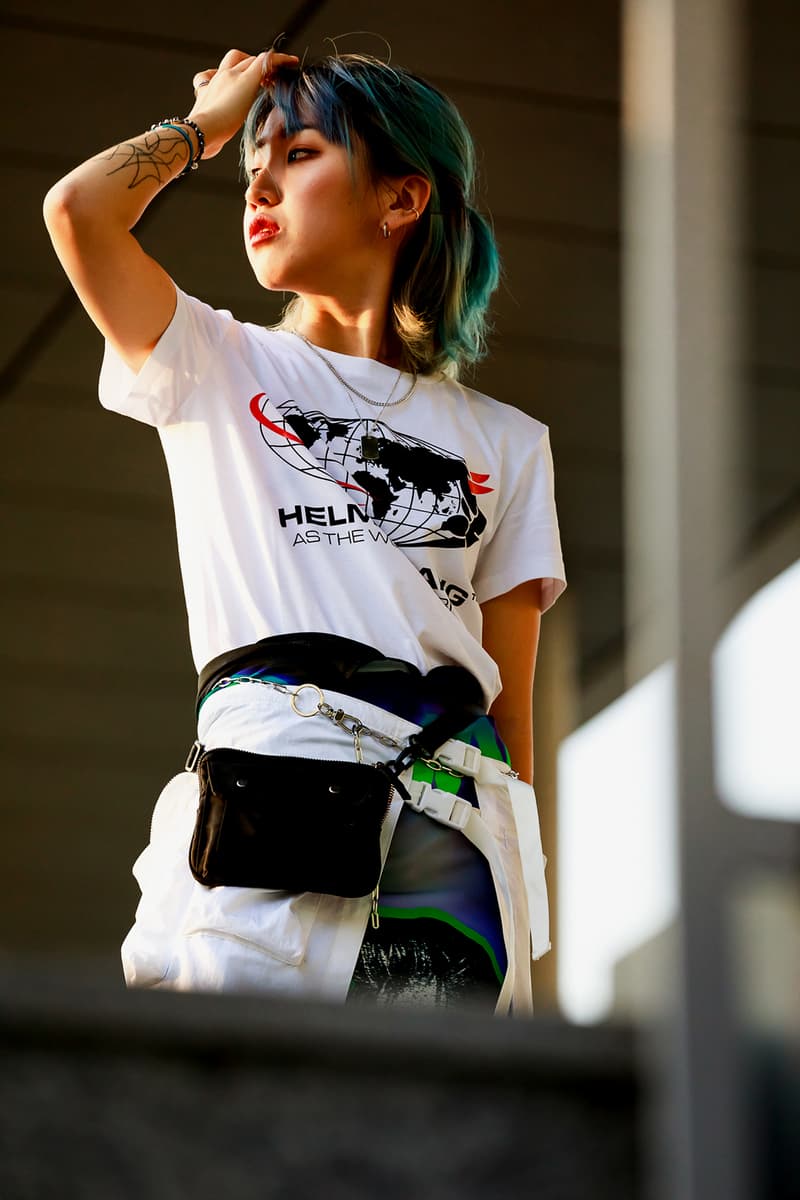 1 of 2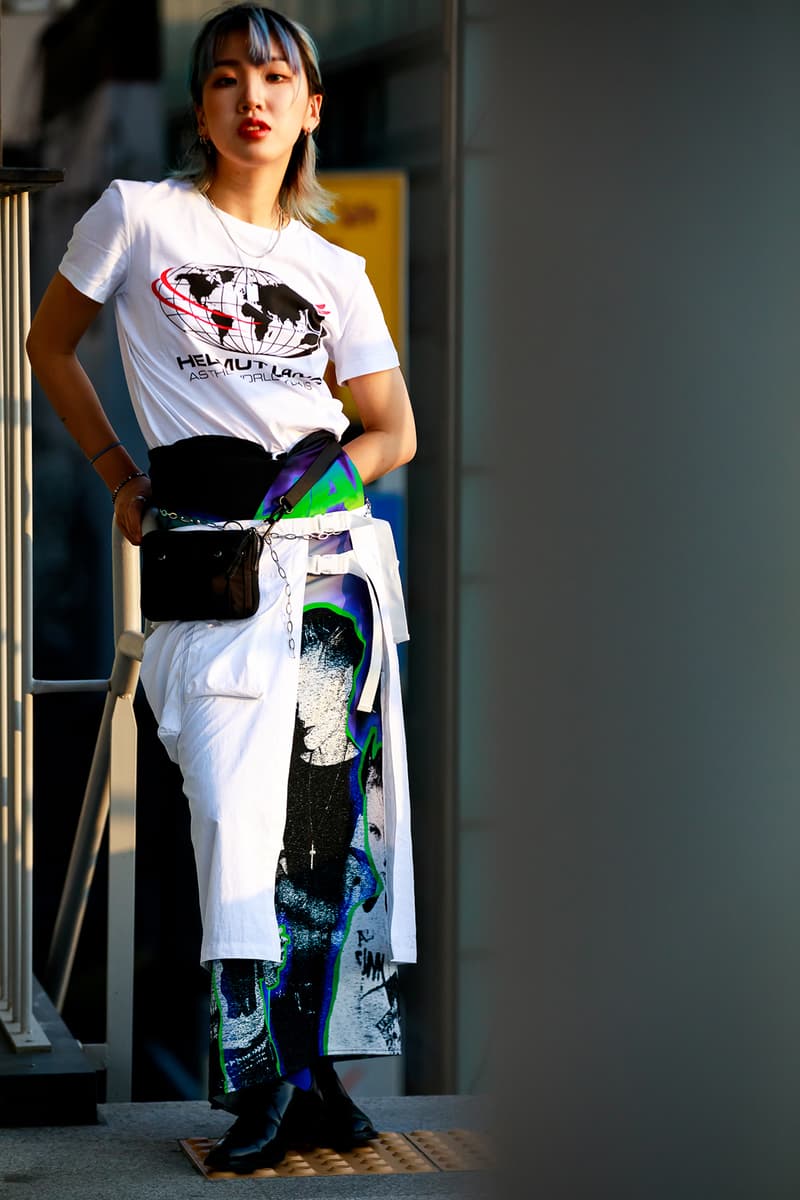 2 of 2
Fashion
Nara Kim Shares What It's Like Being a Queer Creative in South Korea
The Seoul-based stylist opens up about challenges in the industry.
Nara Kim Shares What It's Like Being a Queer Creative in South Korea
The Seoul-based stylist opens up about challenges in the industry.
The official Pride month is coming to a close but the parades continue and the spotlight on and support of LGBTQ+ communities continues to grow stronger. Despite the advancements many countries have made in recent years when it comes to equality and LGBTQ+ rights, there are still far too many places where it's difficult and sometimes downright dangerous to be openly queer.
South Korea is one of those locations; although homosexuality isn't criminalized in the country, 58% of residents oppose same-sex marriage. As a result, same-sex marriage is unrecognized in the state and so are many of the rights that come with it, like adoption, and distressing processes like conversion therapy are not deemed illegal. While South Korea is undoubtedly becoming more accepting of LGBTQ+ people year on year, the community still faces a daily struggle, especially when it comes to being out and proud at work.
We sat down with openly queer stylist and influencer Nara Kim to hear more about her creative career and how she's seen the LGBTQ+ scene grow and embrace acceptance in recent years – read on for more and don't forget to check out the feature she styled for HYPEBAE with K-pop star Holland.
How did you first discover your love for fashion and why did you decide its something you wanted to focus on as a career?
More than fashion itself, I've fallen in love with the persona of fashion. Fashion used to be a way for me to hide my insecurities behind all the flashy outfits. Just like how a poisonous mushrooms can seem pretty on the outside, that allowed me to find different ways to style my pieces. Now, since my personal growth, I find joy in inspiring others with my style.
You have a really distinct sense of personal style; how did you find your aesthetic?
As I mentioned, around the age of 14, I used fashion as a way of hiding my insecurities. At the time, I would make sure to buy the flashiest outfits with the little money I had. I would create these different personas with my outfits to hide who I really was. I would choose a piece by determining how important or valuable it would make me look and feel. This process took a very long time but it did help me understand what my personal style really was later down the line.
Do you feel like being openly queer has affected work opportunities? Have people been reluctant to work with you because of this?
If I'm honest, being an influencer has helped me open up about my sexuality and that has opened different opportunities for me. I like to think that being openly queer has helped me with my career. So far, no one has told me to my face that I couldn't do something because I was gay.
How is the queer creative scene in Seoul? Do you find many people in your community to work alongside or is it still very small?
Because there are many openly gay artists in the creative scene, I can definitely say it's not small. It's not super big either but there are unique communities growing within it. I'm currently a part of the queer feminist creative group. We all do different things but help each other nonetheless. The Pride parade, Pride fair, the rainbow art-road in Itaewon, drag queen and king events are just a few examples of the growth of the queer community in Korea.
You attended Seoul Pride last month – what was that experience like and has the event grown over the years?
This year was the 20th anniversary of Seoul's Pride parade. The queer festival is the most impressionable festival in Seoul. Every year, the number of participants increase as the violence against the parade decreases. The parade was postponed last year due to complications with the city but this year, thankfully, everything went as planned. I was very thankful for that. Although many people are becoming more accepting of the queer community, we still face many religious groups that protest against us during the parade. Some things will probably never change. Each year, many allies of the queer community attend the festival – this has helped catch the attention of the media. This gives us an outlet to introduce our community to everyone; feminist groups, human rights activists and Buddhists have also expressed their supports by attending the parade.
Do you feel people's attitudes and perceptions towards LGBTQ+ people in Korea have changed in recent years? In what way?
Due to those who are voicing their beliefs, the feminist activists and the subcultures that are forming, the LGBTQ+ community is becoming more recognized. Now people understand it's something we shouldn't shame someone about. But sadly, this can only be said about the younger generations.
Tradition is still a great part of the Korean culture and because of that, the LGBTQ+ community still resides in much darkness. The suicide rate of queer teens is rising and so is the tension between families of 20-30 year old queer individuals. Older people still view me as odd and strange. Thankfully, people are understanding that the queer community doesn't just consist of gay people but bisexuals, transgender people and more are also part of the community.
What do you hope to do with your career in the future?
I want to continue being someone of influence. Hoping that it's a positive influence, I look back at myself and make sure I'm making a difference for the better. I want to be someone I could be proud of. If I could be stylish while doing that, that'd be even better.
---
Share this article