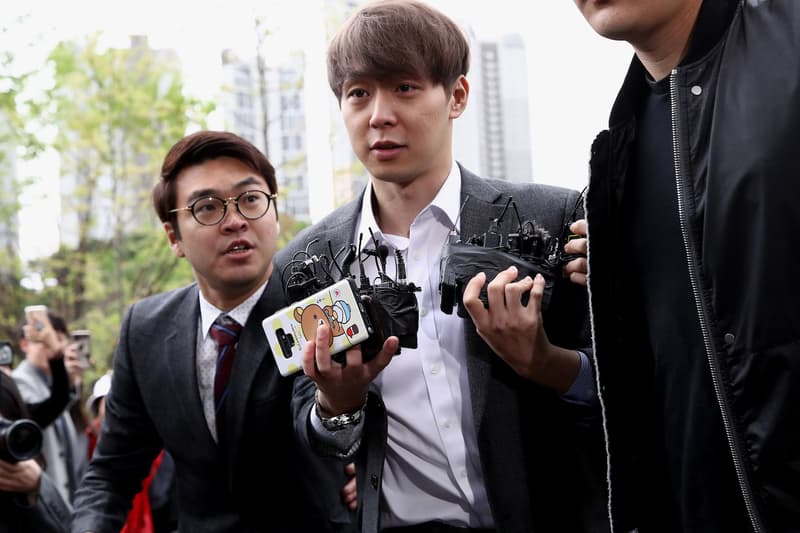 K-Pop Star Park Yoochun Sentenced to 2-Year Probation
Following drug-related charges.
Former K-pop star Park Yoochun has just been sentenced to two years of probation as well as ten months of imprisonment following his drug scandal. Yoochun has been a member of the South Korean boy bands JYJ and TVXQ, and will be fined 1.4 million KRW ($1,200 USD) fine for purchasing Philopon, a form of methamphetamine.
The star has been found guilty of purchasing the drug on three separate occasions, as well as injecting the drug a total of seven times. Following his sentence hearing, Yoochun broke down in front of the media and apologized to both his fans as well as the public, promising to "live a life of honesty." The K-pop star said "I'm sorry. I'll live honestly and diligently. I'm sorry. I'm very sorry towards my fans. I'm very sorry. I sincerely apologize once again to everyone for causing worry. I will do my best to live diligently while volunteering for society in the future. I will make sure of that. I'm sorry."
Park Yoochun will serve a probation period of ten months as of now, due to the fact that he has no prior convictions and has confessed to the crimes. Stay tuned as any more information surfaces.
---
Share this article