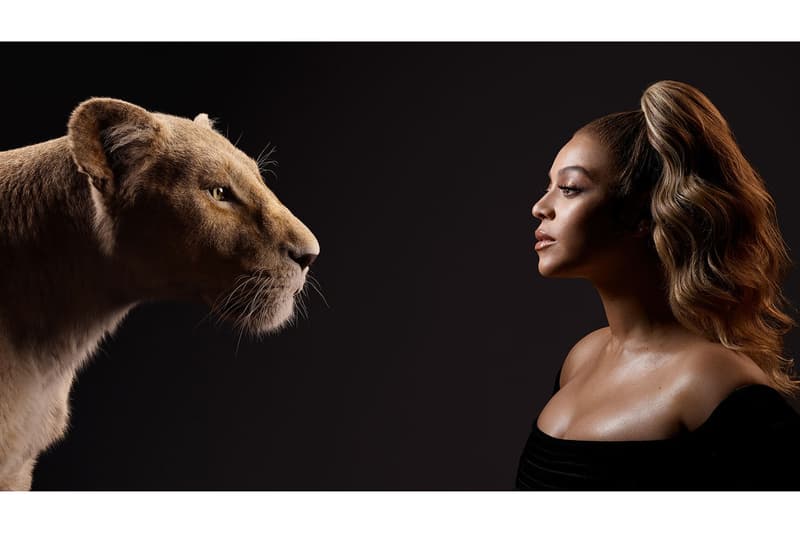 Film & TV
Stream The Full 'The Lion King' Album Featuring Beyoncé & Donald Glover Here
Also including a new score by Hans Zimmer.
Stream The Full 'The Lion King' Album Featuring Beyoncé & Donald Glover Here
Also including a new score by Hans Zimmer.
Following its recent premiere, Disney has finally released the full album of the soundtrack to the highly anticipated live-action remake film of The Lion King. Featuring the cast from Beyoncé to Childish Gambino and composer Hans Zimmer, the album boasts a total of 19 tracks.
Featured songs include the movie's classics "Can You Feel the Love Tonight" by Beyoncé and Childish Gambino who play Simba and Nala, "I Just Can't Wait to be King,"and "Hakuna Matata" by Seth Rogen, Billy Eichner and JD McCary who play Pumbaa, Timon and young Simba. There is also a new score by Hans Zimmer, who composed the original 1994 film, as well as Beyoncé's recent single "Spirit." and Elton John's new take on "Never Too Late."
Scroll down below to enjoy the full soundtrack on streaming platforms like Spotify and Apple Music. The live-action remake of The Lion King arrives in theaters on July 19.
---
Share this article