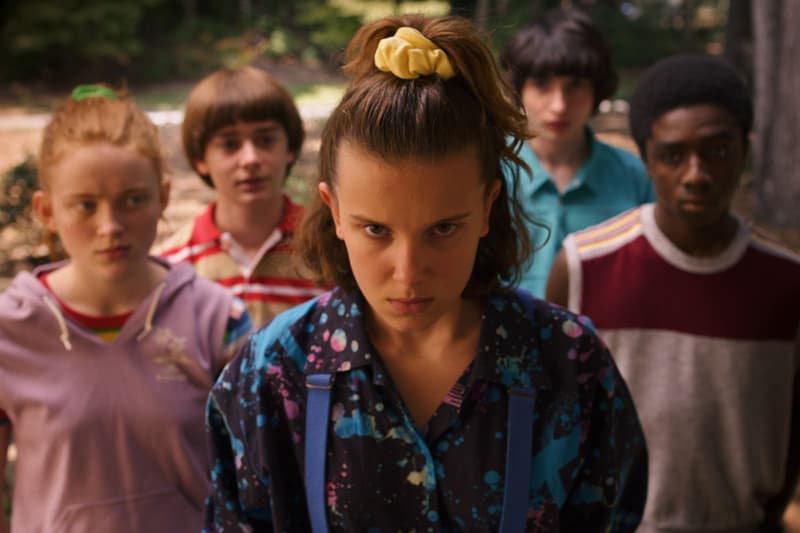 Film & TV
Here Are the Top 10 Viewer Favorite Shows on Netflix
'Stranger Things,' 'Orange Is the New Black' and more.
Here Are the Top 10 Viewer Favorite Shows on Netflix
'Stranger Things,' 'Orange Is the New Black' and more.
It's no doubt that a Netflix subscription has become a household essential. The popular streaming service has almost 140 million subscribers to this day and is only continuing to grow. A recent study in the U.S. was conducted by HarrisX to see what viewers say are their favorite shows to stream on Netflix.
Beating out older classics such as Friends and The Office, the top two spots are claimed by Orange is The New Black and Stranger Things. The list also includes other Netflix originals such as Grace and Frankie and Black Mirror.
It's important to note that this list is different than actual time spent watching the shows. Licensed shows usually win in the "Minutes Viewed" category, because they have longer running seasons as opposed to newer series which usually have fewer episodes. The top five most viewed shows on Netflix are: The Office, Friends, Grey's Anatomy, NCIS and Criminal Minds.
That being said, with the most fan-favorite shows being original content rather than licensed content, the survey's analysts predict that the streaming giant will be focusing on original programming in the future. However, Netflix will never depart from licensed shows completely as 45 percent of the shows voted on in the poll were licensed TV series.
Read on below to see what the top ten shows are, and head to the comments section to let us know what your favorite Netflix show is.
In case you missed it, take a look at all the shows and movies coming to Netflix this month.
Top 10 Viewer Favorite Shows on Netflix
Orange is The New Black
Stranger Things
Movies
Ozark
Grace and Frankie
Black Mirror
Lucifer
The Crown
The Office
Friends
Share this article