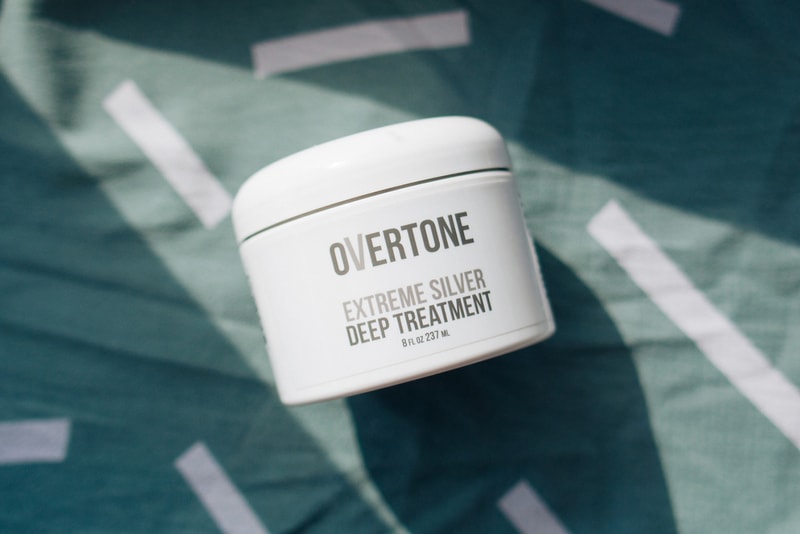 Beauty
oVertone's Coloring Conditioner Instantly Brightens up and Hydrates Bleached and Dyed Hair
This week's "Editor's Pick" beats out all other color-treated hair masks.
oVertone's Coloring Conditioner Instantly Brightens up and Hydrates Bleached and Dyed Hair
This week's "Editor's Pick" beats out all other color-treated hair masks.
If you've ever bleached and dyed your hair, you know that it can be super damaging and a huge pain to upkeep. Good hair products are absolutely essential, and it becomes quite obvious in both look and feel when you aren't caring for your locks properly. I usually don't believe in all-in-one products, but oVertone's Coloring Conditioner really does do it all for me.
The product replenishes my hair color and hydrates it completely, and to make things even better, the brand is vegan and cruelty-free as well as paraben-free and sulfate-free. Read on below to see why I don't use any other hair masks after discovering this week's "Editor's Pick."
WHAT IS IT: oVertone's Coloring Conditioner in "Extreme Silver"
WHY IT'S WORTH THE HYPE: I'm someone who loves hair masks a lot since they always leave my locks feeling super soft, especially when I've gone through intense bleaching that turns my hair into the texture of grass. The reason why this product beats out the others that I've tried is that it not only makes my hair feel super healthy and hydrated, but it actually re-tones my hair after my dye has faded away. The product's formula includes different types of plant-based oils, including coconut oil, linseed oil, jojoba oil, evening primrose oil and avocado oil to prevent breakage, shea butter for anti-inflammatory properties and aloe vera for shine.
I use it as a hair mask once or twice a week after shampooing, and all I have to do is leave it in for 10-15 minutes and then rinse out. Occasionally if I want an extra boost of color, I'll put it directly on dry hair. Since it's a semi-permanent hair dye, I can rest assured that it's not bleaching or lightening my hair any further, but it also means that if you don't have bleached or neutral blonde hair to begin with, it won't work. Another thing to take note is that it's a pigmented product, so be careful around your clothes and towels and make sure you wash it off your skin right away after application in case of staining.
I also love that the brand's website is super easy to navigate. You can find out which products and shades are right for you and how to use them as well as get an idea of how the results will turn out. You can even mix and match the shades to create your own custom hair look. Take a look at the Instagram posts below to see the product in action.
WHERE YOU CAN FIND IT: oVertone's Coloring Conditioner is available in every color of the rainbow and more at oVertone's online store for $29 USD.
---
Share this article