A$AP Rocky Is Reportedly Dealing With "Inhumane Jail Conditions" In Sweden
The Harlem native was arrested last week.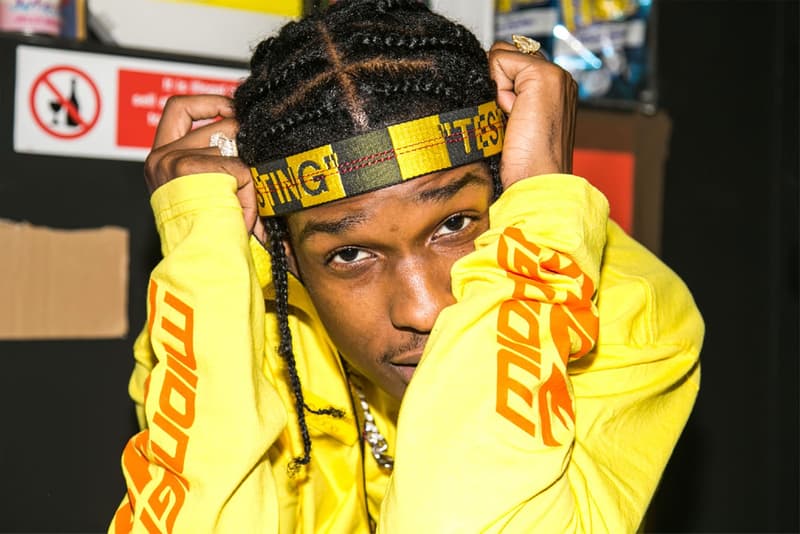 A$AP Rocky was arrested last week (July 2) following a performance at the Smash hip-hop festival in Stockholm, Sweden, CBS reports. Now, TMZ has released news alleging that Rocky is dealing with "inhumane jail conditions" while in a Swedish jail.
The publication reports that he is in a "disease-ridden" facility and is only able to sleep on a yoga mat without any blankets. Additionally, he is sustaining himself on a single apple a day due to the building's inedible food and is allegedly staying next to a mentally-ill inmate who slams his head against the walls. This individual also reportedly "throws around his own feces, which no one cleans up."
Rocky and three individuals were involved in an incident that occurred on Sunday (June 31). A Swedish office spokesman shared that the rapper was arrested for suspected "gross assault." TMZ initially broke the news Monday (June 1) that Rocky and his associates were involved in a brawl. Yet, the Harlem artist shared video clips with his Instagram followers providing a perspective of the incidents that led to the altercation. The last update regarding the arrest of the rapper suggested that he'd been detained for two extra weeks.
Rocky's team have also started a #JusticeforRocky petition online, it can be viewed and signed at Change.org. Stay tuned here as more news emerges.