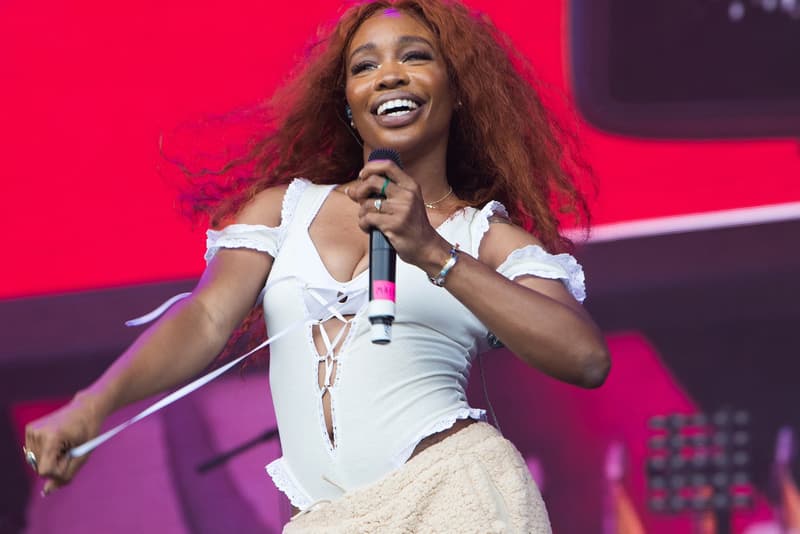 Music
SZA Teases an Upcoming "Little Project" She's Working on
Prior to her new full-length album set to release soon.
SZA Teases an Upcoming "Little Project" She's Working on
Prior to her new full-length album set to release soon.
Following the release of her first studio album CTRL in 2017, singer and songwriter SZA has just teased an upcoming "little project" set to release prior to her new full-length album that is currently in the works.
The singer made the announcement at her recent tour stop in Australia, where she said "True tea — I'm probably gonna drop like a little project before my album so I can just get it out of the way," which received crazy reactions from the crowd. The singer added, "because realistically speaking, if you leave it up to my foolish ass, we'll be here quite some time."
She goes on to say "…The ones that you guys know are the ones that I will be dropping and if you research — which you should know — then you'll know," before proceeding with the concert. It is unclear when the project is set to release, but we're certain that it is in the works.
Her previous album CTRL was infamously delayed for years, and since its release the singer has collaborated with everyone from Kendrick Lamar to DJ Khaled, Travis Scott and The Weeknd. Stay tuned as more information regarding the release surfaces, and take a look at the singer's announcement below.
SZA szn is approaching pic.twitter.com/7t3HioOnNN

— Jacob (@BlondedJacob) July 25, 2019
Share this article