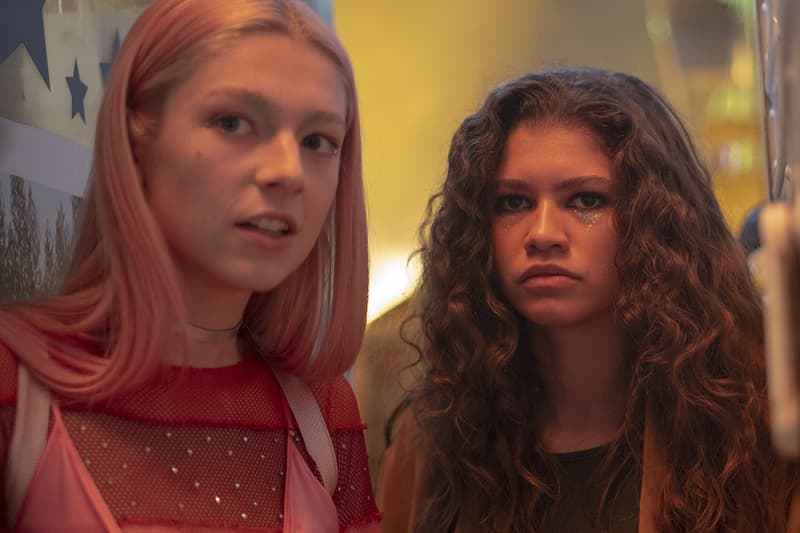 Film & TV
Here Are the Best Makeup Looks From HBO's Fan-Favorite Show 'Euphoria'
Well, basically every single look.
Here Are the Best Makeup Looks From HBO's Fan-Favorite Show 'Euphoria'
Well, basically every single look.
HBO's TV show Euphoria has become a fan-favorite with six episodes aired so far. If you watch it, you've probably noticed the insane makeup looks on the cast including Zendaya, Hunter Schafer, Barbie Ferreira and Alexa Demie.
From rhinestone details to colored eyeliner, these unique styles are the works of head makeup artist Doniella Davy, who has a background in art rather than cosmetics. In a recent interview with Cosmopolitan, she shared her inspiration behind the looks after scrolling for hours through Instagram to understand Gen Z trends:
"These young people are pushing the boundaries and not living by mainstream archetypes or stereotypes. It's not just corrective and pretty stuff. I see it as emotional stories on their faces being told through makeup. It's a completely new language, a totally new style."
Scroll down below to take a look at all of our favorite makeup looks from the show, and let us know in the comments which one you like the most. For more on Euphoria, here are some facts you should know about Barbie Ferreira who plays Kat in the series.
Rue cries happy glitter tears
Jules gets ready for school in shimmering blue eyeshadow and glossy nude lips
Jules' colorful eyes are blending goals
Unique eyeliner looks aren't just for the runway, but also for daily wear
In the latest episode, Jules transforms into a dreamy angel for Halloween night
Maddy's lashes and brows are studded with rhinestones and we're obsessed
Kat goes to the carnival with a bold, green eyeshadow look
Share this article