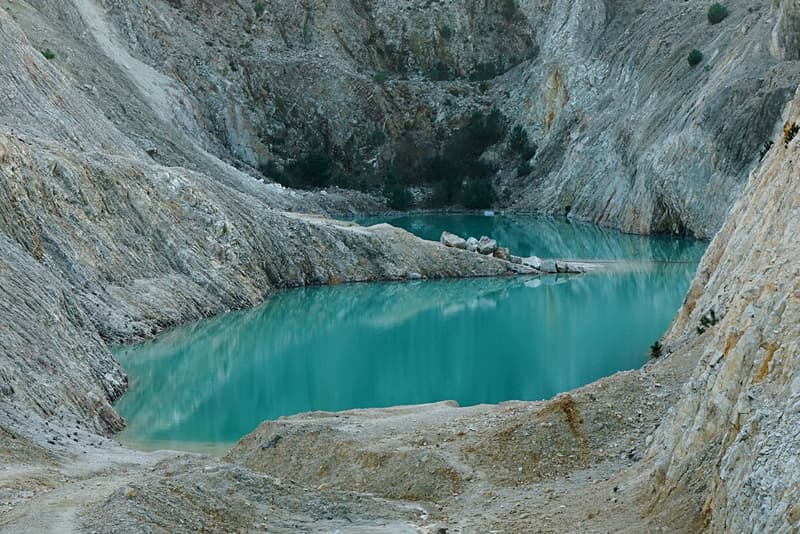 Travel
This Beautiful Photo Spot in Spain is Actually a Toxic Waste Dump
But it won't stop people from visiting.
This Beautiful Photo Spot in Spain is Actually a Toxic Waste Dump
But it won't stop people from visiting.
Tourists have reportedly been hospitalized after swimming in an Instagram-friendly turquoise lake in Spain. Located in Galicia, Monte Neme has become quite a popular attraction which, unfortunately, is actually a toxic waste dump.
What may seem like a beautiful photo spot is an old tungsten mine used during World War II. The lake, which is actually a hole filled with contaminated water, has been abandoned since the 1980s. According to Spanish publication Publico, a person began vomiting after swimming in the water followed by a rash that lasted for two weeks, but still mentioned that the photo was worth it. She had gone into the water because there were no warning signs near the lake.
"Brief exposure will most likely cause eye and skin irritation but a longer time in the water and digestion of the toxins could cause stomach problems, vomiting and diarrhoea," a doctor at University Hospital of Coruña explained to The Local. Since the happening, a local environmental lobby group called Salvemos Cabana is requesting lawmakers to inform the dangers of Monte Neme and to limit access to the site.
Would you visit for the 'gram? Let us know in the comments. While you're here, read about the Charles Manson murder house in Los Angeles which is currently up for sale.
Share this article