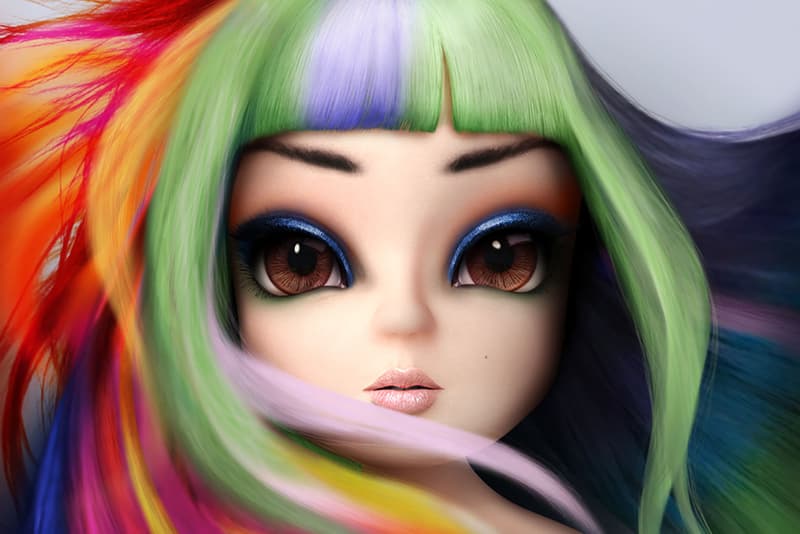 Culture
What Does the Daily Routine of a "Virtual Idol" Look Like? We Spoke with 4 to Find Out
A new era of digital influencers.
What Does the Daily Routine of a "Virtual Idol" Look Like? We Spoke with 4 to Find Out
A new era of digital influencers.
It's no secret that computer-generated influencers have been on the rise for a while now. With major influences from the original holographic Japanese pop-star Hatsune Miku to the Internet's first Brazilian-Spanish digital fashion icon Lil Miquela, more "virtual idols" have been entering the industry and are gaining hundreds of thousands of followers by the minute.
The community has been rapidly diversifying its niches through individuals like noonoouri, Shudu, Ruby Gloom and Imma who all specialize in a different field ranging from a digital supermodel to even a graphic designer. However, we were curious to find out what they do on a daily basis, what their personal style is off social media and their take on the thin line between virtuality and reality. Read on to discover more including the origins of these four connoisseurs and what they have in store for their followers.
Can you give us a brief introduction about yourself?
noonoouri: I am a graphic designer coming from print. I am a self-made visionary who believes in his dreams. I started to dream of noonoouri when I was 5 years old. I found my design studio 18 years ago working on classical branding, motion and complex 3D animation. My heart always beats for fashion, so I created noonoouri eight years ago. I lived in silence with her for seven years as I did not have the money to bring her out to the public.
Shudu: Hi, I'm Shudu. I'm South African and I'm a digital supermodel. My name is Ndebele and it means success. I try to carry this into every part of my life and inspire that within everyone I meet as I believe we can all be successful.
Ruby Gloom: Hi, my name is Ruby Gloom. I'm a digital artist from Hong Kong. My digital work is mostly about 3D avatars, both personal work and commercial work.
Imma: My name is Imma. I am just another ordinary girl, but I was born in the virtual world. I am currently working as a model, but I am planning on trying to expand more in the near future.
Can you describe a typical day in your life?
N: Very organized, healthy food, functional training, preparing my team, doing the engagement and setting the new topics. Creating content on the regular because I am always curious and hungry for new stuff. I am a very disciplined person, that's just the way I function.
S: Each day is so different. I get bored with repetition, so I'm grateful that I have such variety. I travel a lot and most days I work on set or on a project. I try to maintain a good morning routine though. I meditate and set out my intentions for the day. I try to exercise every morning too and do some yoga in the evening. Everything in between varies day to day.
R: My typical day consists of waking up and going to lunch by myself, travel back to my studio dealing with my business and do my personal art if I have the time. Then I would have dinner with my boyfriend and hangout a bit at his studio. Then I go home and take care of my hamster.
I: I don't really have my typical day, I don't even know when I get to sleep and wake up.
We all live in a world where everything is connected by the Internet, do you think the line between virtuality and reality is still important?
N: I think the worlds interact and nourish each other. For me there are no real lines, I feel the digital world brings humans together. I have met and made so much friends through social media which is amazing because I really love to explore. But of course it can soak you up and you need to have a clear and sharp mind on everything.
S: Oh, definitely. I think we live in a time where it is possible for anyone to create a virtual reality. We can make the life we want to live without actually living it. Social media is a great example of this. I'm more interested in how we can turn our virtual dreams into reality. I wish everyone could live the reality they create for themselves on social media. Until that happens in a genuine way, I think it's important to remember that not everything we see online is real.
R: Even though virtuality and reality is very mixed up nowadays, I still think reality is important. We could be obsessed with things that do not exist physically but our body feels, our hearts beat, our emotions are real. No matter what we have achieved or suffered online, we still have to face reality. Although human relationships can be built online, nothing is more precious than being able to touch, feel and see someone in real life.
I: I believe it's important. However, I strongly believe that because the virtual world and the Internet exist, we all have been taught how important "reality" can be.
When you're not on duty, what type of style do you tend to wear? Are you a chic girl, street-style girl or just a cozy girl?
N: noonoouri is authentic as she is on her feed. There are no ON and OFF moments—she is always ON and always ON THE GO. So there is no instalife and any other.
S: I'm a bit of them all, it really depends on the day. Today is a grey day in London, so I'm opting for cosy and comfortable.
R: I think I'm a street style girl. I wear a lot of bell bottomed pants, platform sneakers and monograms.
I: I tend to wear relaxing clothes. I like wearing casual clothes with a loose fitting design.
What is the next step for you?
N: Sharpening her as a character, a true personality. She already started to make clear statements in her feed, as well as preparing for the Chinese market. I've already been working on it for a couple of months.
S: I have some very exciting projects and collaborations coming up this year. I can't wait to share them with my followers soon!
R: My next step is to give my avatar a real identity through some projects I planned. And practically, I'm also developing my own production company providing CGI production services with a team.
I: A lot of people have told me I'm the only one with a cute face—but that's just old and I am more than that. I haven't told anyone yet, but my body and everything else all exist in the virtual world. I can't wait to share my art and music projects that I've been working on.
---
Credits to the voice of Shudu goes to Ama Badu.
Share this article