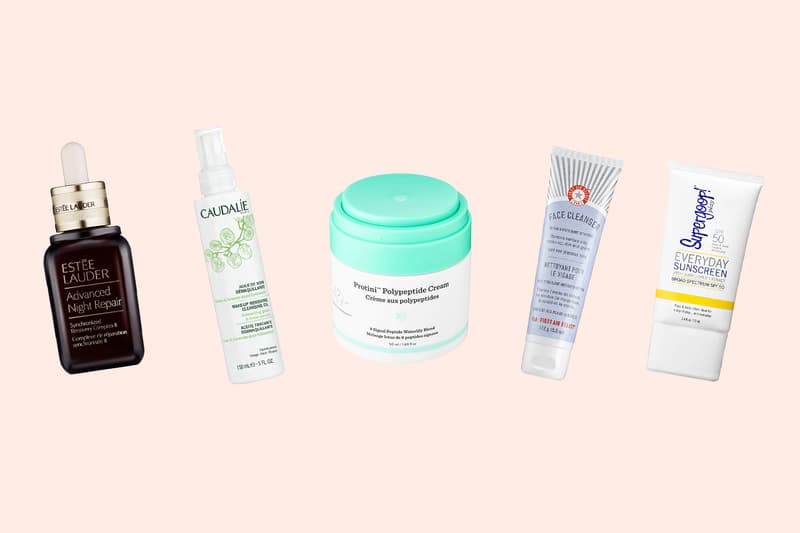 The 10 Best Skincare Products to Invest in for Beginners
Show your skin some love.
With the number of new makeup products releasing every week, it's only natural that you would want to test them all out – especially if they come in irresistible packaging. One thing we should never forget, however, is to take care of our skin properly after testing out new products with foreign ingredients our skin isn't accustomed to. For those who don't have a regular skincare routine yet, it's never too late to start one. One thing you need to bear in mind when it comes to skincare is to maintain a healthy skin barrier.
Essentially, the human skin consists of three main layers: the epidermis, dermis and hypodermis. The epidermis is the skin barrier, which is the outermost layer that helps protect the skin from harsh elements and holds in moisture in order for the skin not to dry out. If your skin barrier isn't taken care of properly, irritants may be able to penetrate your skin, causing it to weaken and preventing it from absorbing the nutrients it needs. With a proper daily skincare regime, maintaining your skin barrier won't be a problem.
There are five simple steps to follow if you're a beginner to skincare. The first is to use an oil cleanser to remove all unwanted dirt, makeup and oil that has been absorbed throughout the day. Step two is to cleanse your face with a water-based cleanser – preferably one with low pH levels because the skin is already naturally acidic. After the two-step cleanse, serums are next on the list. Depending on what serum you get, benefits can vary from reducing wrinkles or fine lines to repairing and rebuilding damaged skin. Moisturizing your face is essential, especially in the colder months to come. It's important to retain moisture and prevent any dryness on the surface of your skin. Last but not least, you should never neglect sunscreen because it helps minimize the appearance of sun damage like discoloration and dark spots, sagging, and wrinkles.
If you aren't sure about what products to invest in or even start with, we've gathered 10 of the best products for you to try out including items from brands like Caudalie, Clinique, Estée Lauder, and Drunk Elephant. Have a scroll down below to discover more.
For more beauty-related news, here are 5 K-beauty skincare trends you need to know.
Share this article