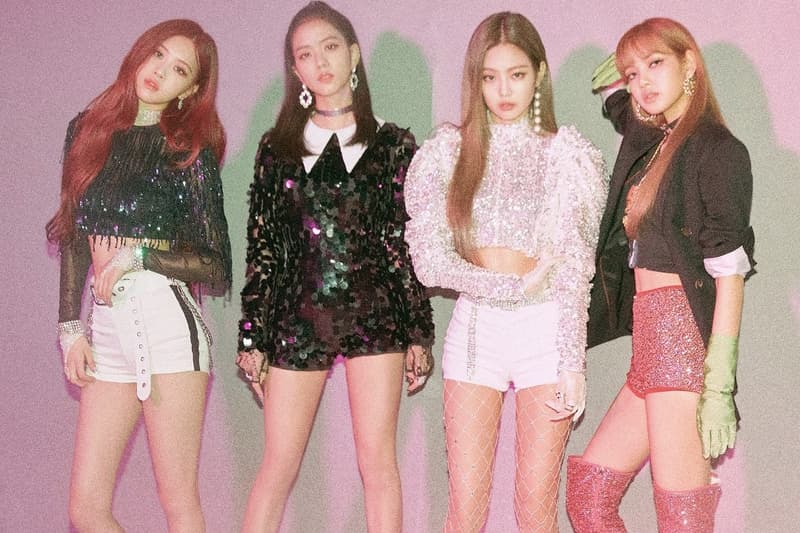 Culture
Here's How BLACKPINK & Fans Are Celebrating the Group's 3rd Anniversary
Jennie opened her secret Instagram account.
Here's How BLACKPINK & Fans Are Celebrating the Group's 3rd Anniversary
Jennie opened her secret Instagram account.
With K-pop taking over the global music industry with bands like BTS, hit girl group BLACKPINK has reached three years since their debut in 2016 with their single album, First One. Along with fans all over the world, members Jennie, Lisa, Rosé and Jisoo shared their gratitude through social media.
Three years ago today, BLACKPINK released their debut singles and became the ONLY girl group in K-Pop history to debut with a PAK, to top worldwide iTunes & to top Billboard World Digital Song Sales chart. That's how the world's biggest girl group debuts. #ThreeYearsWithBLACKPINK pic.twitter.com/nKuiOAes13

— BLACKPINK Facts (@factsbIackpink) 7 August 2019
"Some things don't change. Three years with these three girls has brought so much joy and adventures in my life," Jennie wrote on her latest Instagram post, while Rosé added: "I am so proud of each and every one of us for fighting through every moment, whether it was a good one or a bad one. We've stayed strong, all four of us, through our trainee days and the three years as BLACKPINK."
Jisoo shared to her account in Korean, "Dear BLINKs, happy third anniversary with us! We'll try to always be BLACKPINK that shows you our best," while Lisa shared a photo from their trip to the beach.
If you follow the group, you probably know Lisa likes to shoot and edit videos for her YouTube channel, while Jennie enjoys taking photos. To celebrate, Jennie gifted fans with a surprise by opening up her photography account, @lesyeuxdenini, which was previously private.
View this post on Instagram
Meanwhile, fans took to platforms like Twitter and Instagram to share their own tributes to the idol group. Scroll down below to take a look at how BLINKs celebrated #ThreeYearsWithBLACKPINK. For more K-pop content, read about the top seven Korean entertainment companies you need to know.
Good morning!! ?

Happy BLACKPINK Day!!! ???? We blinks are so proud of you girls. We'll always love and support you on your future activities? ????#ThreeYearsWithBLACKPINK @ygofficialblink pic.twitter.com/zRHdX3iD4z

— Nic????????? (@Nicorius_) 7 August 2019
they remade their debut picture from a while ago, my babies ?#ThreeYearsWithBLACKPINK pic.twitter.com/i3ngLmzDub

— ☆ (@Ialisaluvr) 7 August 2019
"we are sisters to each other" #ThreeYearsWithBLACKPINK pic.twitter.com/G0t1pGoP6M

— ‏ً (@kiIlthisIove) 7 August 2019
WARNING: THIS USER IS CURRENTLY HAVING AN EXTREME EMOTIONAL BREAKDOWN. FRAGILE. PLEASE HANDLE WITH CARE. DO NOT TOUCH.#ThreeYearsWithBLACKPINK @ygofficialblink pic.twitter.com/KvXAzTSDjr

— alex (@ratedjenlisa) 7 August 2019
i don't care whoever you stans. if you see this tweet, you are obligated to reply #ThreeYearsWithBLACKPINK pic.twitter.com/DhUCjCvYRS

— ?????? (@jensooyugh) 7 August 2019
Jennie: "BLACKPINK is better with four members" #ThreeYearsWithBLACKPINK pic.twitter.com/ThLVOPPfN8

— Alice Helvete ??? (@alicehelvete) 7 August 2019