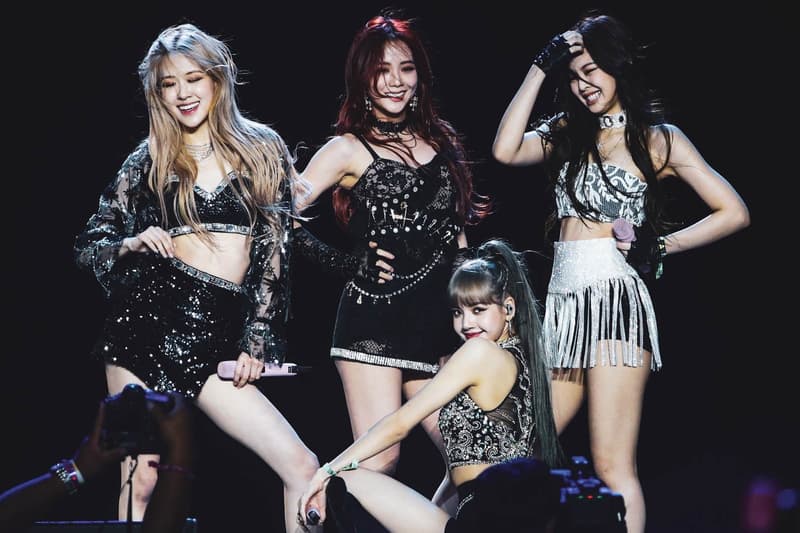 Culture
The 7 Biggest K-Pop Companies You Need to Know
From pioneers like SM Entertainment to PSY's new label, P Nation.
The 7 Biggest K-Pop Companies You Need to Know
From pioneers like SM Entertainment to PSY's new label, P Nation.
From BTS and EXO to BLACKPINK and Red Velvet, K-pop has been taking the global music industry by storm. In case you didn't already know, K-pop artists are managed by a diverse range of entertainment companies after years of training, many starting as young as 13. We've gathered seven of the biggest Korean music entertainment companies you need to know – take a look below to learn about the agencies that manage some of your favorite K-pop bands.
While you're here, check out some of the best K-pop girl bands of all time.
Key artists: BoA, TVXQ, Girls' Generation, SHINee, f(x), Super Junior, EXO, Red Velvet, NCT 127
SM Entertainment has been one of the biggest K-pop companies ever since the beginning of Korean idol group trend, even before TVXQ's heyday in the mid-2000s. Founded in 1989 by Soo-man Lee who is also known to be the pioneer of the Korean wave, it was one of the first to house training centers for trainees in their teen years, revolutionizing the industry. SM's first idol groups were boy band H.O.T. and girl group S.E.S. in the mid '90s, and began reaching to foreign markets like Japan with groups like TVXQ and Girls' Generation. The company is continuing to thrive with more recent artists like Red Velvet and NCT 127, and is also planning comebacks for TVXQ, EXO and possibly Super Junior.
Key artists: Wonder Girls, 2PM, Miss A, Sunmi, TWICE, GOT7, ITZY
JYP Entertainment is another pioneer of the K-pop industry, founded by legendary musician Jin-young Park. With the founder appearing in numerous K-pop audition shows, the company has built a strong reputation for its artists and is also known for hosting global auditions to find new talents overseas. Beginning with 1st generation boy band g.o.d., JYP is now known for its key artists including Wonder Girls, Suzy Bae of Miss A, and recently TWICE, GOT7 and ITZY. Although the company attempted expansion overseas earlier on with Wonder Girls' hit track "Nobody," it was able to make its breakout later on in 2016 with TWICE as well as ITZY, one of the newest girl groups who recently took front row at Louis Vuitton's latest Cruise 2020 show in New York.
Key artists: Big Bang, 2NE1, iKON, WINNER, BLACKPINK
Although the company has recently faced a great amount of controversy surrounding Big Bang's Seungri and his club Burning Sun, leading to the founder's departure from the label, YG Entertainment is still a notable K-pop company with global names like Big Bang, 2NE1 and BLACKPINK. All four members of the band – Jennie, Rosé, Jisoo and Lisa – are invited to some of the world's biggest fashion and entertainment events like Coachella. The label has seen such great success that China's Tencent invested $85 million USD, allowing the social media giant to own 4.5 percent of the company.
Key artists: BTS
Originally a relatively small label, Big Hit Entertainment blew up thanks to BTS becoming one of the most popular K-pop groups globally of all time. While the company mainly focuses on BTS, it is also home to new boy band TOMORROW x TOGETHER, who released their first-ever album earlier this year in March. With BTS appearing on global stages like the Grammy Awards and Billboard Music Awards, we're excited to see what's next for Big Hit Entertainment.
Key artists: PENTAGON, BTOB, CLC, (G)I-DLE
Although the two groups are no longer a part of the company, Cube Entertainment was at its peak in the late 2000s with idol groups BEAST and 4 Minute. The label, now pushing groups PENTAGON, BTOB, CLC and (G)I-DLE, has recently begun reaching out to foreign markets, with (G)I-DLE teaming up with Sephora and Memebox for their latest collaboration, Kaja Beauty.
Key artists: After School, Orange Caramel, NU'EST, SEVENTEEN, Pristin
Pledis Entertainment saw success in the late 2000s after debuting girl group After School along with their unit group Orange Caramel. While the two groups have gone on hiatus in the K-pop industry, the company recently has been focusing on boy bands NU'EST and SEVENTEEN and girl group Pristin.
Key artists: PSY, Jessi, HyunA, E'Dawn
Although a small and very young company, P Nation has received a lot of attention ever since its launch last year in May. Founded by "Gangnam Style" singer PSY, the agency signed with major names like K-pop couple HyunA and E'Dawn as well as Korean American singer and rapper Jessi. Fans are still waiting to hear more updates on which artists PSY will sign with in the following years.
Share this article