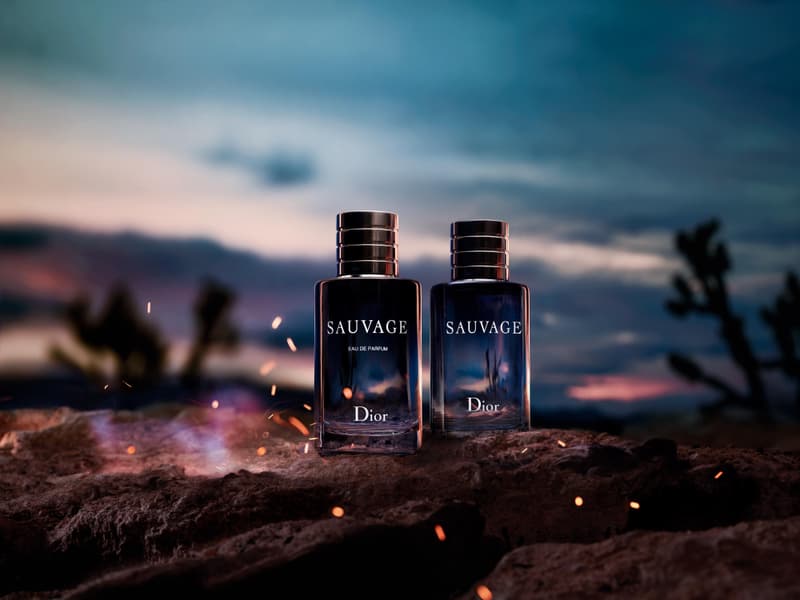 Beauty
UPDATE: Dior Pulls Sauvage Fragrance Campaign Over Accusations of Cultural Appropriation
Social media is quick to react.
UPDATE: Dior Pulls Sauvage Fragrance Campaign Over Accusations of Cultural Appropriation
Social media is quick to react.
UPDATE (September 1, 2019): After facing social media backlash for being "racially insensitive," Dior has pulled its controversial Sauvage fragrance campaign. According to Mirror, the brand initially released a short film fronted by Johnny Depp, who's seen wearing a poncho and playing the guitar in the visual. The campaign then cuts to scenes where a Native American man is seen performing a traditional dance, and a long-haired model donning Native American dress.
Titled "We Are The Land," the campaign received numerous comments on Instagram and Twitter when it was published on Friday, with many accusing the French brand of cultural appropriation. The campaign posts were removed from Dior's Instagram account within hours after they're published.
As Mirror reports, Dior has responded to the controversy by saying that "in acknowledgement" of the "strong reactions" to the campaign, the fashion house has decided to take it down. The brand's spokesperson has also added that Dior holds the Native American community in the "highest regard" and that the company works closely with consultants "to ensure accuracy and inclusion."
Dior will be releasing an updated version of the Sauvage campaign. Stay tuned as the story develops.
---
Dior's perfume lines are well-loved by many, but recently, fans have been disappointed by an advertisement that has been posted on the luxury brand's social media platforms. According to the caption, the fragrance campaign teaser features Canku Thomas One Star performing the Fancy War Dance, and the film was developed in partnership with "the House of Dior and Native American consultants from the 50-year old Indigenous advocacy organization, Americans for Indian Opportunity in order to respect Indigenous cultures, values and heritage." Take a look at the ad below.
An authentic journey deep into the Native American soul in a sacred, founding and secular territory.
More to come. September 1st.
Learn more https://t.co/XW1ZveuOjA#diorsauvage #diorparfums pic.twitter.com/TT4N9Z0Iaz

— Dior (@Dior) August 30, 2019
In true Internet fashion, Twitter has exploded and people have pointed out that the perfume's name, "Sauvage," is tone-deaf since the word "savage" can be used as an anti-Native slur. Along with criticisms of cultural appropriation, Dior is also under fire for using Johnny Depp in its campaign. One Tweet says, "It infuriates me to watch my culture be belittled into a shameless marketing tactic. How about instead of using us to sell your product, you apologize by helping the impoverished natives in reservations instead of marketing us as 'Sauvages.'" Others came to the campaign's defense saying, "actual Native Americans worked on this project, were excited to help and people in the comments want to ruin it for them, sad."
According to TIME, Dior released the following statement when asked for a comment regarding the campaign:
"As soon as we began to evoke Native American imagery and symbols in this new film, the House of Dior, Jean-Baptiste Mondino and Johnny Depp immediately decided to contact Native American consultants who are enrolled citizens of the Comanche, Isleta and Taos Pueblos and the Pawnee Nation — with the shared aim of moving away from clichés in order to avoid the cultural appropriation and subversion that so often taints images representing Native peoples. And so, from the script to the choice of locations via costume making and right down to casting, which they organized themselves, the AIO validated all the elements and symbols linked to Native American cultures."
The full campaign is live on Dior's website. Take a look below to see how people are responding to the ad.
DID YOU ACTUALLY JUST CALL YOUR PERFUME "SAUVAGE" AND CLAIM IT'S CELEBRATING INDIGENOUS CULTURE??????????????? https://t.co/vzwf7IBh7D

— Haley Lewis (@haleylewis_) August 30, 2019
Using Indigenous people and our culture for your new perfume aesthetic and feeling the need to name it "Sauvage" is a completely bad take. Do better @Dior https://t.co/56mraJpBYQ

— Tyra Maney (@_ConanOBrien) August 30, 2019
I'm native american and dont parallel the idea this is racist or cultural appropriation. I think its beautiful

— ???Allie??? (@ZeelandAlie) August 30, 2019
"Sauvage"
"Oriental notes"
"A new frontier"

Were you playing racism bingo when you wrote this copy?!

— Sarah Adams (@SarahJoyAdams) August 30, 2019
Lol the campaign features Cherokee impersonator and domestic abuser Johnny Depp, perfect. pic.twitter.com/xWZRRaMzFI

— Michelle Cyca (@michellecyca) August 30, 2019
Share this article