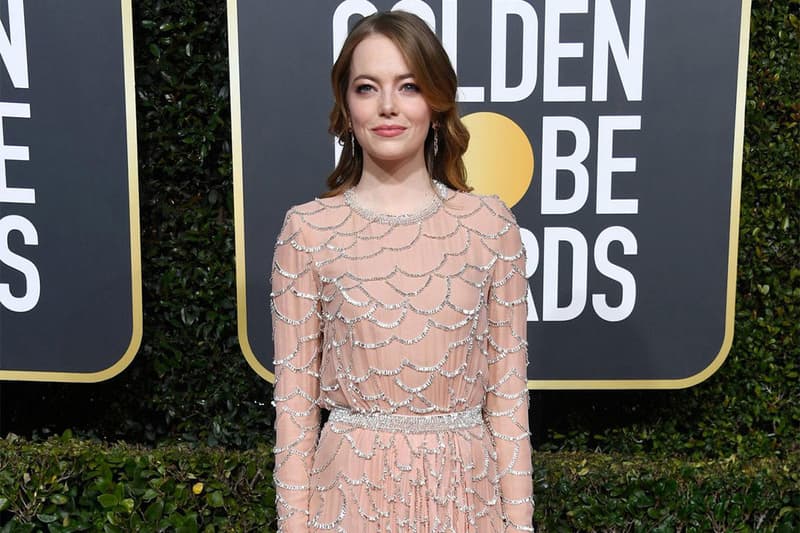 Culture
Fans Are Confused After Taking a First Look at Emma Stone as Cruella De Vil
"Is Tim Burton directing this?"
Fans Are Confused After Taking a First Look at Emma Stone as Cruella De Vil
"Is Tim Burton directing this?"
With Disney rolling out live-action remakes of nostalgic animated films like The Lion King, fans are getting excited for the release of Cruella, a remake of 101 Dalmatians featuring Emma Stone as Cruella de Vil. While the release of the film has been pushed back from Christmas 2020 to May 2021, Disney has unveiled a first look at the actress playing the villain.
Teased via social media, Stone is pictured with three Dalmatians, sporting a punk rock look in black smokey eyeshadow and bold red lips, with Cruella's signature frizzy black and white hairstyle. While the original film portrays the character as a rich lady who wears fur coats, Stone is instead wearing black leather from head to toe.
After the teaser was revealed, fans have been confused with the change in Cruella de Vil's style, leaving comments such as, "Is Tim Burton directing this?" with reference to the director's iconic 1990 film Edward Scissorhands. Scroll down below to take a look at the image followed by fan reactions.
Starring Emma Stone, Emma Thompson, Paul Walter Hauser and Joel Fry, Cruella is scheduled to arrive in theaters May 28, 2021.
Elsewhere in entertainment, Hilary Duff has confirmed a Lizzie McGuire reboot is happening.
EMMA STONE COMO CRUELLA DE VIL… DISNEY STOP THIS. pic.twitter.com/7lPNmzI9JK

— Diego Fernando Yepes. (@difeyerus) 24 August 2019
Uh Is Tim Burton directing this ? pic.twitter.com/aoLJlw9cct

— Andy Signore (@andysignore) 24 August 2019
Listen. I Love Emma Stone, But WAS GLEN CLOSE NOT THE CRUELLA DEVILLE WE ALL DESERVED?!?! She was fashionable, glamorous, gritty, and wicked as hell. pic.twitter.com/BGGBbGpBAA

— Gunnar Deatherage (@gunnDEATH) 25 August 2019
Someone at Disney thinks EVERY villain could get the Maleficent treatment and uh…. I'm not sure Cruella dePuppy-Slayer is the best character to test this on

— J.B. Snow (@ArkangelWinter) 25 August 2019
Share this article