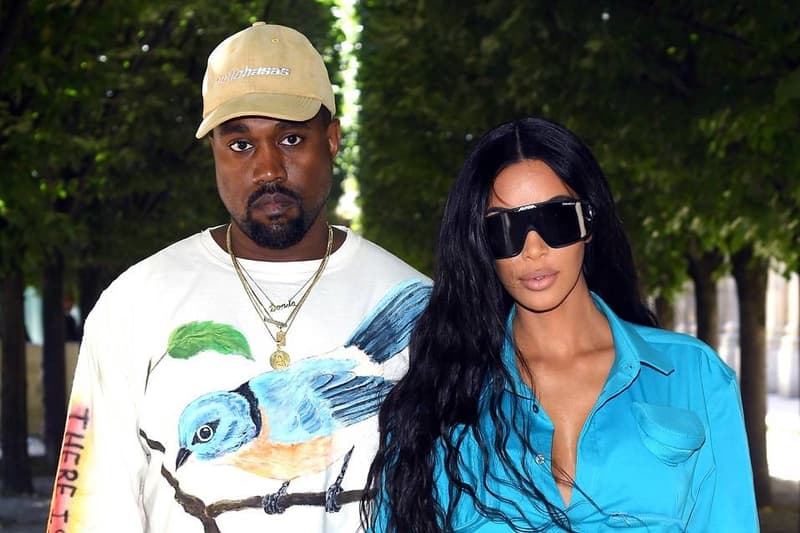 Kim Kardashian Teases Kanye West's New Album Tracklist & Release Date
'Jesus is King.'
Kanye West is notoriously elusive on social media, but his wife Kim Kardashian, is the complete opposite and known to tease things before their official release. The latest teaser to appear on her Twitter is a mysterious photo featuring a list of possible song names for Kanye's upcoming album.
Because of the image, fans are now speculating that the upcoming album will be named Jesus is King rather than YANDHI as previously announced. Regardless, the album name and soundtrack list have heavy religious themes, which is quite common in Kanye West's music.
In the photo, the tracklist is listed in a notebook next to an open Bible as below:
"Glade"
"Garden"
"Seleh"
"God Is"
"Baptized"
"Sierra Canyon"
"Hands On"
"Wake the Dead"
"Water"
"Through the Valley"
"Sunday"
"Sweet Jesus"
Other than "Garden," the tracklist seems to be missing the songs leaked from his YANDHI album earlier this summer. A legal yellow pad also appears in the photo with potential lyrics scribbled all over including phrases such as "Slaying the demons / Changing opinions" and "He will defend / and keep safe / all who call on His name." The words "kingdom," "strength," "lion," "glory," "fire" and "protected" appear under the phrases.
According to the image, the album will allegedly release on September 27. Take a look at the Tweet below to see for yourself. For more from the celebrity couple, check out the interview Kanye West did with Kim Kardashian for Vogue Arabia.
— Kim Kardashian West (@KimKardashian) August 29, 2019
---
Share this article