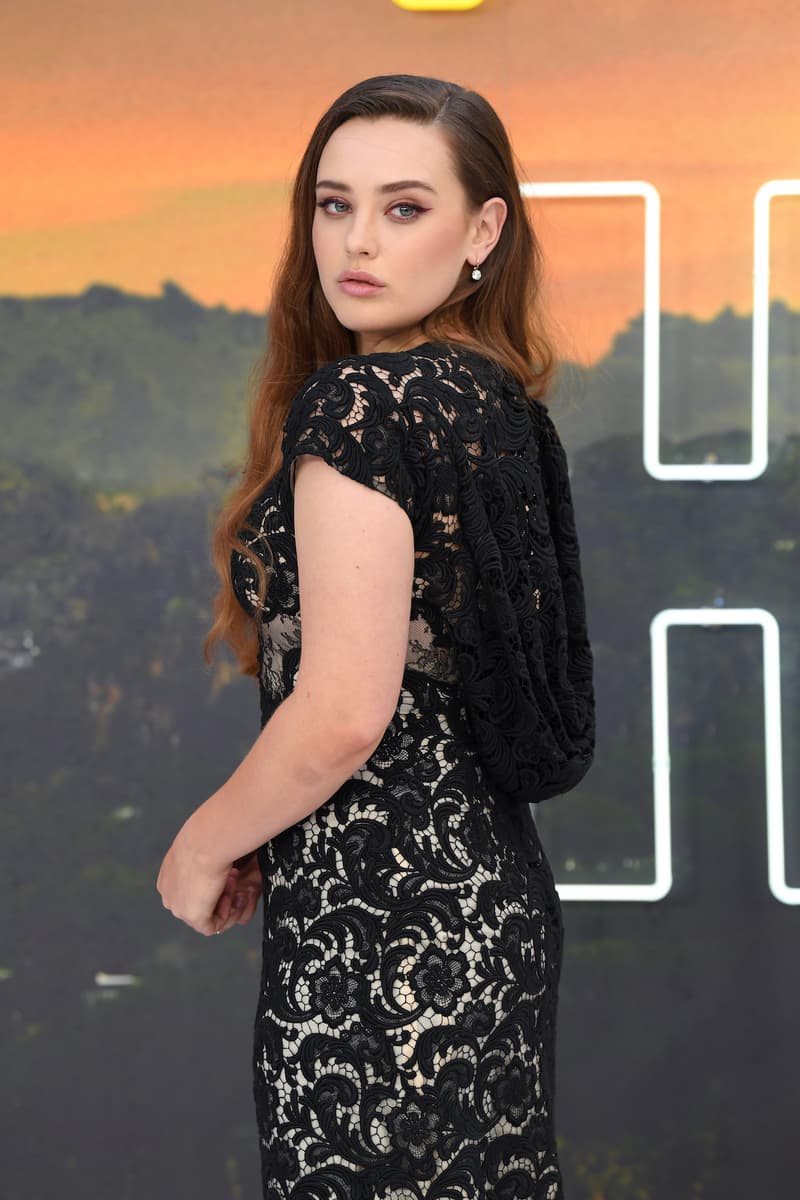 5 Things You Need to Know About Katherine Langford
Ahead of the '13 Reasons Why' season 3 premiere.
Culture
5 Things You Need to Know About Katherine Langford
Ahead of the '13 Reasons Why' season 3 premiere.
With the third season of Netflix series 13 Reasons Why premiering this week, we're preparing for the new show by taking a look at one of the actresses from the show, Katherine Langford. Known for her role as main character Hannah Baker, Langford played the main character in the first two seasons of the series, but will not be returning for the third instalment. The show follows Hannah Baker's story, as she commits suicide and leaves behind tapes to her school mates telling her story, and quickly became a fan-favorite amongst teens and young adults.
We've rounded up five things you need to know about the star below, to get you excited about the new season premiere on August 23. If you've missed it, catch the trailer here.
1 – She'll Be Starring in the upcoming Netflix series Cursed
In September 2019 it was announced that Katherine Langford would be starring in an upcoming Netflix series called Cursed. She'll be portraying Nimune, a teenage girl who's destined to become the "Lady of the Lake" in the series' Arthurian world. It is based on the novel with the same name written by Frank Miller and Tom Wheeler, and will be premiering on Netflix in 2020.
2 – She's Australian
Langford was born in Perth in Western Australia, and raised in a suburb called Applecross. She studied at Perth Modern School, where she did both music and drama, and was also a nationally ranked swimmer. She also has a younger sister,
Josephine Langford
, who is also an actress.
3 – She's a huge Lady Gaga fan
Katherine ❤️ https://t.co/2YREyAKmA8

— Lady Gaga (@ladygaga) April 13, 2017

Langford is a big fan of singer Lady Gaga, and has even said that her Born This Way Ball tour inspired her to start writing and playing the piano. When the interview of Langford was shared on Twitter, Gaga replied to the clip saying "Katherine" with a heart emoji, to which the star later responded that she was "shook as f*ck" on her Snapchat.
4 – Hannah Baker in '13 Reasons Why' was her first-ever acting role
Langford has become known for her role as Hannah Baker, but her performance in the show would never give a hint that the job was actually her first-ever acting role. She starred as the show's main character for two seasons, and has since gone on to bigger jobs such as upcoming movie "Knives Out."
5 – She was nominated for a Golden Globe Award in 2017
The actress did such a good job playing Hannah Baker in
13 Reasons Why
that she even received a Golden Globe nomination for 'Best Performance by an Actress in a Television Series – Drama.' The nomination had the internet divided, as many believed that the show "stigmatized" mental illness and shouldn't receive more attention.
---
Share this article