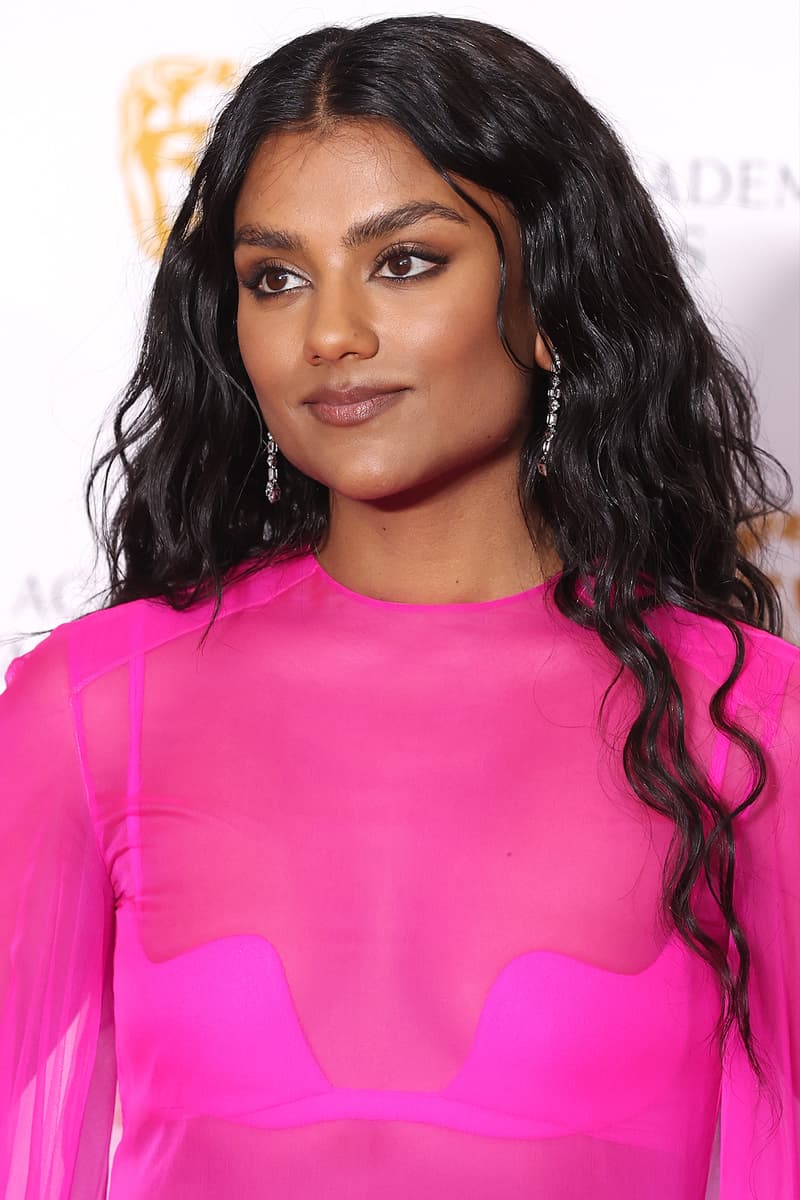 6 Things To Know About Simone Ashley, Kate in 'Bridgerton' Season 2
Meet the new leading lady of Netflix's scandalous Regency drama.
Film & TV
6 Things To Know About Simone Ashley, Kate in 'Bridgerton' Season 2
Meet the new leading lady of Netflix's scandalous Regency drama.
Season 2 of Bridgerton is upon us, meaning it's time to welcome more Regencycore looks and new cast members, including Simone Ashley who plays Kate Sharma.
Kate is set to replace Daphne (Phoebe Dynevor) as the main character in the second season. From a secret love triangle with her sister Edwina (Charithra Chandran) and the Viscount (Jonathan Bailey), to refusing marriage in a status-obsessed society, the new leading lady's storyline is packed with drama.
Read on for six things to know about the newcomer. Bridgerton will return to Netflix on March 25.
1. She's no stranger to Netflix sex scenes.
On another popular Netflix show Sex Education, Ashley's character Olivia dates Malek (Armin Karima). Olivia loves sex but has a few fears surrounding sexuality, like getting pregnant and looking ugly while she orgasms. As a result of her fear of looking ugly, every time she climaxes, she hilariously slams a pillow over Malek's face — which he grows increasingly tired of.
2. Her best advice to women is: "Don't be afraid to be difficult."
When Glamour UK interviewer asked Ashley what her best piece of advice to women is, she encouraged women to be authentic by any means. "Don't be afraid to be difficult. It's a word that we hear a lot these days, 'Oh, she's being difficult or tricky,' when, actually, maybe someone's just following their instincts and speaking out for themselves, and I think why not? Why wouldn't you? It's not a bad thing. You're just taking care of you."
3. Wearing corsets on set required a learning curve she wasn't prepared for.
While filming Bridgerton Season 2, Ashley almost tore her shoulder from wearing corsets. During her first day of filming, she recalled eating a huge meal to make sure she was energized, but became sick because she didn't know that large meals and corsets don't make for a great combination. She would also need staff for assistance as she couldn't do tasks like putting on shoes once the corset was on.
4. She's fearless.
Bridgerton producer Shonda Rhimes loved Ashley for the role because she seemed authentic. "There was a moment in her casting video where I felt most people tried really hard to be overly likable," Rhimes said. "Simone leaned into Kate's flaws in a brave and creative way." When Glamour interviewer told her, "You know your life is about to change, right?", the 26-year-old actor responded that she wasn't fearful: "It's not like we're performing heart surgery or anything."
5. She has great chemistry with Jonathan Bailey on and off camera.
Bailey initially wanted to make sure Ashley felt comfortable on set as he knew they had quite a few intimate scenes to film. He left flowers for her in her trailer, and it inspired her to leave his favorite snacks in his trailer. From that point on, the two made it a point to surprise each other with gifts from time to time. "We had a very unspoken rhythm going on," she told Glamour UK.
6. She's an artist — and her father wasn't always fond of it.
Are you really an artist if your family isn't terrified for your future? Well, Ashley can attest to that as she is both a singer and actor. She shared that her family's fear has been stifling at times, but thankfully, that hasn't disrupted her career entirely.
---
Share this article