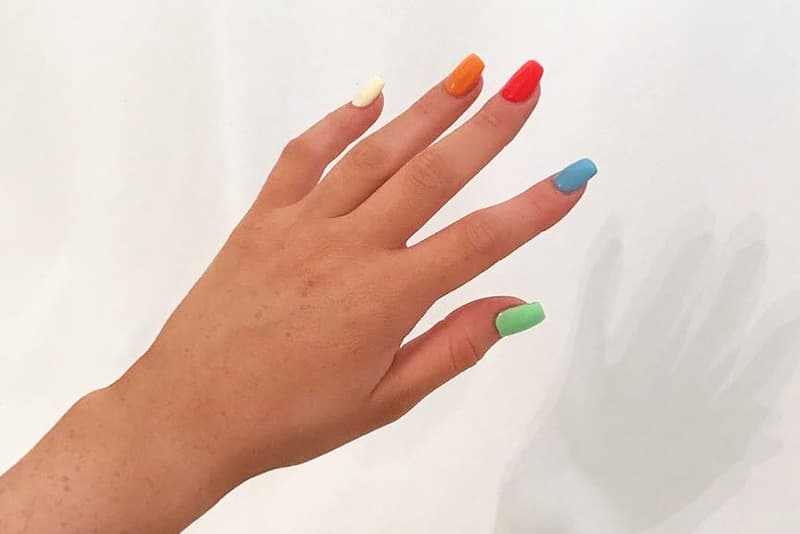 Beauty
Here's How I Saved My Incredibly Weak Nails Using Only Keratin Serum
The product our editor swears by.
Here's How I Saved My Incredibly Weak Nails Using Only Keratin Serum
The product our editor swears by.
I've always had incredibly weak nails. Part of it is probably because my 10-year-old self refused to stop biting, ripping and hurting my nails in all ways possible, but it has always seemed as if there was no way for my nails to stay intact. Apart from the occasional manicure, I do my nails by myself, but knowing how fragile my nails were, I lost my motivation. That was until I discovered the serum that would literally change my life.
After getting my nails done, I asked my manicurist for advice. I got CND's RESCUERXX recommended, and immediately started applying it to my nails prior to going to bed. After only two weeks I could already see a noticeable difference, and my nails were no longer breaking and seemed to be growing as well. The serum is infused with keratin protein as well as moisurizing jojoba oil, which helps reduce both peeling as well as spots throughout the nails. According to CND, more than 80% of people using the serum noticed improvements within the first week of usage, and I can't do nothing but agree.
If you're looking for a simple way to bring your fragile nails back to life, CND's RESCUERXX serum is the way to go. At $19.90 USD, the serum is available at retailers like CVS, Ulta and more.
Share this article