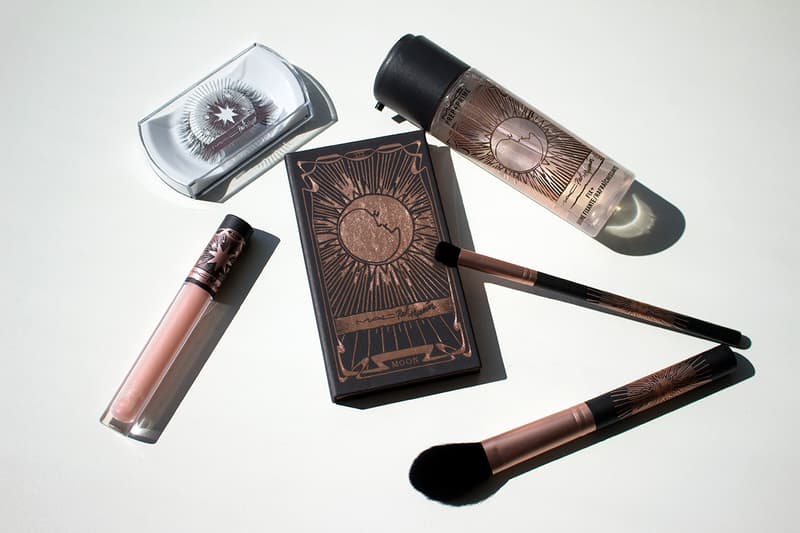 Beauty
Our Editor Reviews Korean Makeup Artist PONY x MAC Cosmetics' Collaboration
Here's what we think about the limited-edition makeup collection.
Our Editor Reviews Korean Makeup Artist PONY x MAC Cosmetics' Collaboration
Here's what we think about the limited-edition makeup collection.
Like many beauty enthusiasts, I was surprised and delighted when I found out that MAC has teamed up with Korean makeup artist PONY for a limited-edition makeup collection. Inspired by PONY's fascination with tarot card illustrations, the collaboration is imbued with celestial elements and features splurge-worthy items including highlighters, lipsticks and makeup brushes adorned with beautiful imagery of the Sun, the Moon and the Star.
Ahead of the official launch of the PONY x MAC Cosmetics makeup collection, I got a chance to test out a few items from the lineup. Continue reading to learn more about some of the best products to shop from the range. The collection is currently available at Nordstrom, and is slated to launch online and in-store at MAC locations in North America on September 23.
Eye Shadow x 8
Shaped like a tarot deck, the eyeshadow palette is perhaps the most collectible item in the collaboration. While the size of the palette doesn't make it the most travel-friendly — it's less compact than the eyeshadow palette from MAC's Aladdin collaboration, for instance — the product actually feels quite lightweight. Designed with a magnetic closure, the palette arrives with eight different shades and even comes with a large mirror.
If you typically gear towards warm-toned, rose gold hues, this palette might just be perfect for you. With a mix of light and dark, matte and shimmery shades that range from bronze, rosy pink and chocolate brown, this combination is great for everyday wear. The powder formula is made for blending, and with the help of the 532SES Duo Fibre Eye Shader Brush featured in the collection, I was able to create flattering, sultry eye looks easily. In particular, I love how the shimmery shades contain specks of sparkles that are so fine and subtle you'll barely notice the glitter.
Prep + Prime Fix+ "Staysealed"
The cult-favorite MAC Prep + Prime Fix+ face mist gets a new look for the PONY collaboration. Besides boasting an eye-catching graphic design on the bottle, the formula itself gets updated with multicoloured pearl shimmer. Whenever I spray this onto my face after completing my makeup, my skin always looks a bit more glowy and dewy.
Plenty of Pout Plumping Lip Gloss
If you're a fan of lip-plumping products, then you'll probably want to add the Plenty of Pout Plumping Lip Gloss to your makeup bag. Created with a flat applicator, this sheer, light pink lippie is a non-sticky gloss that glides on nicely on the lips. Upon application, you'll almost immediately feel a tingly sensation — and that lasts for a good few hours. I personally don't mind that feeling and appreciates how the gloss makes my pout look a bit fuller.
---
Share this article