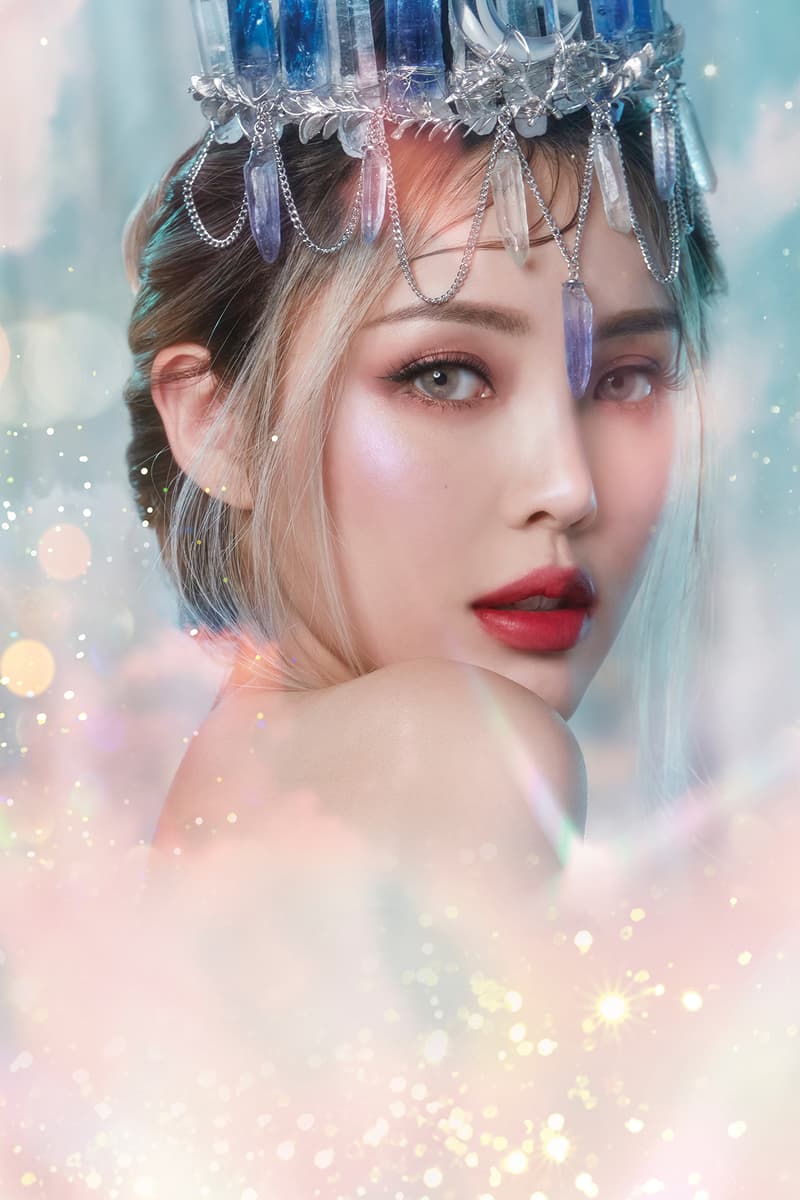 Korean Makeup Artist PONY x MAC Release Tarot Card-Inspired Makeup Collaboration
She breaks down the K-beauty elements of the collection in our interview.
Beauty
Korean Makeup Artist PONY x MAC Release Tarot Card-Inspired Makeup Collaboration
She breaks down the K-beauty elements of the collection in our interview.
Whether you're a K-beauty junkie or an avid viewer of makeup tutorials on YouTube, chances are you're familiar with PONY (Park Hye-Min). A top celebrity makeup artist hailing from Seoul, South Korea, Park has amassed a huge, global fanbase throughout the years thanks to her jaw-dropping, viral videos where she utilizes her makeup techniques to transform herself into celebrity look-alikes. And if you've always loved the stunning looks created by the beauty mogul, you'll be delighted to learn that she's teamed up with MAC Cosmetics for a special-edition makeup collection.
Inspired by PONY's love for love crystals and tarot card illustrations, the collaboration is made up of an eight-shade eyeshadow palette ($35 USD), a lip-plumping lip gloss ($20 USD), two highlighters ($37 USD each), a Prep + Prime Fix+ face mist formulated with pearl shimmer ($30 USD), as well as two makeup brushes and a set of false lashes.
For their limited-edition range, PONY and MAC have also dreamed up a new product dubbed the Matte Lip Mousse ($20 USD). Arriving in nine different shades, ranging from the bright cool fuchsia "Love is Blind" to the deep wine red "Off the Record," the lippie is described by the makeup company as "an ethereally weightless formula that glides on evenly for misty soft-matte colour."
We spoke to none other than PONY herself about the inspiration behind her MAC collection, as well as the K-beauty elements incorporated into the celestial lineup. Continue reading for our interview, and stay tuned for our editor's review on the products.
The PONY x MAC makeup collection launches online and in-store at Nordstrom on September 21. The range will also become available online and at MAC's brick-and-mortar locations in North America come September 23. A global release will follow in October.
How did your collaboration with MAC come about? What was your reaction when the brand first approached you?
I love crystals, tarot illustrations, and this collaboration was a great opportunity to combine these celestial elements with beauty. MAC has always been a personal favorite and when MAC approached me, I was super excited.
Like you said, this makeup collection is heavily inspired by celestial tarot cards. How does this relate to you personally?
I was a graphic designer and it was my job at one point of my life. The special aura from the tarot card illustrations acted as an inspiration for my collection. I wanted everyone to have a chance to experience this kind of celestial mood and aura through my makeup collection.
In the tarot cards, the Sun, the Moon and the Star have both positive and negative meanings. These are symbolic in my daily life that embodies both the positive and the negative. Overall, they are a positive driving force for me.
What are some K-beauty elements that you've incorporated into this collection?
My collection with MAC is super meaningful to me in that I am able to bring K-beauty, Korean culture, Asian beauty and culture to the global market. I've been showing various looks on my social networks and videos for years and through this collaboration with MAC, I'm able to bring the actual experience to the global consumers so they can experience my vision directly and hands-on as they try the products.
The MAC Matte Lip Mousse is a new product innovation that we are introducing in this collection. Recently, a velvet-type texture that's not too matte and not too glossy is trendy among Korean consumers. This Matte Lip Mousse is just right, super smooth and has just the right amount of color pigment and saturation. The various shades go well with every skin tone.
How did you decide on the color palette used throughout the collection?
I got my inspiration and picked colours from the Star, Moon and Sun Spectrum that would visually go well together. These colours in my collection combine to portray the Star, the Moon and the Sun.
What would you say is going to become a huge Fall 2019 makeup trend? How could beauty lovers achieve that look with products from your MAC collaboration?
For Fall 2019, the trend will focus on having slight shimmer and glowy aspects here and there, like between the eyes, for a natural glow. The highlighters give a super natural, pearl-like glow that's not too fancy. You can apply to the contours of your face with a larger brush for a sheer glow. The matte colors from the eye shadow palette give dimension to the eyes and the shimmery colors put a sophisticated emphasis on the look.
---
Share this article