Is the Footwear Industry Funding the Amazon Forest Fires?
Your shoes may be having a bigger impact than you think.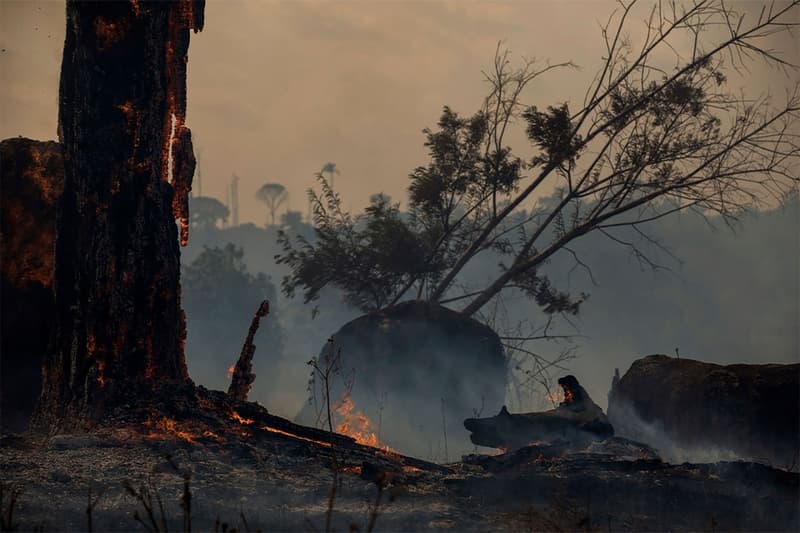 According to a recent Vogue Business piece, the footwear industry – Brazil's biggest buyer of leather – might be helping to fund the ongoing devastating Amazon fires. The country's largest root of deforestation in the Amazon is cattle ranching and soy production, which is used to feed the animals. The demand for beef and leather continues to grow which causes ranchers to burn the more of the forest in order to make room for more cows.
On the bright side, companies including Kering, LVMH and Nike "have committed to sourcing only deforestation-free leather." As of Monday, LVMH stated that they would provide €10 million EUR (approximately $10.9 million USD) to help aid the after-effects of the Amazon fires. However, in order to stick to these commitments, such brands will have to work directly with their suppliers. Vogue's report says keeping track of the origins of your leather can be complex. Although, it is common for cows to move between ranches to avoid the "non-deforestation" requirement. "Many still think that because they buy 'Italian leather', that means it is not from Brazil, but that is untrue," says Nathalie Walker, director of tropical forests and agriculture at NWF.
Moving forward, transparency is needed to better trace where the leather comes from. Platforms such as Global Canopy's Trase are emerging online. Nonprofit Textile Exchange is currently in the works of a Responsible Leather Assessment tool that "would fuse various aspects of environmental and social sustainability, including deforestation, into one system that would certify leather supply chains back to the farm."
The fashion industry is becoming more aware as 32 major companies signed a Fashion Pact that indicated their commitment to protecting biodiversity. In related news, textile waste has increased by a staggering 811 percent since 1960.