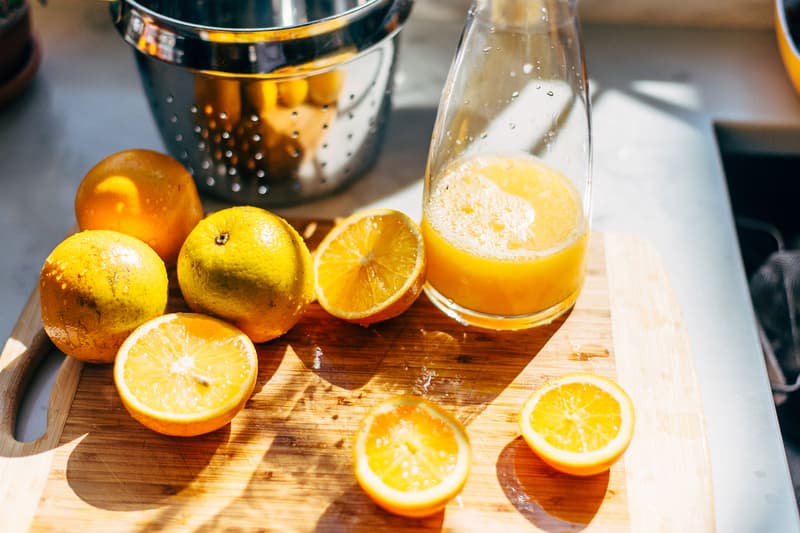 Culture
The Easiest Juice Recipes That Are Both Healthy and Tasty
Made with some of the most common ingredients you can find.
The Easiest Juice Recipes That Are Both Healthy and Tasty
Made with some of the most common ingredients you can find.
Whether or not you're trying to get in shape, a fresh juice a day made with fruits and vegetables like apples, carrots, celery and spinach can benefit physical and mental health in so many ways.
Our skin is a direct reflection of our physical health, so the more you adopt healthy habits, like drinking fresh juice every day to stock up on antioxidants, the more your skin and hair will glow. Drinking juice also improves digestion, increases immunity and energy. Some claim they've sworn off coffee and caffeine altogether after they've started to juice every day.
If you're a beginner to juicing or are simply too lazy to invest your time in a complicated drink or meal, don't worry as we've gathered some of the easiest combinations out there with the most accessible ingredients from apples to cucumbers. There isn't really a step-by-step recipe, since all you need to do is put your ingredients in a blender or juicer and mix away. You can drink these first thing in the morning, or replace with the numerous cups of coffee you drink to get you through the day.
Scroll down below to take a look at some of the easiest juice recipes. And while you're here, check out some hangover cures and tips from top chefs.
Spinach Apple Juice
Spinach is known to be one of the healthiest foods on the planet, packed with calcium for fighting against injury, and vitamins and fiber adding to its anti-cancerous properties. Lutein is one of the main nutrients which promotes eye health and helps fight against macular degeneration and cataracts. For more flavor and color, you can also add blueberries, strawberries and bananas for a juice loved by celebrities like Kourtney Kardashian.
Ingredients
4 large handfuls of spinach
1large leaf of kale
1 large cucumber
1/2 peeled lemon
1 apple
1 small carrot
Celery Apple Juice
A rich source of antioxidants, celery is known to be great for reducing inflammation, as you may have spotted on Aimee Song's Instagram. Its large amounts of polysaccharides also aid in digestion, improving the overall lining of the stomach to decrease any stomach ulcers.
Ingredients
2 medium apples
1 peeled lemon
3 stalks of celery
2 large carrots
5 stems of fresh parsley (optional)
Red Energy Juice
Beets are low in calories while maintaining large quantities of vitamins and minerals. In addition to preventing high or low blood pressure, there are studies that prove beets enhance athletic performance, meaning that this red energy juice works great as a pre-workout drink. Carrots are rich in fiber, potassium and antioxidants, lowering cholesterol levels and improving eye health.
Ingredients
1 small apple
4 carrots
1 cup of beet chunks
Power Ginger-Beet Juice
Having a very long history of use especially in China, ginger is still commonly used as alternatives for medicine. It helps fight colds, as well as indigestion and nausea. Along with fruits and vegetables like beets, lemons, oranges and more, you can essentially add ginger to any kind of drink for more flavor and health benefits.
Ingredients
2 peeled beets
1 lemon
2-inch piece of ginger
3 apples or oranges
---
Share this article