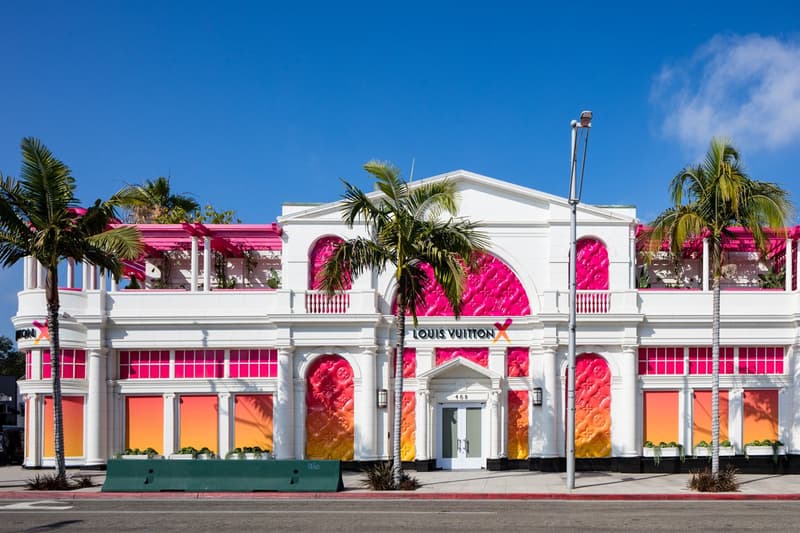 Travel
8 Exhibitions to Check Out This Year in North America If You Love Fashion
From Louis Vuitton and Dior, to Virgil Abloh and Thierry Mugler.
8 Exhibitions to Check Out This Year in North America If You Love Fashion
From Louis Vuitton and Dior, to Virgil Abloh and Thierry Mugler.
From The Costume Institute's annual exhibit at the Metropolitan Museum of Art to an Anna Sui retrospective, this year has been filled with fashion exhibitions all over the world. While the industry is continually announcing upcoming events for next year featuring designers like Christian Louboutin, we're only halfway through the year and there are still lots to see.
To fill your travels or weekends with more fashion knowledge and aesthetic shots for Instagram, we've rounded up a list of fashion exhibitions you can visit this year in North America. Some focus on couture designers like Thierry Mugler as well as some of the biggest brands in streetwear today like Virgil Abloh's Off-White™, while others take a look at American styles back in the '30s and '40s. If you love fashion and are planning a trip to locations like Montréal, Chicago, New York, Dallas and California, here's a list you should save.
Scroll down below for a brief introduction and details on dates and locations for each exhibition. While you're here, you can also take a look at 10 of the most unique and wish-listed Airbnb destinations in the U.S. 
Montréal Museum of Fine Arts, Québec Canada
A retrospective of Thierry Mugler, this exhibition explores the different worlds of the French designer who is a visionary couturier, director, photographer and perfumer. More than 150 garments made between 1977 and 2014 are featured, with most being shown for the first time ever, along with unpublished documents and sketches from the designer's archives. Works of world-famous fashion photographers like Helmut Newton, David LaChapelle, Paolo Roversi and Guy Bourdin are also displayed.
DATE: March 2, 2019 – September 2, 2019
LOCATION: 1380 Sherbrooke St W, Montreal, QC
Chicago History Museum, Chicago USA
"Silver Screen to Mainstream" takes a look at how Hollywood's glamorous fashion in movies extended through all classes of the world to become mainstream in the 1930s through 1940s, between the Great Depression and World War II. Garments on display include works by designers like Chanel, Vionnet, Valentina, Paul du Pont, Howard Greer and Adrian.
DATE: April 8, 2019 – January 21, 2020
LOCATION: 1601 N Clark St, Chicago, IL
Metropolitan Museum of Art, New York USA
While you've probably already read plenty on one of the biggest exhibitions in the fashion world by The Costume Institute, "Camp: Notes on Fashion" takes inspiration from Susan Sontag's 1964 essay "Notes on Camp." Examining irony, humor, parody, pastiche, artifice and exaggeration in fashion, we've seen stars and designers' interpretations of the theme through the 2019 Met Gala. The exhibition, which runs for a few more weeks, features more than 250 objects, with some dating back to the 17th century. This exhibition is a must-see for all fashion lovers – check here for a look inside.
DATE: May 9, 2019 – September 8, 2019
LOCATION: 1000 5th Ave, New York, NY
Dallas Museum of Art, Texas USA
Dior is without a doubt one of the most influential luxury houses in the history of fashion. From legendary couturier Christian Dior to subsequent creatives Yves Saint Laurent, Marc Bohan, Gianfranco Ferré, John Galliano, Raf Simons and finally Maria Grazia Chiuri, the exhibition houses a selection of 200 haute couture dresses, accessories, photographs, original sketches and more. Take a closer look here.
DATE: May 19, 2019 – September 1, 2019
LOCATION: 1717 N Harwood St, Dallas, TX
Museum of Contemporary Art, Chicago USA
Taking place in Chicago, this exhibition dedicated to Virgil Abloh and his famed brand Off-White™ showcases iconic moments from the designer's journey ranging from apparel to multidisciplinary art including furniture and graphics. Along with the opening, a pop-up store within the MCA titled "Church & State" opened with a wide range of products by the creative. It also features collaborations with Simon Brown, Futura, Brendan Fowler and more.
DATE: June 10, 2019 – September 29, 2019
LOCATION: 220 E Chicago Ave, Chicago, IL
Louis Vuitton, Beverly Hills, California USA
Revealed towards the end of June, "Louis Vuitton X" takes visitors on a journey through the house's 160-year history. Situated in a two-story building, it houses over 180 pieces from Louis Vuitton's archives including special order trunks, perfume bottles and window displays as well as iconic Monogram bags recreated by designers such as Karl Lagerfeld and Rei Kawakubo. Take an inside look here in case you won't be able to catch the exhibition before it ends.
DATE: June 28, 2019 – November 10, 2019
LOCATION: 468 N Rodeo Dr., Beverly Hills, CA
Fashion Institute of Technology, New York USA
We all know Paris has been the international capital of fashion for quite some time. Taking place at the Fashion Institute of Technology in NYC, "Paris, Capital of Fashion" will explore how the city became so important in the global fashion world, through approximately 75 fashion ensembles dating from the 18th century to today. It will be divided into two sections to take a look at Paris' fashion system in the 17th and 18th centuries, as well as its focus on feminine fashion.
DATE: September 6, 2019 – January 4, 2020
LOCATION: 227 W 27th St, New York, NY
Museum of Arts and Design, New York USA
Initially debuted in London in 2017, the Anna Sui retrospective will be landing in New York, paying homage to the iconic American designer who is known for reinventing pop culture fashion with her label in the 1990s. "The World of Anna Sui" will be featuring around 100 looks from the creative's archive to explore her imagination and inspirations which sparked her unique creations.
DATE: September 12, 2019 – February 23, 2020
LOCATION: 2 Columbus Circle New York, NY