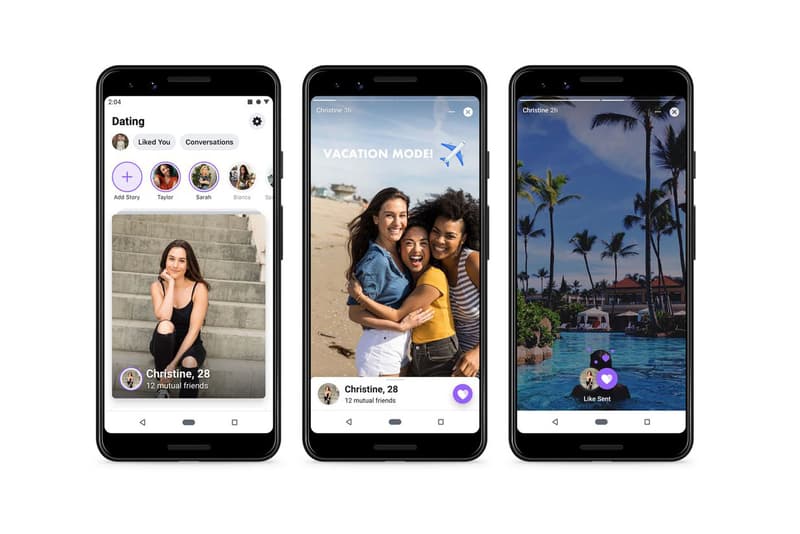 Sex & Dating
Tired of Tinder? Facebook Dating Has Officially Launched in the United States
"Find love through what you like."
Tired of Tinder? Facebook Dating Has Officially Launched in the United States
"Find love through what you like."
Facebook Dating is officially live in the United States. The launch follows its initial introduction in other countries in 2018, according to The Verge. Facebook users ages 18 and above can use the dating service features. What's interesting is that instead of launching a standalone app, the feature exists within the app. Users are able to make a separate profile with details carried over from their main account including their name and age.
The Verge reports that the service will "suggest matches for you based on preferences you express when you create your profile, along with your interests and Facebook activity." You can also match with people based on location, preference and more. If you'd like to preset your profile to match with those attending the same Facebook event or those who are in the same Facebook group as you, you're free to do so. Additionally, you'll be able to send a "like" accompanied with a message to a profile you come across that you find yourself interested in.
In terms of privacy, users you're friends with on the app won't show up as potential matches if you preset the service to hide them. You're also able to turn this on if you're interested in that. Notably, you are able to turn off matching with friends of friends. Blocking is also a feature on Facebook Dating — you can block someone from seeing your profile, but this doesn't mean they are blocked from your actual Facebook and Instagram accounts.
Users will also be able to show their feed posts in their Dating profile. Facebook will reportedly allow Instagram Stories and Facebook Stories to appear on the app, and they will be erased after 24 hours. A final step to provide safety for users is the add-on of allowing users to open Messenger from Dating and tell a friend the name of the person you're planning to go out with, the time and that you two planned to meet up.
Later in their report, The Verge shares that there's a "Secret Crush" feature for users to "express interest in up to nine Facebook friends (or Instagram followers)." If you both are a match, you'll receive a notification.
The product is set to launch in Europe later this year. Stay tuned here as more news emerges on Facebook Dating.
It's Facebook official, Dating is here: https://t.co/BTUz0ymXmS ?
(art by @butlikemaybe) pic.twitter.com/zlLkVh0Xyb

— Facebook (@facebook) September 5, 2019
Share this article