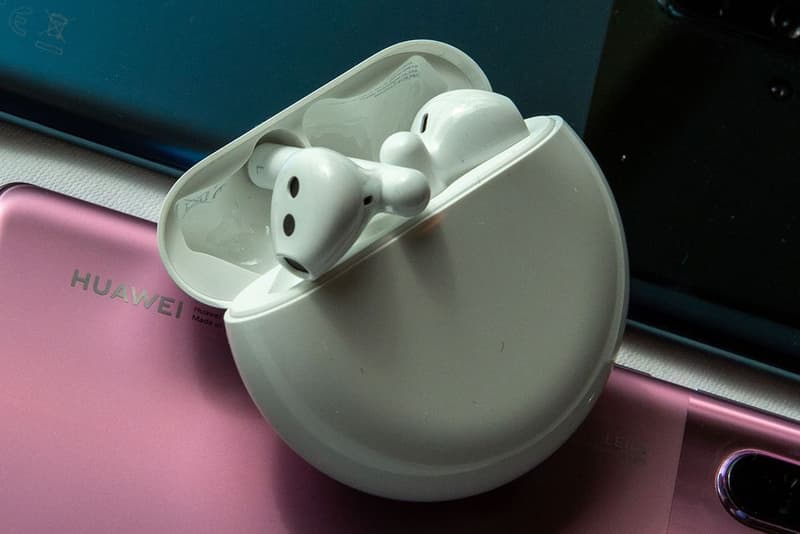 Tech
Apple's AirPods Finally Get Some Competition With Huawei's Noise-Canceling Earphones
Take a look at the latest tech accessory.
Apple's AirPods Finally Get Some Competition With Huawei's Noise-Canceling Earphones
Take a look at the latest tech accessory.
If you're really obsessed with Apple's AirPods, a newly designed pair of headphones from Huawei should be on your radar. Dubbed the FreeBuds 3, the open-fit design which can be worn in-ear comes equipped with noise cancellation, a competitive feature.
Announced at the IFA 2019 stage, Huawei detailed the device's four hours of battery life within the earbuds, as well as additional power lives within its charging case. This equals a total of 20 hours of listening time. Notably, the product happens to be the world's first noise-canceling headphones featuring an open-fit design. This means that the FreeBuds 3 don't create a sealed barrier between your ear and the outside.
The Verge recently spoke to Huawei about this design detail. The publication shared that the seal aids in blocking sounds from the outside world that are delivered at a high frequency. Noise-canceling earbuds typically work best against lower frequency sounds. According to The Verge, Huawei said, "people are less sensitive to high-frequency background noises while they're trying to listen to music." One example of this is the fact that some high-frequency sounds are necessary to hear, like car alarms.
Huawei's FreeBuds 3 also come with Bluetooth 5.1 capabilities, noted as a world-first according to the tech giant in addition to a new Kirin A1 chip.
While you're here, check out four noise-canceling headphones perfect for traveling.
LIVE: see the stunning new HUAWEI Freebuds 3 wireless headphones at #IFA19, powered by the Kirin A1 chip.

HUAWEI Freebuds 3 takes True Wireless Stereo Headset to a new generation.#HUAWEIFreebuds #HuaweiIFA2019 pic.twitter.com/OHrsjjWluS

— Huawei Mobile (@HuaweiMobile) September 6, 2019