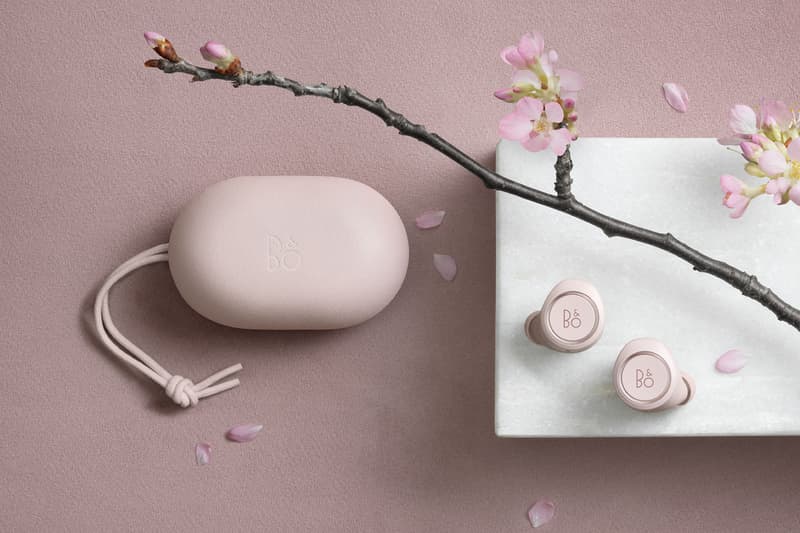 Music
Here Are 5 Chic Wireless Earbuds That Aren't Apple AirPods
Elevate your music experience while still staying stylish.
Here Are 5 Chic Wireless Earbuds That Aren't Apple AirPods
Elevate your music experience while still staying stylish.
Whether they're for daily commutes or airplane travel, wireless earbuds have become an essential for today's women on-the-go. Although Apple's AirPods have become a go-to for young style lovers, it can't be ignored that there are many other alternatives out there. Having already rounded up 5 stylish wireless headphone options, we now take a look at a selection of chic true wireless earbuds that can easily fit into your purse.
Aside from the fact that they're effortlessly stylish, their noise-isolating properties can also help to mitigate any hearing damage that can be caused by listening to music at dangerously high volumes – this practice is sometimes common when trying to drown out external noises such as street traffic or subway trains when earbuds do not have noise-isolating functions. With selections such as personalized listening capabilities from B&O Play, to a patented ear-tip design from Klipsch, read on to find out how you can elevate your music-listening experience.
BATTERY LIFE: Up to nine hours.
WIRELESS CHARGING CASE: Up to 24 hours of combined playback.
Known for their stylish designs and premium sound quality beloved by producers and DJs around the world, it's no wonder that Beats would also introduce a true wireless earphone that satisfies the demands of audiophiles. The new Powerbeats Pro model is made for those on the go, showcasing sweat- and water-resistant capabilities. It also highlights a "Fast Fuel" function that yields an extra 1.5 hours of listening time with just five minutes of charging, for when your earbuds are running low on battery. As with all of the options on this list, the Powerbeats also highlight noise isolation for a powerful, balanced sound. In addition, these earphones are perfect for a workout, thanks to its secure design that wraps around the ears. You're welcome, fitness fiends.
BATTERY LIFE: Up to four hours.
WIRELESS CHARGING CASE: Three full charges.
From renowned acoustic engineers Bang & Olufsen, the Beoplay E8 earbuds are arguably one of the best on the market. Featuring an incomparably rich sound profile, the technology is designed to create audio that is as natural as possible. Along with its user-friendly touch interface, the earbuds also come with a customizable listening experience that can be adapted to every user's personal needs. The chic leather case also provides wireless charging, so your earbuds will always be ready while you're on-the-go. Arriving in an array of colors that range from "Pink" to "Limestone," these earphones are perfect to pair with your wardrobe.
BATTERY LIFE: Up to eight hours.
WIRELESS CHARGING CASE: An additional 24 hours.
Known for its powerful speakers, it's no wonder that Klipsch's first true wireless headphone offering is an industry disruptor. Combined with effective noise isolation, the earbuds' crystal-clear acoustics truly optimize the listening experience. The one thing that I like the most about these earbuds is Klipsch's patented ear-tip design – unlike most other earbuds that are round, the part of the Klipsch earphone that actually goes into the ear is oval-shaped, which is much closer to the actual shape of the ear canal. With this subtle modification, these earbuds are actually the most comfortable audio accessories I've ever worn. The T5 earphones also boast a sleek Zippo lighter-inspired brushed metal charging case design, easily making it the newest essential for my daily commute.
BATTERY LIFE: Up to five hours.
WIRELESS CHARGING CASE: Two full charges.
These earbuds are actually designed for an active lifestyle and are made to withstand the demands of urban living – made with water-repellant mesh, BOSE's wireless offering is made to keep up with even the most active of individuals. However, even with its sport-friendly design, it's undeniable that the sleek earbuds can also be added seamlessly into daily use as a sleek accessory. Serious music listeners also need not worry about sound quality, as the earbuds are expectedly bolstered by the famed brand's exceptional audio engineering technology. For those looking for a wireless earphone option to adapt to every facet of your life, BOSE's SoundSport® earbuds strike a perfect balance between both form and function.
BATTERY LIFE: Up to four hours.
WIRELESS CHARING CASE: Two full charges.
Boasting polished silver-tone metal right on the earbuds' design, these earphones are definitely a statement piece. Thanks to Sennheiser's state-of-the-art technology, music lovers can expect to hear audio of the highest quality with this model. The earbuds also arrive with an accompanying Sennheiser Smart Control app that allows the user to customize the listening experience that is individually tailored to unique needs. Arriving with a splash-resistant shell, these chic earbuds are perfect to add to your daily routine.
Share this article