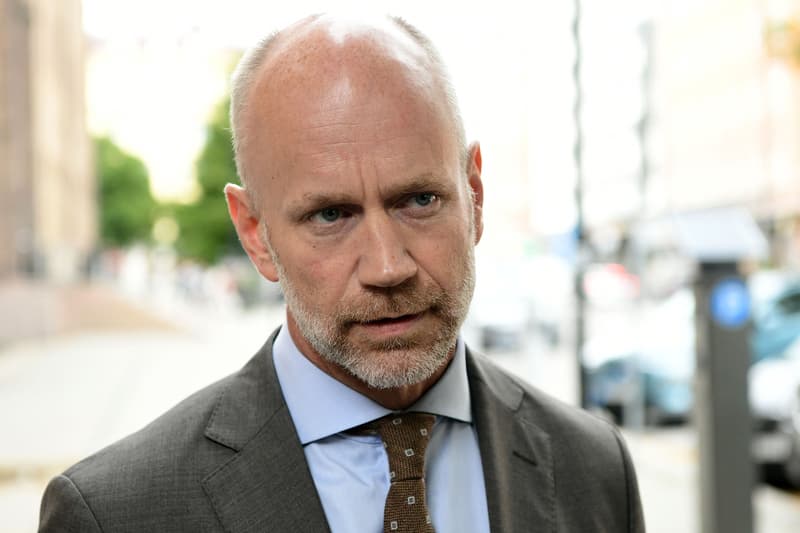 A$AP Rocky's Swedish Lawyer Shot & Wounded in Stockholm
Here's everything we know so far.
In case you haven't been following along, A$AP Rocky was recently found guilty of assault in a highly publicized fight in Sweden last month. Although the court case is over, and A$AP Rocky has returned to the U.S. and paid his fines, things have taken a turn for the worst in Sweden.
According to Forbes, Henrik Olsson Lilja, a prominent Swedish lawyer who defended A$AP Rocky during his assault case, was shot on Friday morning. An article in Swedish local newspaper Expressen says that he was reportedly shot multiple times in the head and chest, and then called emergency services himself. Witnesses say that they saw someone, reportedly a man, wrestle with Lilja in a stairwell before the incident.
The police are currently investigating the incident as an "isolated matter," and it is undetermined whether the shooting is related to Lilja's work. Not only did he defend A$AP Rocky but he's been involved with many high-profile cases, including a money embezzlement case with a wanted fugitive in China, Qiao Jianjun. According to the Swedish Police Authority's website, "the police have arrested several people for questioning. The investigation is at an intense stage and the police are working on several different fronts to make progress."
Henrik Olsson Lilja's current conditions are unknown. Expressen also reports that the police have arrested a woman who has previously been banned from making contact with Lilja, but the shooter has yet to be identified and taken into police custody. Stay tuned for more updates.
Share this article