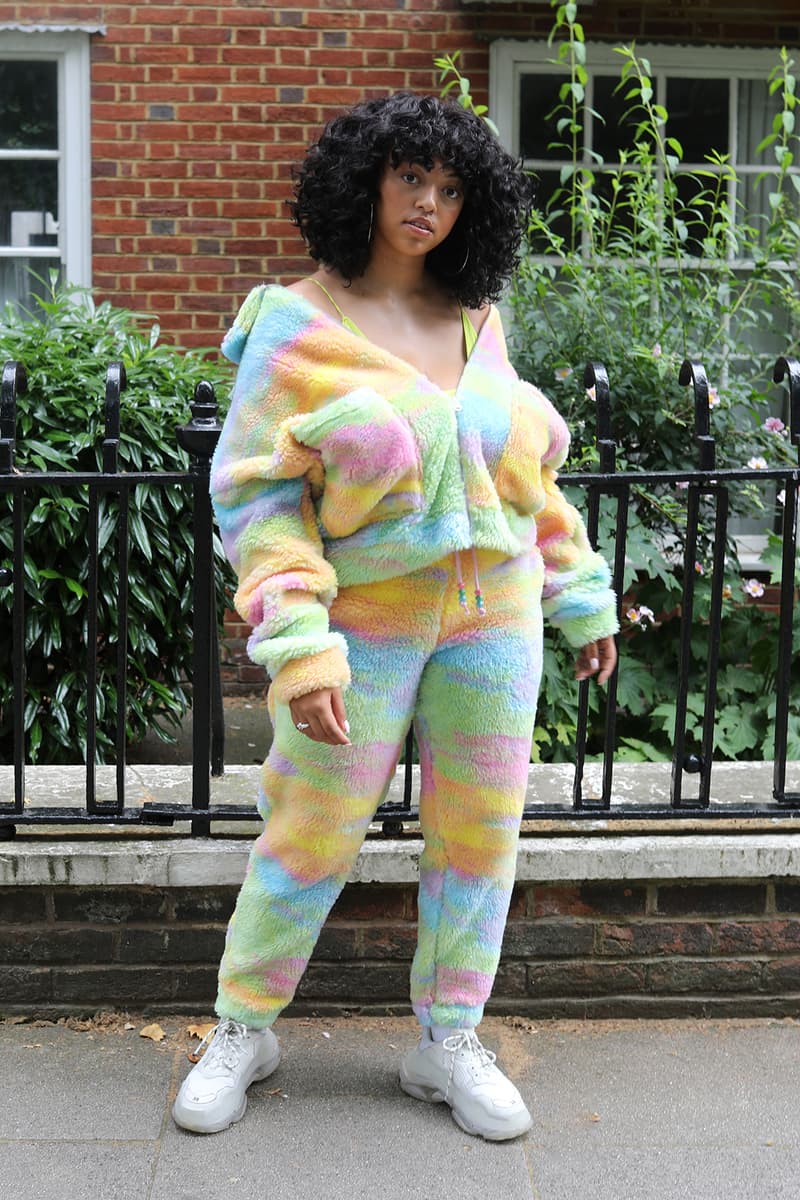 1 of 2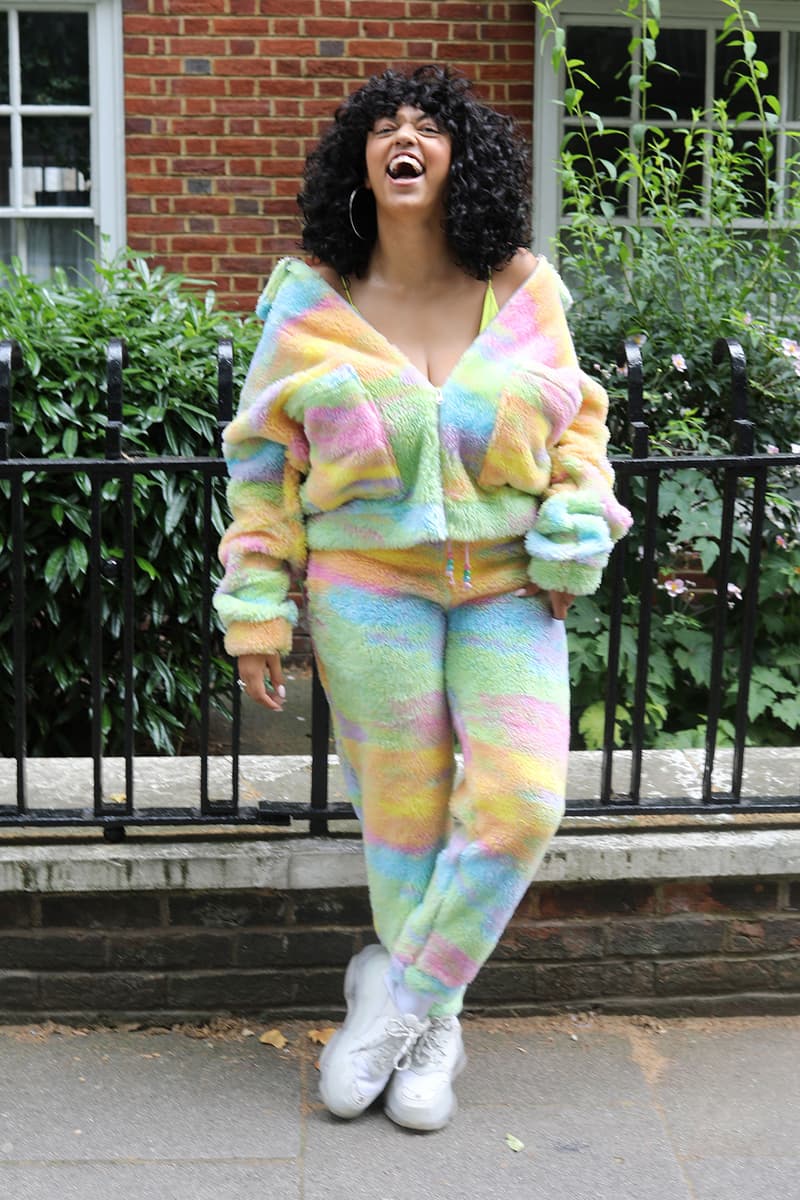 2 of 2
BAEwatch: Mahalia
Hear about the making of her debut album, 'Love and Compromise.'
You may be familiar with Mahalia – her 2017 track "Sober" was a breakout hit and her singles have been landing on playlists in the UK and abroad ever since. The British artist made the BBC's prestigious Sound of 2019 list and she's toured with fellow Brits Jorja Smith and Ella Mai and although she's just 21, she's been making music for most of her life and landed her first record deal aged just 13.
Now, the rising star has finally released her full debut album, Love and Compromise – a project that's been 18 months in the making. We caught up with the Leicester native just ahead of the release to find out more about how she got her start, the challenges along the way and what it feels like to finally present her album to the world.
Read on for more, and in related news why not revisit our BAEwatch with Ella Mai?
What are your earliest memories of your interest in music?
I was always into music ever since I was a kid: I didn't really fall into it. I kind of always was singing and dancing. My parents are musicians, so I think that was a huge part of the beginning.  My dad was playing guitar all the time, my mom was singing all the time, my dad was writing songs. So I think for me, it felt possible. I think that was a huge part of the reason why I started to play.
My early memories… I used to sing and make up these dances for my whole family. We could be at any family party and I would be the kid that would go away into somebody's bedroom – maybe like my cousin's bedroom – I'd make a dance to a song I loved and we'd get my extended family to come into the living room and I'd perform it for them. So, I was always that girl.
And you started writing your own music at a really young age too?
I was eight when I wrote my first little song. It wasn't a great song but it was the first time I'd properly been like "I'm gonna write song." When I got to 11 I started playing guitar, which is a really big deal to me, because I could finally put my poetry and my lyrics to music. And it was my own music, so that was really exciting. And then at 13 it all kind of kicked off.
You grew up in the Midlands and now live in East London. Do you think your home influenced your musical style and did it change when you moved?
Leicester's got a really big folk scene, so it was really folky when I was a kid and a lot of my guy friends were in indie bands. I used to go to those gigs: I spent a lot of time in dingy pubs, I spent a lot of time at open mics. I even did a few open mics right in the beginning. I think actually, being a girl with a guitar was really common.
When I came to London. I found this whole new sound in myself that I think was always going to come out, because I always listened to R&B, soul, funk and jazz in the house. But when I came to London, it felt possible to make that kind of music, whereas in Leicester, I didn't know how to make that kind of music. I didn't feel like there were the producers around to work with me to make that. In London, there are so many people here, and there's just such a different wave of music. Being the kind of R&B soul singer that I always wanted to be felt possible here.
You've previously described your sound as "psycho-acoustic soul" – what does that mean? Would you still use this term to explain your sound?
I actually think I would still describe it as that. It's definitely got massive influences of R&B and soul. So psycho in itself, I guess is kind of a reference to my lyrics and my way of talking about things – I'm really Leicester. All my colloquialisms, everything that I say comes from how I grew up, my idea of love, all of that stuff – that's kind of where I got the psycho part. Not psycho like I'm a crazy b*tch, but just psycho as in just kind of weird. It makes sense but it's also a little bit twisted. I also have a really British way of talking about things, which I think is part of it.
Acoustic? You know, in the beginning, it was it was purely because I was like, "I play the guitar." But actually, even though I play a lot less now, I work with so many musicians and I always want to keep that sound in there. Even in my songs that you hear that are more produced, there are live instruments all over it. And then soul just because of my roots and where I come from. I definitely like to think that I'm soulful and and there's a lot of soul in my music. Whether that be soul the genre or soul just the actual feeling.
Let's talk about Love and Compromise, your debut album which has just come out – can you tell us a bit more about the process behind making it?
It is like having a baby: I just delivered it. I didn't even know that I was starting it and I think that was the beauty of it: when I was writing, I was just writing.  If anything, I think I possibly could have started it too early. I was basically working on it alongside touring all last year. And then this year, I knew that it was the album and I knew that I'd kind of written three quarters of it. This year, I basically went ham and just worked and worked from January up until the start of June. Then we started finishing and tweaking the songs and when I got to July everything was done – everything was chosen and it was literally just about final tweaks.
What was the most challenging part?
It's the ending. I was technically meant to deliver it way before I delivered it. I was away, I've been touring, I've just been really stressed. I think it's just the fact that I haven't been in London, so it's not like I can run into the studio and fix whatever needs to be fixed. I'm kind of fixing from the road, which is hard. The ending was scary and it was stressful and I lost a lot of sleep. Every night I was going to sleep feeling like I had more to do.
The writing part was was glorious. It was just me like releasing all of my emotion into song. But it's always end [that's challenging] because everything feels like you're rushing.
Are there any tracks that stand out for you in particular?
I would say I've got two massive favourites. One of them is called "Consistency." It's all about it's actually about me and my mom. When I was a kid in Leicester we used to have these things called "nappy nights," which were club nights for underage kids. So it was like 13-17. It was all legal, but there was no alcohol.
When I was 13, I wanted to go to the "nappy night" when we were on holiday and my mom said you can go, but you can only go if you can stand in the middle of the disco and dance on your own, with no worries and no care of who's watching – then I'll let you go. And I didn't get why? Her point was that if I can dance like nobody's watching and I can be confident in myself no matter what, then she'll trust me to go and dance and be myself.
I think it was her way of kind of trying to fill with my confidence in the realm of the world. And so I did. I went in and I danced and I did my thing and then she let me go and it was great. So, I wrote this song "Consistency" about how my mom is my best dance partner. It's all about kind of moving with somebody and I wrote it in a way that wasn't personal to my mom, so I felt like anybody could relate to it.
"I really wanted girls to have an anthem that was about women being strong. That one's really, really personal to me."
The other one is called "Good Company." It's all about just wanting someone to be there for company.  I always had this thing where I felt like, whether it was me or my girlfriends, I always felt like there's a kind of thing that we don't talk about where if you say you go on a date with a guy, and you invite him back to your house there is an expectation to go further. I wrote this song, because I wanted to say, I don't want to go further and I want things to be on my terms.
I think sometimes being intimate with somebody isn't just about sex. It can be just about being close, It can be about a literal Netflix and chill, or it can be sitting together and just enjoying each other's company. There's a lyric in the song that says, "I don't want the thing that you came for, I ain't even really that lonely." It's just me saying "I'm fine. I just want to be in in your company and in your space." That was really important to me, because I really wanted girls to have an anthem that was about women being strong. That one's really, really personal to me.
If you could share any advice now with the younger version of yourself, what would you say?
I would just say believe in yourself. I didn't believe in myself for so long and I think it really slowed me down. Also, my mom said to me later on in my teenage years, do what you've got to do to do what you want to do and I wished I could have told myself that when I was younger.
There were so many times where I hated my parents for not letting me go to the party. I think what it was, was that they were just saying to me, if you do your guitar practice, or if you do your homework, then you can go do whatever you want to do. So I would say that to myself, but I think the belief was the most important thing. I think if I believed in myself a lot earlier, I wouldn't have found the beginning so difficult.
---
Share this article