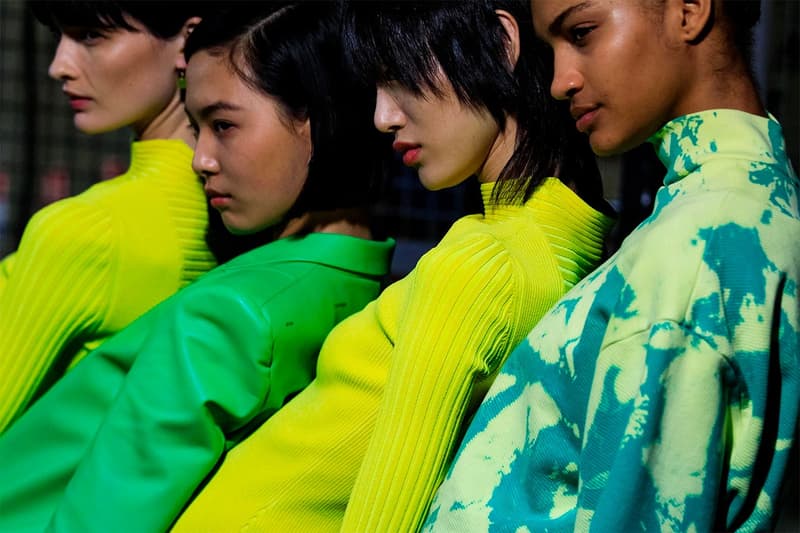 Fashion
A New Report Sheds Light on Models' Issues: Late Payments, Predatory Contracts & More
The fashion industry is going through a period of radical awakening.
A New Report Sheds Light on Models' Issues: Late Payments, Predatory Contracts & More
The fashion industry is going through a period of radical awakening.
If you've ever wondered how often models are paid while consistently working and booking gigs, a new report digs deep in exploring this topic. According to WWD, models are regularly waiting to be paid by modeling agencies, and in some instances they're waiting for significant amounts of time. To get an understanding of this reasoning, WWD notes that models are seen as independent contractors rather than employees.
In the article, it's stated that some models are paid in "trade" or clothing exchanged for modeling. The new report also sheds light on the fact that young models "who have less bargaining power, can find themselves drowning in debt." Expenses such as the gym, dermatologist's appointments and more are paid by agencies. However, the model is expected to repay these fees, WWD reports.
It may seem alarming, but agencies allegedly have stated that the fees and expenses are actually outlined in contracts which models should be reading in-depth. Agencies reportedly take 20 percent of a model's fee and 20 percent of the client's fee for the role.
Simone Aptekman, a model with The Industry Model Mgmt and co-creator of the agency's Model's Bill of Rights, shares her take on the issues in the industry. When speaking of payment, she shares:
"There's language in contracts that say that agencies have up to 90 days to pay you, but even with that cushion period they have to collect from their clients, so often it exceeds 120 days. I had experiences where I've waited 250 days to get paid."
Further, in the report, points are made about housing, late payments and more from industry insiders. It's apparent that the issues that models are facing, such as the predatory nature of some contracts, are worth having a deeper conversation about.
To learn more about the matter from the perspectives of models and well-known agencies, head over WWD to read the full report.
While you're here, take a look at our latest feature highlighting four diverse-sized models, their struggles as well as career triumphs.
Share this article