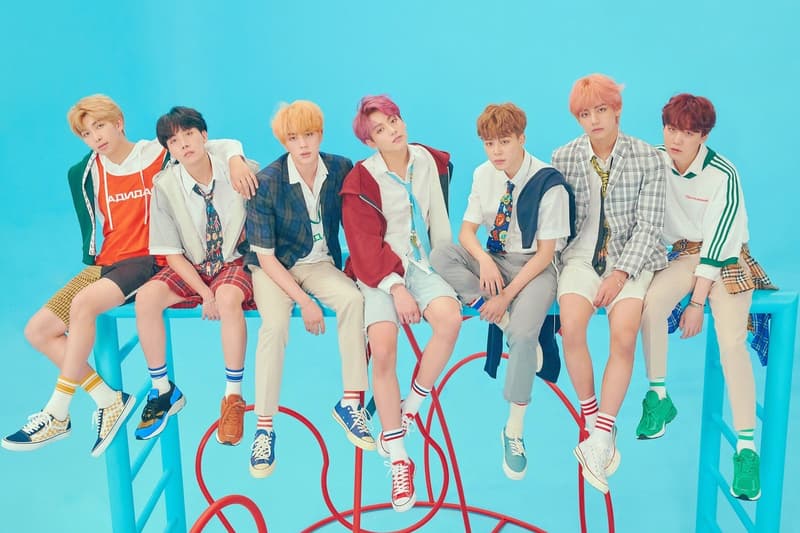 These Are the 9 Richest Groups in K-Pop
Guess who came in first.
With groups like BTS taking over the global music world, K-pop has now become a multi-million dollar industry. While Korean pop has been around for quite a while in East Asia since the mid to late 2000s, it has been expanding internationally with artists like CL and BTS collaborating with musicians including Lil Nas X, Halsey, Diplo and Skrillex.
"We're at a really exciting turning point. A lot more American record labels and American brands and companies are looking to see how they can tap into these artists," music journalist and Billboard's K-pop columnist Jeff Benjamin told Money. In 2014, LVMH invested in BLACKPINK and Big Bang's label YG Entertainment, while JYP Entertainment's new girl group ITZY attended Louis Vuitton's 2020 Cruise show earlier this year.
Scroll down below to take a look at the top nine richest K-pop groups as listed by Money. While you're here, make sure to read about the biggest K-pop entertainment companies you need to know.
First debuted in 2014, GOT7 members come from all parts of the world, from Korea and Hong Kong, to Thailand and the U.S. The band is currently on a worldwide tour, an essential to any musician's income, soon landing in the UK next month for their concert at Wembley Arena, and the group is also known for working with big brands like adidas.
A part of SM Entertainment alongside Girls' Generation and Super Junior, Red Velvet is easily one of the most popular girl bands in Korea. The group has been doing extremely well with endorsement deals from brands like K-beauty brand Espoir, Baskin Robbins, LG and more.
Although only a year-long project stemming from K-pop audition reality show Produce 101, Wanna One garnered a significant number of female fans in 2018 to a point where each time the band collaborated with a brand, related merch would sell out instantly – the group's fans opened weekly gatherings in Seoul to trade branded products with each other. Members including Daniel Kang and Minhyun Hwang continue to work in the industry as solo or with other popular groups like NU'EST.
With 13 members in total, SEVENTEEN is a well-rounded group with extensive tours and their debut in Japan, along with endorsements from a wide range of brands including K-beauty label Saem and fried chicken company Nene Chicken.
EXO has become one of the major boy bands over the past couple of years – currently with nine members, the group's first-ever album XOXO sold over one million copies and recent album Don't Mess Up My Tempo sold more than one million copies just in pre-sales. Endorsed brands include Samsung and Star Wars.
TVXQ is probably one of the first K-pop bands to succeed in their expansion overseas – the duo is Japan's best-selling foreign artist of all time. Once a five-member group, current members U-Know and Max have been able to maintain their popularity especially in the neighboring country.
While many of YG Entertainment's artists have been suffering from drug and sex scandals recently, BLACKPINK continues to thrive with taking the stage at this year's Coachella and Jennie debuting her first-ever solo track "Solo." The group also has ongoing endorsement deals with Samsung, Louis Vuitton and Dior Makeup. Their latest album Kill This Love sold over 350,000 copies in China just in the first week of its release.
First debuted in 2015 under label JYP Entertainment, TWICE is known for their catchy songs as well as endorsement deals with a wide range of brands in industries like makeup, apparel, mobile games, and food and beverages.
It's no surprise BTS comes in first on this list, with skyrocketing album sales and concert tours, as well as their own character merchandise label BT21. They've taken over the global music industry at top-tier awards like the MTV VMAs and Grammys, with their recent album Map of the Soul: Persona selling over three million copies in its first month just in Korea.
Share this article