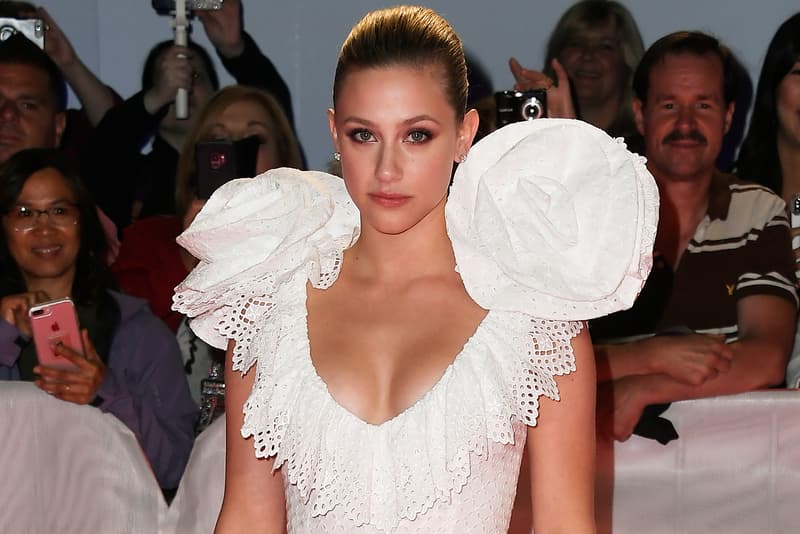 Culture
5 Things You Didn't Know About Lili Reinhart
There's more to her Betty Cooper role than you think.
5 Things You Didn't Know About Lili Reinhart
There's more to her Betty Cooper role than you think.
Known for her breakout role as Betty Cooper in Netflix's Riverdale, there's more to Lili Reinhart than you think. The rising star has been making her mark in Hollywood after being cast alongside Jennifer Lopez, Cardi B, Constance Wu, Lizzo and more in the upcoming film Hustlers premiering on September 13.
Reinhart's character Annabelle is the most innocent out of all the leading ladies and is kicked out of her family home due to her parents disapproving of how she makes a living. Ramona, played by Lopez, takes her in as her own and hires her as another dancer, as well as involving Annabelle in her scheme against their Wall Street clients.
While we patiently wait for the movie to hit theaters, we've rounded up five facts you didn't know about Lili Reinhart. In related news, here are five things you need to know about Constance Wu.
1. She has four tattoos.
It may not look like it, but Reinhart actually has four minimal tattoos spread throughout her body. She told People Style that the arrow on her left forearm represents her struggles with depression and anxiety.
"An arrow can only go forward by being pulled back, so when you're going through a hard time, being pulled back, it only means you're about to experience something bigger and greater. So that's what that represents to me."
Her other tattoos are a rose on her right – that represents she's a warrior for love because she wears her heart on her sleeve – a cross tattoo on her pinkie finger and an alchemy symbol for Earth on her rib cage.
2. She's a really good makeup artist.
During an interview with Teen Vogue, Reinhart revealed that she's actually really into Halloween special FX makeup. She said that if acting didn't work out, she would have pursued her passion for makeup and gone to beauty school.
3. She suffers from anxiety and depression.
It's no secret that Reinhart struggles with anxiety and depression. The actress posts words of encouragement and shares her story from time to time on social media to let her fans know that they are not alone.
4. She starred in Law and Order: SVU and Surviving Jack.
You may not have noticed at the time, but Reinhart landed a role on Law & Order: SVU and Surviving Jack. She had other roles in smaller films, but those shows were Reinhart's biggest accomplishments before Riverdale.
5. She was initially denied the role of Betty Cooper in Riverdale.
Reinhart spent three hours on her first audition tape for Riverdale and initially didn't get the role. However, during her second time around, she auditioned in person which made a huge difference because she got the part right after.
Share this article