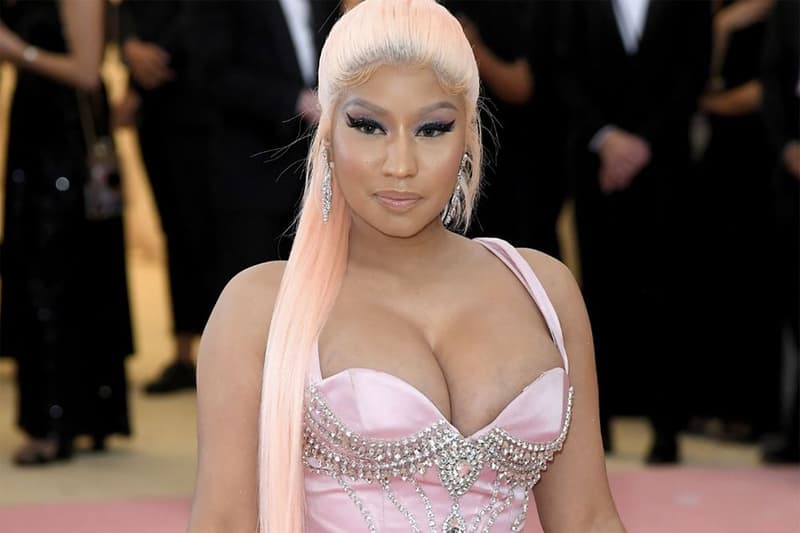 Music
Nicki Minaj Announces That She's Retiring From Music to Start a Family
Is she actually leaving the game?
Nicki Minaj Announces That She's Retiring From Music to Start a Family
Is she actually leaving the game?
Nicki Minaj has shared that she'll be retiring from music to start a family via Twitter. According to Page Six, she announced on her show Queen Radio that she was going to marry her fiancé Kenneth Petty soon.
As TMZ reports, this year Minaj "became the first female rapper to officially sell 100 million units across her albums, singles and features." She has also been nominated for 10 Grammys and has taken home five MTV VMA awards. Recently, the rapper appeared in Megan Thee Stallion's "Hot Girl Summer" video, dropped a merch line and also wrapped a lineup of European tour dates.
Without a doubt, if Nicki truly decides to walk away, it will leave a bit of a empty space in the industry. On a brighter note, however, acts like Cardi B, City Girls, Kash Doll and others will be able to continue carving out space for themselves in the massive entertainment market.
Stay tuned here as more news emerges. In case you missed it, Nicki Minaj recently opened up about being in an abusive relationship in the past.
I've decided to retire & have my family. I know you guys are happy now. To my fans, keep reppin me, do it til da death of me, ❌ in the box- cuz ain't nobody checkin me. ✅ Love you for LIFE ?♥️?

— Mrs. Petty (@NICKIMINAJ) September 5, 2019
---
Share this article