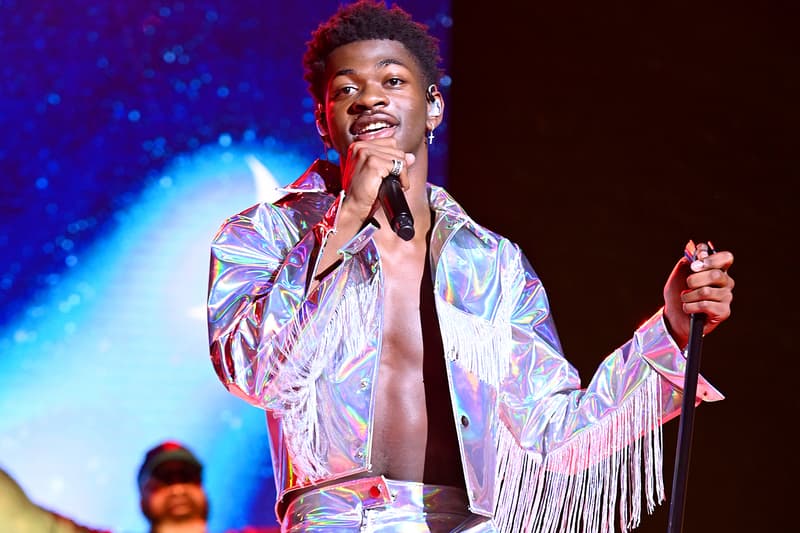 Music
Is Hip Hop on Its Way To Becoming Queer-Friendly?
The genre has made strides, but there is a lot of work to be done.
Is Hip Hop on Its Way To Becoming Queer-Friendly?
The genre has made strides, but there is a lot of work to be done.
"Some of y'all already know, some of y'all don't care, some of y'all not gone fwm no more. but before this month ends i want y'all to listen closely to c7osure.," tweeted Lil Nas X on June 30th. The "Old Town Road" musician referenced lyrics from his debut EP titled "7," as he publicly came out as gay. Although he received support from his peers, celebrities and fans alike, others weren't too pleased with the announcement – some even going as far as cutting him off.
Shortly after, fans began dissecting phrases from his #1 record and associating the context with his sexual orientation – attempting to twist the song's meaning into something completely different. This type of behavior normally erupts after an artist publicly announces their sexuality. There's an assumption that musicians are straight before they speak their truth, which can prompt fans to revisit songs and digest them differently than before. It comes as no surprise that, due to its history, queer culture and hip hop culture have been positioned as antagonistic of one another.
"A hip hop fan doesn't necessarily want to believe that their favorite rapper is involved with men in any type of way that doesn't involve collaborating on a track," says Nico Kartel, a NY-based visual artist and creative director. Hip hop's misogynistic nature has created a culture that has notoriously excluded members of the LGBTQ+ community. Interestingly enough, hip hop has become a paradox of sorts in this situation – a culture that encourages expressive freedom and one that fosters those who have been marginalized and oppressed.
some of y'all already know, some of y'all don't care, some of y'all not gone fwm no more. but before this month ends i want y'all to listen closely to c7osure. ??✨ pic.twitter.com/O9krBLllqQ

— nope (@LilNasX) June 30, 2019
How long will it take for hip hop to create an environment where queerness is accepted? "Not until it starts to happen within society. Hip hop is only a reflection of what is happening in our communities," says Toneisha Payne of RCA Records. "Sexuality isn't something that we talk about often in homes," says Alex Williams, creative strategist for content and music partnerships at a popular social media platform. "The stigma has always been that the majority is straight and the minority is queer." One can't help but think if the essence of hip hop was intended to be rooted in male chauvinism. With a slight, and very slow, transition happening within hip hop, I too wonder if in the future the culture can thrive without misogyny.
Since its inception roughly 45 years ago, we've witnessed a number of artists come out, signalling a shift in mainstream pop culture. Days before the release of his highly anticipated debut album Channel Orange, Frank Ocean took to his Tumblr account to publish an open letter recounting unrequited feelings he had for another man at the age of 19. The world read as Ocean declared himself a free man, thanking the man for his influence and his loved ones for their support. This announcement became a huge deal for a number of reasons, partly because he was a part of a prolific hip hop group (Odd Future) which was often critiqued for its extremely misogynistic and homophobic lyrics.
One can argue that hip hop has become queer-friendly over time, but it still has a long way to go. "The genre is insensitive and the community is biased," says Williams. "We want to be seen, be equal and respected across the cultural landscape." We're seeing artists like Young Thug, Jaden Smith and A$AP Rocky embrace gender fluidity when it comes to their fashion choices. Their straightness gives them the freedom to do so without really being questioned if they are gay or not. "Just because straight white men like Harry Styles wear lipstick and controversial artists like Tyler the Creator all of a sudden start repping the idea of fluidity does NOT make them gatekeepers," says Williams. On the other hand, Payne says "What they are expressing has nothing to do with sexuality and has everything to do with image and bending gender norms, which is just as important. I feel like we need to give sexuality that same freedom."
What will it take to stop associating one's sexual orientation with the music that they make? To start, we could begin to listen closely to the quality of the music – which in the grand scheme of things, shouldn't be a hard thing to do, but society struggles with looking past that. "I can't wait until we reach a space in time where an artist can come into the game and people don't already have a preset and preconceived notion of who they think said person is or who they want them to be," says Nico. Artists like Mykki Blanco, who is considered one of hip hop's queer pioneers, have repeatedly called out the evident homophobia in the industry and agreeably so, refuse to associate themself with the term that's been coined as "queer hip hop." It's a classification that doesn't make sense. If the bars are there, why label these people as "other"?
Young M.A and Azealia Banks are amongst the few female queer hip hop artists who have seen mainstream success. Both different in their own ways, each has defied norms of what it means to prosper in an industry that has thrived off the objectification of women. Although Banks has often been labeled as polarizing, the overnight success of her house-influenced single "212" positioned her to be one of the first queer artists to see commercial success. Young M.A broke barriers as one of the first masculine women to have a Billboard chart-topping hit with "Ooouuu." With this reminder, it's important to not exclude black women – and black queer feminine men – from the conversation due to what they've contributed to black queer culture and also eradicate this fetishization mentality of LGBTQ+ women within music.
"This brings me back to the discussion that was had about Kodak Black and his remarks about Young M.A – an openly gay woman in the hip hop community that is still welcomed into spaces, only to be sexualized by straight males because they see her body and her sexual preference as an ego boost," states Nico. "They treat it like a fetish, they feel like they're entitled to her body and the bodies of the women that they give themselves to."
Despite the fact that queer folks still deal with the effects of patriarchy, anti-queerness, transphobia, not being the majority, the encouragement of expressive freedom within our homes – and mainstream culture – could bring some hope in making hip hop more of an inclusive movement. But it's going to take some work. Although in some areas, it's slowly beginning to lose its toxic masculinity. On his "4:44" album, Jay Z raps about his mother's coming out: "Cried tears of joy when you fell in love / Don't matter to me if it's a him or her." This was a major moment in embracing the cultural shift within hip hop.
Whether you're straight or queer, rap is all one in the same, or at least it should be. The categorization of "queer rap" should be neglected because there is no such thing and it excludes the LGBTQ+ community more than it embraces them. Part of me remains curious to see if hip hop will ever try to adapt a gender neutral tone of voice or if more of its participants will attempt to dismantle the patriarchy and begin to fully accept LGBTQ+ communities. Although the internet is filled with mundane things, one of the advantages we have here is the opportunity to open up the conversation to evoke change.