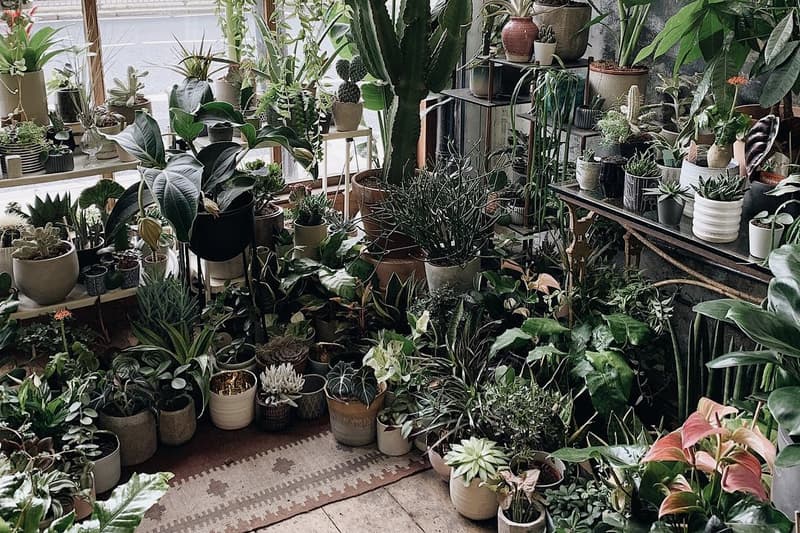 Home
Here Are the Best Instagram Accounts to Follow for Plant Inspo
Because a picture may just last longer than an actual houseplant.
Here Are the Best Instagram Accounts to Follow for Plant Inspo
Because a picture may just last longer than an actual houseplant.
In recent months it's been widely reported that millennials have become increasingly obsessed with plants in a desperate bid to care for something and keep it alive in our current tumultuous social and political landscape. Sure, climate change issues are sending the earth on a fast-track to complete chaos but in the meantime, we can try and make up for it a little by nurturing plants within our own homes, right?
With the increase in plant sales, plant care books and more, it seems only natural that plant fans are congregating on social media to share photogenic imagery of both their own handiwork and inspirational pics that force us to remember the beauty and power of nature at a time when so much of it is collapsing. We've rounded up some of the best Instagram accounts to follow whether you've fully earned your green-finger status or are just a newbie to the plant-loving world.
Scroll below for our top pics and if it's gotten you in the mood for shopping, here are the 10 best places to shop houseplants online.
This account is about as simple as it gets: quite literally, its a catalog of plants against pink backgrounds. Utilizing imagery submitted by users with the #PlantsOnPink hashtag, it's become a digital gallery of sorts and has built its own unique community of plant and millennial pink lovers alike.
A self-described "community for houseplant enthusiasts," this account has racked up over 600k followers and even has its own book: How to Raise a Plant: And Make It Love You Back. Also focusing heavily on fan submissions, Houseplant Club offers an authentic look into the homes of plant lovers and serves up plenty of inspiration for how to bring some green into your own abode.
Many plant inspo accounts focus on the minimal side of plant care, with clean interiors acting as the backdrop for stunning leaves and pared-back foliage. For those that prefer the other extreme, The Jungalow serves up warm interior and exterior imagery with vibrant colors, patterns and of course, plenty of plants that will have you lusting after a vacation or home renovation.
If you're looking for an alternative to the typical Pinterest-ready plant shots, then Plants in Focus is the account with an added edge. Honing in on natural and man-made extremes, this gallery includes everything from botanical gardens and foliage-covered buildings to actual up-close shots of leaves. Particularly interesting are the images which fuse nature and urban architecture, like Milan's Bosco Verticale,  resulting in skyscrapers with stunning plants cascading down the sides – a vision of how we all may be living in the near future.
A community of real girls and their plants, Instagram users can join the family using the Botanical Women using #botanicalwomen and #girlswithplants hashtags. From candid shots of plant maintenance to just posing with your favorite potted friend, this is a heartwarming account that showcases the joy plants can bring into your life.
This account has a particular appreciation of plant design and inspiration within the home. The curated feed pairs clean, aesthetic interiors with an array of plants throughout, offering the ultimate inspo to how you can bring a green touch into your own favorite spaces.
This London-based plant specialist is the go-to in the city for a stellar houseplant selection and the expert advice needed to keep your plants alive. Whether you're based in the English capital or not, however, it's Instagram feed is a must-follow for plant enthusiasts of every level. Centering around imagery of its own jungle-esque interiors as well as pictures of events and productions its in-house team have worked on, this account will leave you lusting for even more plants to fill your home with.