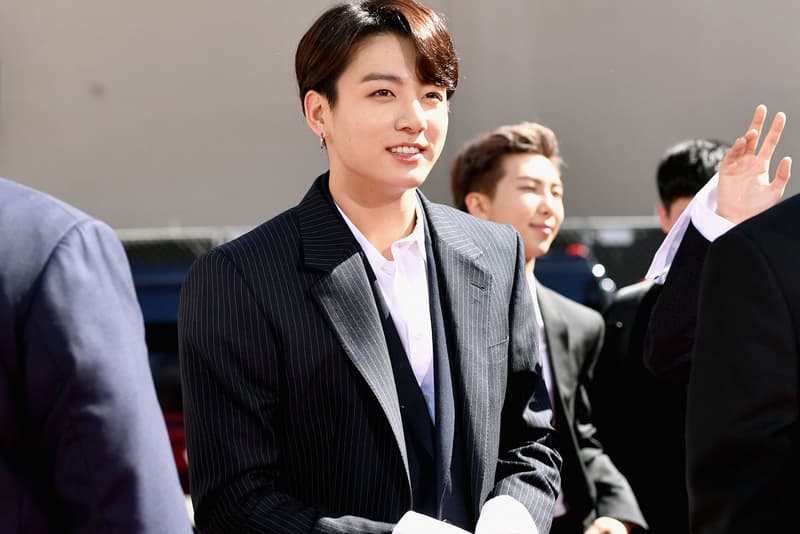 Fans Are Going Crazy Over a Potential BTS Jungkook x Justin Bieber Collab
"They ain't ready."
If you're an ARMY, you probably spent the weekend scrolling through feeds filled with celebratory messages for BTS Jungkook's birthday, which was September 1. Of all the posts, fans spotted a tweet from Justin Bieber hinting a possible upcoming collaboration.
Happy bday #JUNGKOOK . They ain't ready :) now watch this tweet go crazy

— Justin Bieber (@justinbieber) August 31, 2019
"Happy birthday Jungkook. They ain't ready :) Now watch this tweet go crazy," the post reads. Although not much information has been revealed, fans are getting even more excited with Jungkook retweeting the cryptic message to BTS' official Twitter page. The tweet has now surpassed 1 million likes and 400,000 retweets.
Along with the message from Bieber, BTS has also shared a recording that sounds like Jungkook singing in English, along with the caption "Stay tuned for this…" written in Korean.
요거는…기대해주세용 ㅎㅎ pic.twitter.com/AWIFVQqeep

— 방탄소년단 (@BTS_twt) August 31, 2019
Could this be a new song coming soon? Stay tuned as more details surface. And while we wait, scroll down below to check out fans' reactions to this announcement. In case you missed it, here's where you can watch the K-pop group's BRING THE SOUL: DOCU-SERIES.
jungkook went from looking up to justin to getting a birthday wish (and future collab) ? pic.twitter.com/tV8pwLlOqj

— ¨̮ JK DAY (@jiminawe) August 31, 2019
POSSIBLE COLLAB W JUNGKOOK AND JUSTIN ?????!!!!!! NO FCKN WAY pic.twitter.com/rAd66AEEsl

— ???????? (@JE0NILSAN) August 31, 2019
Justin Bieber congratulating Jungkook, saying "they ain't ready" and following BTS's account, Jungkook retweeting it, DJ swivel replying to it with "???" IS THAT A COLLAB I SMELL?!?!???!#JustinBieber #Jungkook pic.twitter.com/KMHAbZYkW2

— ??? ? (@huhluvs) September 1, 2019
---
Share this article