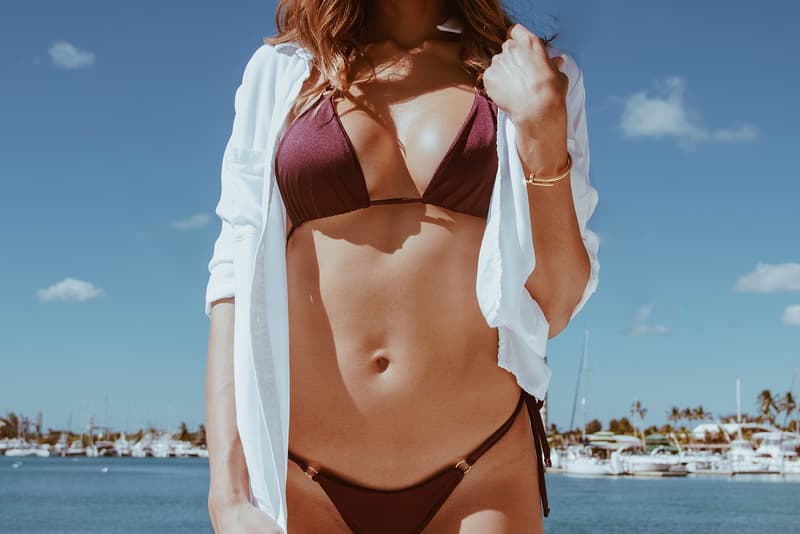 Culture
LA-Based Influencer Kaylen Ward's Nudes Have Raised $1 Million USD for Australia's Bushfire Relief
AKA "The Naked Philanthropist."
LA-Based Influencer Kaylen Ward's Nudes Have Raised $1 Million USD for Australia's Bushfire Relief
AKA "The Naked Philanthropist."
If you have been keeping up with what's been trending on Twitter over the past week, some of you may already be aware of Los Angeles-based model and influencer Kaylen Ward, AKA "The Naked Philanthropist." Among the recent devastating news of the Australia bushfire crisis, Ward took to Instagram and Twitter to ask her followers to help donate at least $10 USD to organizations providing bushfire relief, in exchange for a nude photo of herself.
The influencer told Buzzfeed News in a recent interview: "I was seeing all the posts on Twitter about the Australian fires and I was really concerned there wasn't a lot of media coverage and not a lot of people donating." After her post went viral on January 4, Ward received backlash from other users on the Internet and even had her Instagram account shut down due to her violating the platform's guidelines. The following day, Ward tweeted: "My IG got deactivated, my family disowned me, and the guy I like won't talk to me all because of that tweet. But f*ck it, save the koalas."
Ward expected to only make at least $1,000 USD, but since her initiative, she has been able to raise $1 million USD. Donations via her nude photo are now closed, but Ward has set up a GoFundMe page for additional contributions where all proceeds go to the World Wildlife Fund and NSW Rural Fire Service.
While you're here, show your support to Australia's bushfire crisis with NOAH's Australia Benefit long-sleeve tee.
I'm sending nudes to every person who donates atleast $10 to any one of these fundraisers for the wildfires in Australia. Every $10 you donate = one nude picture from me to your DM. You must send me confirmation that you donated.
Please RT #AustraliaOnFire #AustraliaFires pic.twitter.com/VIgzCUy6Wf

— THE NAKED PHILANTHROPIST (@lilearthangelk) January 4, 2020
Would you believe me if I told you we raised an estimated $1million ?????

— THE NAKED PHILANTHROPIST (@lilearthangelk) January 7, 2020
If you want to keep donating, I have created a Go Fund Me for the Australian Bushfires https://t.co/xYWwUh0mbU

— THE NAKED PHILANTHROPIST (@lilearthangelk) January 8, 2020
---
Share this article