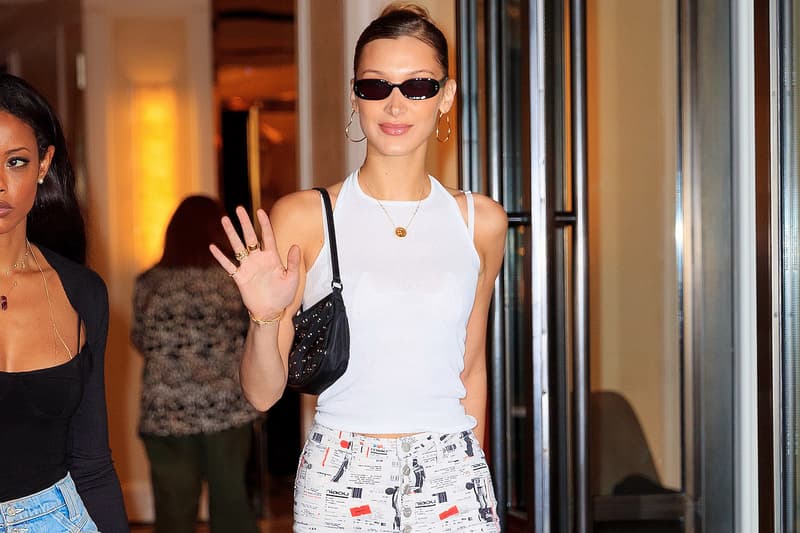 Here's Where Bella Hadid Shops All Her Trendy Sunglasses
It's all about the eyewear.
Bella Hadid is a street style icon that we are always envious of. She oozes confidence and style, no matter what she's wearing, and her off-duty looks have us drooling for more. One of Bella's signature accessories is no doubt a pair of statement shades, and to boost your inspiration this winter, we've rounded up some of Hadid's favorite places to shop for eyewear at.
Whether it is a pair of vintage Chanel shades or her own collaboration with Chrome Hearts, keep reading below to see some of Bella's go-to spots when it comes to frames.
Bella is a huge fan of bold plastic frames, and Poppy Lissiman is a frequent favorite for the super model. Most recently she was spotted in the Courtney shades in the shade "Cognac," creating a casual yet eye-catching look. You can grab the sunnies over at Poppy Lissiman's website, where they retail at £87 GBP (approximately $113 USD).
It comes as no surprise that Bella rocks her collaboration with Chrome Hearts on the daily. The Hellz Bellz shades are all retro-inspired and come with colorful lenses in orange, pink and blue – ideal for adding a bold touch to any outfit. Hadid frequently rocks them both as part of her to-die-for street style looks, as well as on a lounging day at the beach. The shades also sport Chrome Hearts' detailing at the arms, adding a streetwear-ready touch.
Vintage
For her more unique shades, Bella usually turns to vintage pieces from labels like Chanel, Fendi and more. With the ever-growing return of the '90s and '00s trend, the best thing to do is go digging in your old collection, or head to retailers like Vestiaire Collective or Heroine, where vintage frames are constantly popping up.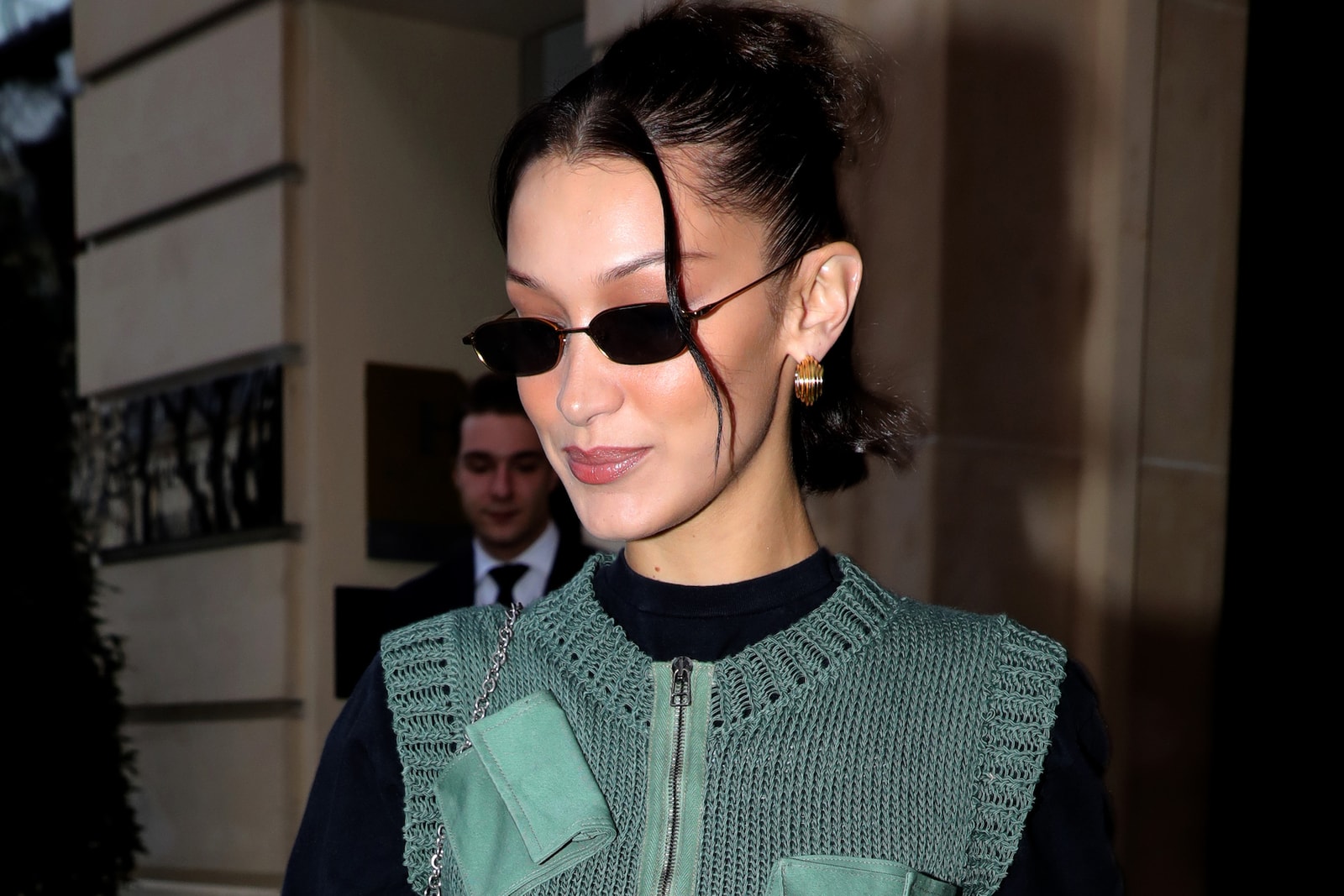 "The Original Luxury "Tiny" Shades" is how Roberi & Fraud's label is described. It is a celebrity favorite and is often worn by Hadid, as well as big names like Beyoncé, Christina Aguilera, Vanessa Hudgens and more. Ideal for those looking for trendy shades that ooze luxury, head over to the website to get yours.
Described as "Handcrafted sunglasses, British designed," DMY BY DMY is perfect for anyone looking to elevate their look this winter. Whether you're looking for a pair of day-to-day black shades, or looking for something a bit more colorful, there are options for everyone. Peep the
website
to find your favorites.
Andy Wolf is a classic, and Bella is often seen wearing a pair of the label's simple yet trendy shades. If you're looking to hop on the trend, head over to the
site
to check out the wide range of options.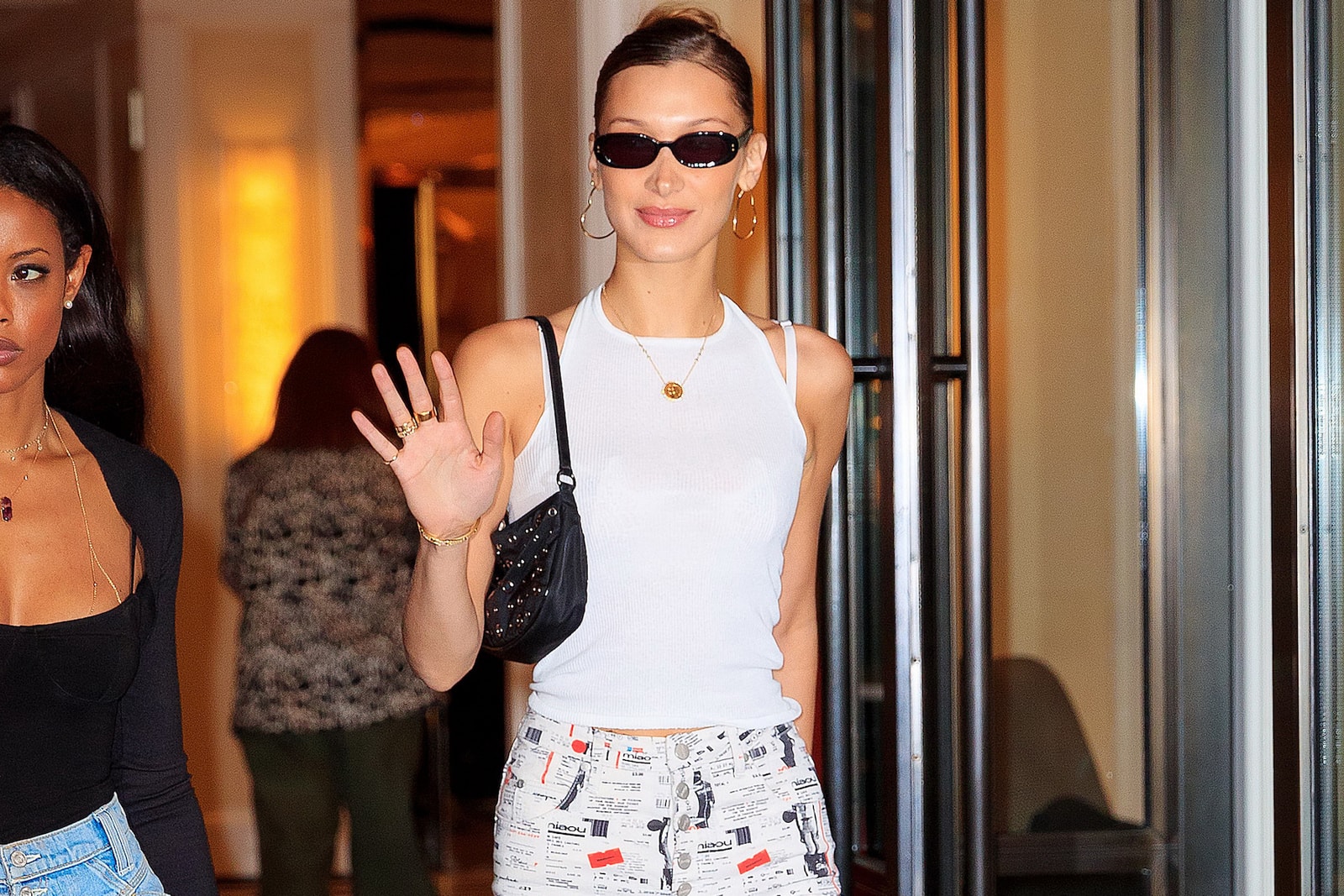 Le Specs is the brand behind the signature "Lolita" frame which every celebrity was sporting throughout the last two years. The brand is known for affordable yet durable shades, and Bella frequently rocks the label's pieces. You can head over to Le Specs to browse a collection of Bella-approved sunglasses here.
Share this article