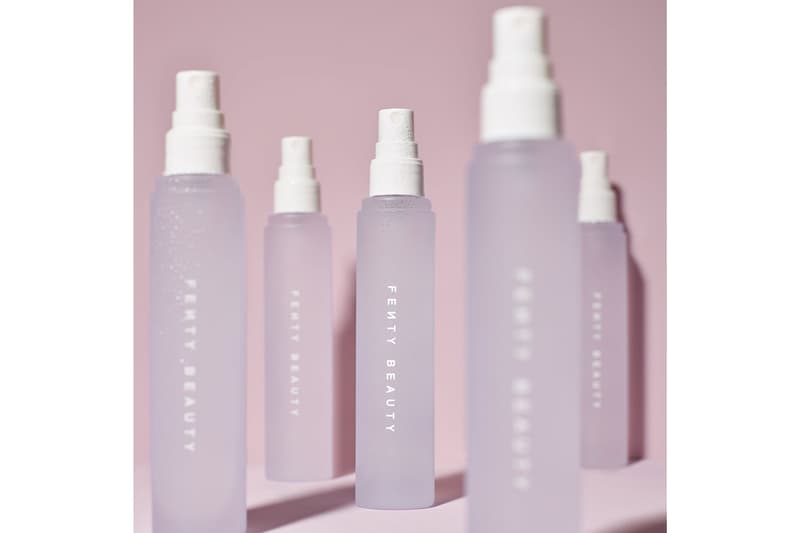 Beauty
Fenty Beauty's Upcoming What It Dew Face Mist Is the Ultimate Skin Pick-Me-Up
Rihanna blesses us again.
Fenty Beauty's Upcoming What It Dew Face Mist Is the Ultimate Skin Pick-Me-Up
Rihanna blesses us again.
Just weeks after introducing its first pencil eyeliner, Fenty Beauty has announced another new release, the What It Dew face mist. The Rihanna-helmed brand took to Instagram with a teaser of the upcoming product, a multi-purpose mist that can be used under and over makeup to prep, moisturize and revitalize skin in a single spritz.
Made with nourishing cornflower and borage, What It Dew features a light rose scent and fast-absorbing formula for an instantaneous dewy boost. Its convenient spray bottle packaging makes it the perfect on-the-go solution for tired skin. "This spray is my go-to when I need a quick pick-me-up," Rihanna herself said of the upcoming release.
Fenty Beauty's What It Dew is set to release on January 31 at the Fenty Beauty website and in-store at Sephora.
Share this article