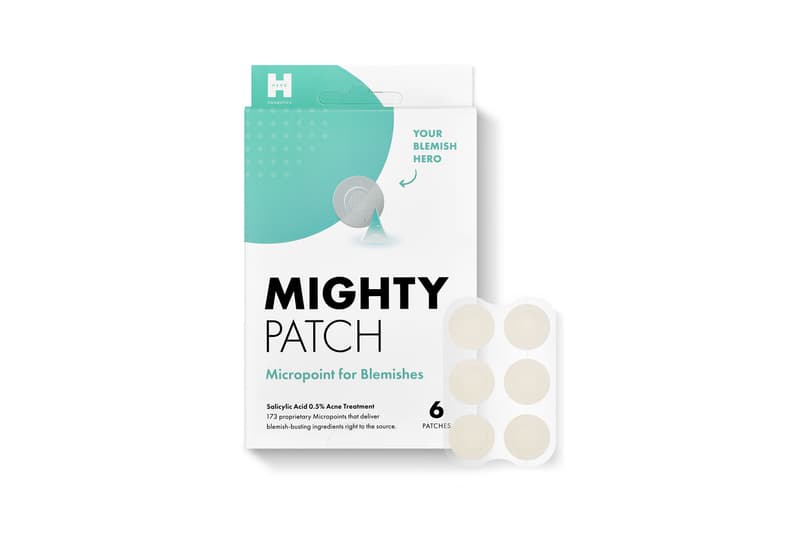 Beauty
Hero Cosmetics' New Micropoint Patch Tackles Acne With Hyaluronic Acid Needles
Fear not, they're pain-free.
Hero Cosmetics' New Micropoint Patch Tackles Acne With Hyaluronic Acid Needles
Fear not, they're pain-free.
Hero Cosmetics has updated its acne-fighting Mighty Patch range with a new Micropoint version that uses hyaluronic acid needles to shrink acne and soothe the skin. The Mighty Patch Micropoint arrives as 18mm hydrocolloid stickers, offering more coverage than the product's Original and Invisible+ iterations.
Each patch features 173 microneedles designed with ultra-fine points that won't hurt sensitive areas of the skin. Three active ingredients including salicylic acid, beta glucan and hyaluronic acid stunt blemishes by exfoliating, soothing and moisturizing while bringing excess oil to the surface of the skin. Hero Cosmetics recommends applying a patch as soon as a pimple begins forming. To ensure microneedles have properly penetrated the skin, press the patch in for 15-30 seconds.
Hero Cosmetics' Mighty Patch Micropoint for Blemishes retails for $12.99 USD for a set of six. Currently, the product is available exclusively on the Hero Cosmetics website.
---
Share this article