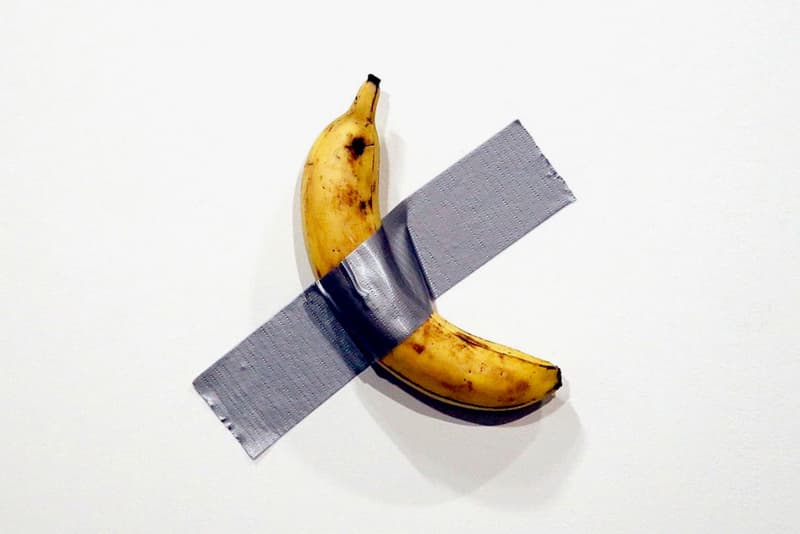 Art
'Comedian,' Maurizio Cattelan's Duct-Tape Banana, Is Now a T-Shirt
Fans can now wear the viral work.
'Comedian,' Maurizio Cattelan's Duct-Tape Banana, Is Now a T-Shirt
Fans can now wear the viral work.
Back in December, artist Maurizio Cattelan broke the internet with his tongue-in-cheek Art Basel Miami installation, Comedian. In case you couldn't make it to Miami to see the controversial work, Perrotin Gallery is now selling a T-shirt version of the banana. Proceeds will go to Feeding South Florida, the area's largest food bank and hunger-relief organization.
Comedian, a bruised banana duct-taped to a white wall, made headlines when it sold for $120,000 USD to a French collector. Shortly after, performance artist David Datuna ate the piece of fruit. Cattelan's instructions specify that the banana should be replaced as necessary, ensuring that Datuna's unexpected act didn't affect the work's value.
Perrotin's Comedian T-shirt is available for approximately $25 USD at the Perrotin Bookstore in New York City.  Enthusiasts can place online orders for the shirt starting the first week of February.