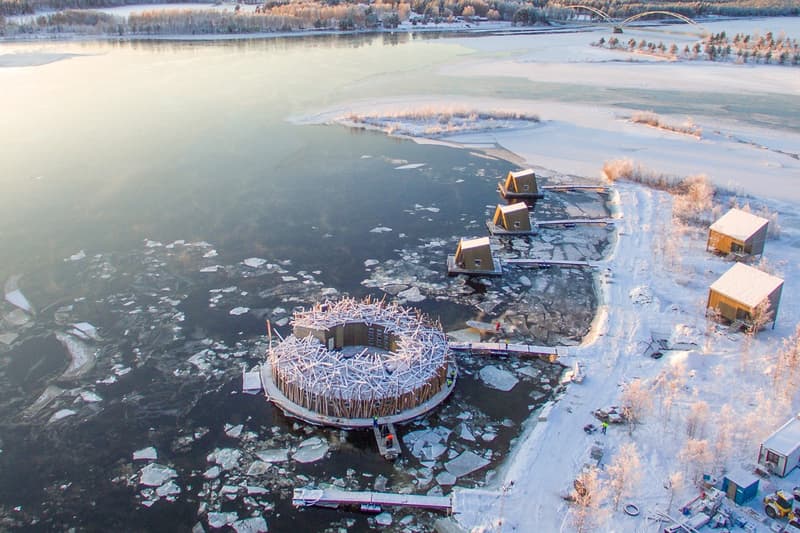 1 of 9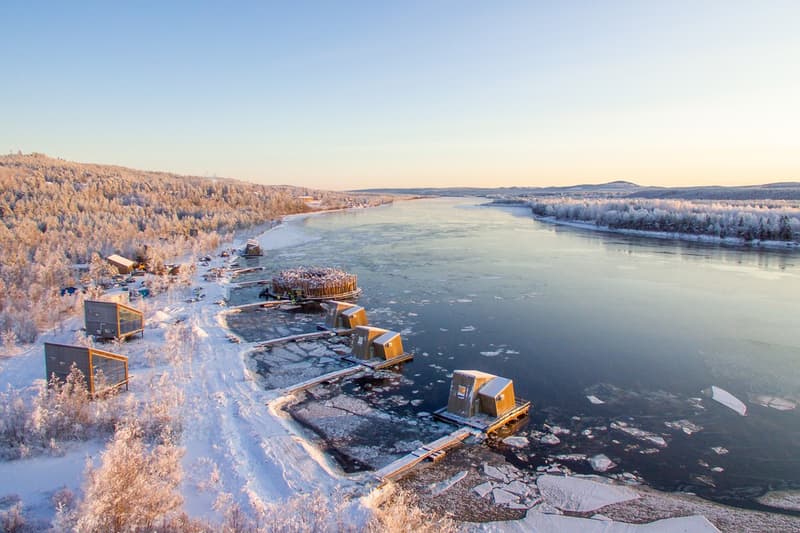 2 of 9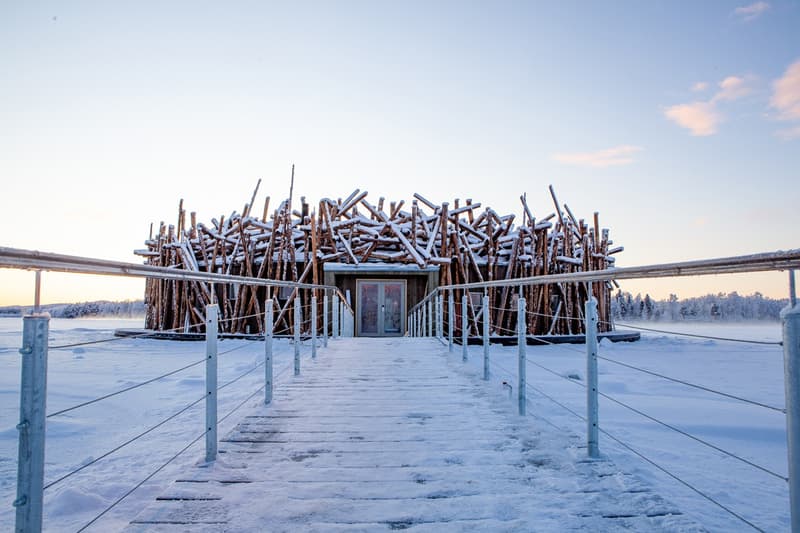 3 of 9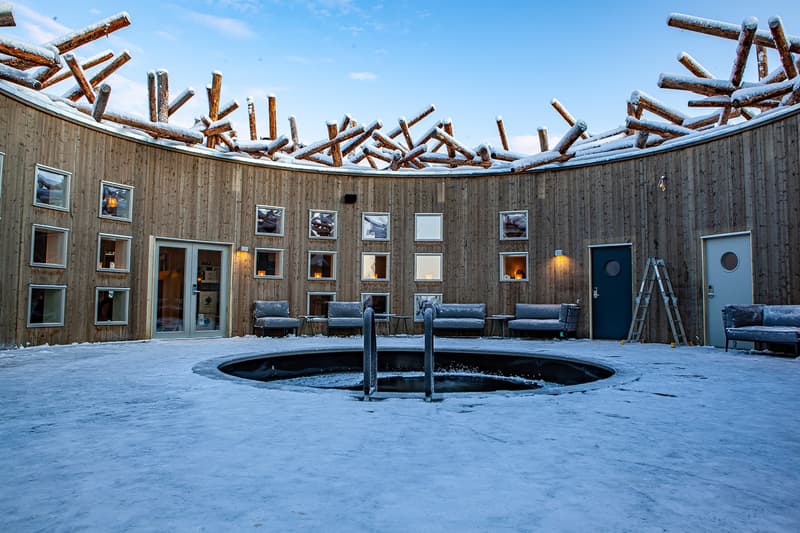 4 of 9
5 of 9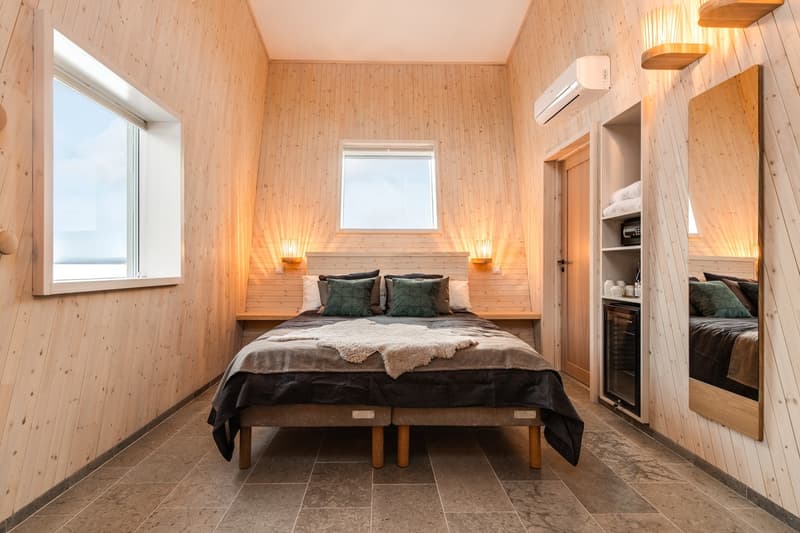 6 of 9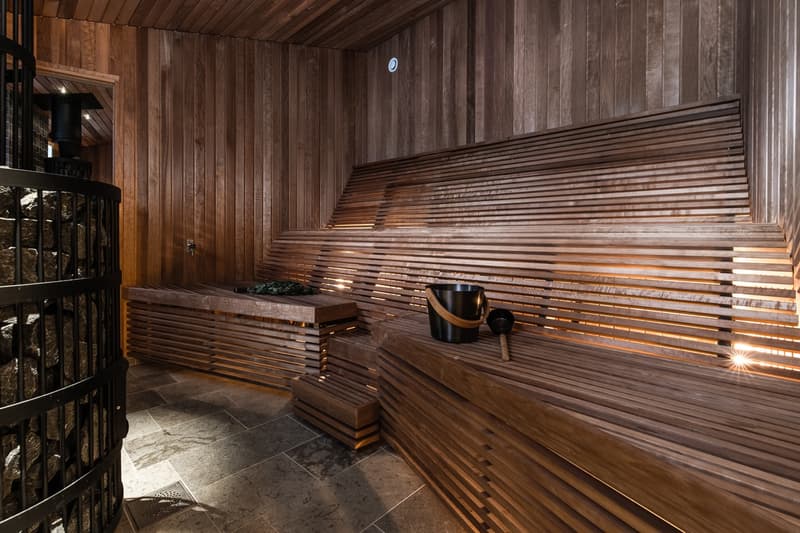 7 of 9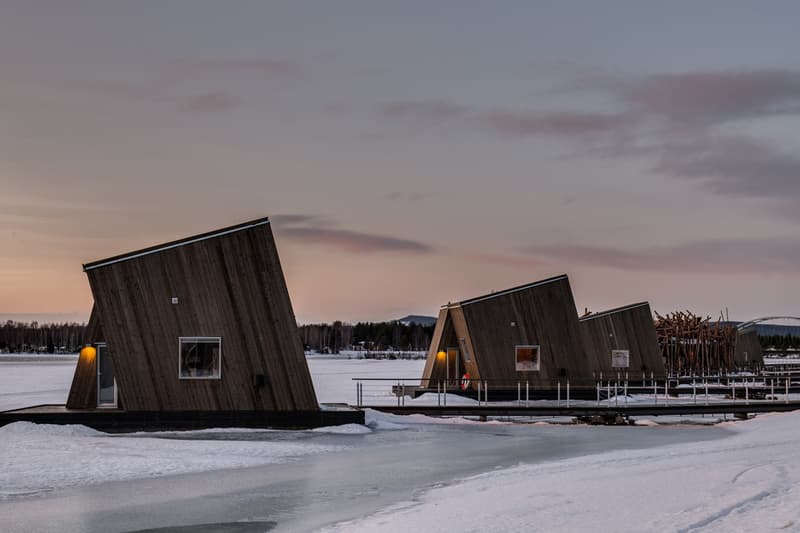 8 of 9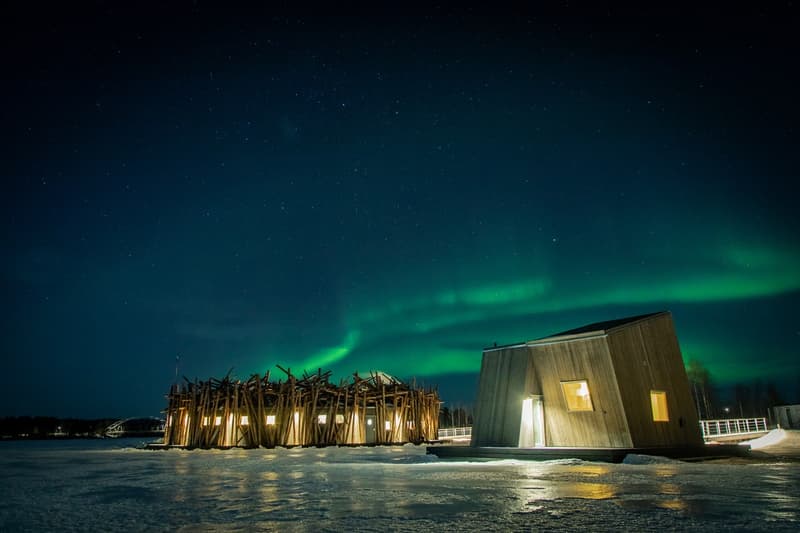 9 of 9
Travel
The Floating 'Arctic Bath' Hotel Has Opened on Sweden's Lule River
Including a giant ice bath, restaurants with locally-sourced food and dogsledding.
The Floating 'Arctic Bath' Hotel Has Opened on Sweden's Lule River
Including a giant ice bath, restaurants with locally-sourced food and dogsledding.
An idea originally conceived in 2010, the floating Arctic Bath has finally opened on the Lule River in the Swedish Lapland, housing a 12-room floating hotel and spa. It pioneers luxury wellness, a minimal environmental footprint, and the complete Swedish experience.
Inspiration for the Arctic Bath comes from the timber-floating era when felled trees were transported down the river for later processing. Merged with the world of luxury rest, the hotel is the perfect way to kick-back and relax while staying close to a unique tradition, centuries old. Those visiting can choose between a cabin located near the water's edge – with clear access to the shore – or a land cabin built on the tree-lined shore. The glass walls accompanying the latter offer the most amazing views of the northern sky and the surrounding natural environment. When not resting in solitude, visitors can go and dip into a giant ice bath, frequent private treatment rooms, attend yoga classes or do some bear watching.
In the winter-time, the beautiful Northern Lights are visible to those staying at the hotel, and during the summer season, the midnight sun takes Aurora's place. Depending on the season during which you stay, the hotel will either be floating on the Lule River – downstream from the bridges of Bodträskfors – or will be sitting completely frozen, literally 'on ice.'
Check out the Arctic Bath in the gallery above and head to the website for more information and options to book.
Share this article