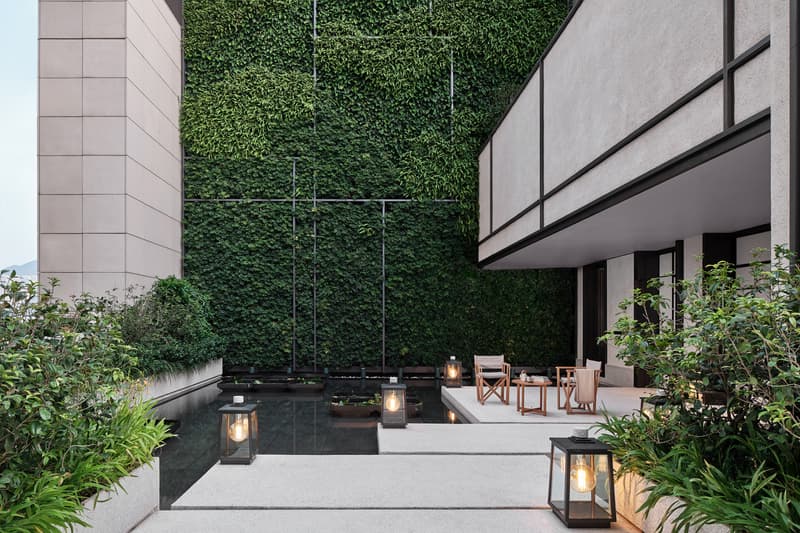 Travel
The Rosewood's Luxurious New Wellness Program Is Designed to Be a Holistic Escape From City Life
So much zen.
The Rosewood's Luxurious New Wellness Program Is Designed to Be a Holistic Escape From City Life
So much zen.
The Rosewood Hotel first launched Asaya, its wellness concept, in 2017 at its Phuket location in Thailand. Now for the first time, the program arrives amidst an urban setting in Hong Kong. As a fully integrated idea, Asaya offers bespoke services that help build the foundations for optimal performance and mindful city living at the centre of one of the world's busiest metropolitans. To put it simply, Asaya provides a progressive solution to combat the stresses that inevitably arrive hand in hand with both daily life and work-related tensions.
I recently got a chance to try out the program at Rosewood Hong Kong and I can definitively say that Asaya is the best way to relax in the city, without ever having to physically leave it. For those who reside in large urban centers, you'll be familiar with the never-ending ebb and flow of noise, congestion and general city chaos. Sometimes, these stressors can build up and an escape from the madness could not be more welcome. Thankfully, Asaya is specifically designed to provide such a getaway. Whether you're visiting the city, or just looking to remove yourself from real life for a few hours, Asaya is the perfect haven for self-care. Read on to find out more about Asaya's new wellness programs and how they helped me recharge.
Bath House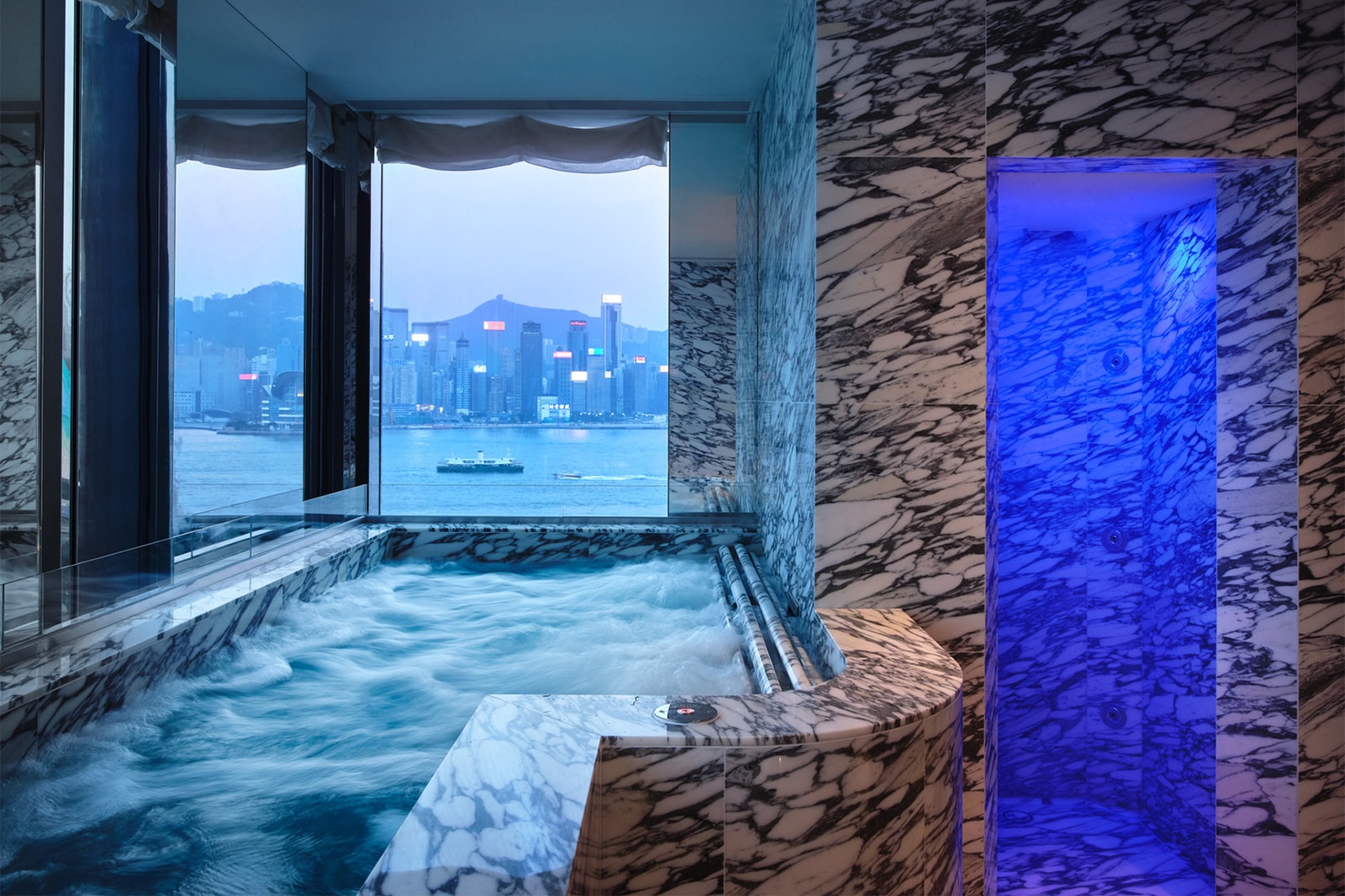 Despite being situated in the heart of Tsim Sha Tsui – one of Hong Kong's busiest districts, overflowing at the brim with tourists, office workers and locals alike – the Rosewood's Asaya quarters are surprisingly serene. There is a common area that connects the bath house, lounge area and private rooms that is beautifully tranquil, perfect for setting the mood for one's mini-retreat. Upon entering the bath house, it was almost like a vacuum from the outside world – there is not even a single whisper of traffic noise or even scattered conversations. The only sound is the gentle lapping of water, coming from the wave pool on the far side of the compound. I was lucky that I had the space to myself, further heightening the sense of escape and solitude. As an isolated experience meant to calm the senses, the bath house is an ideal way to reset and prepare yourself for a few hours in which you can unplug and forget about emails and notifications.
Posture and Mobilisation with Terry Burge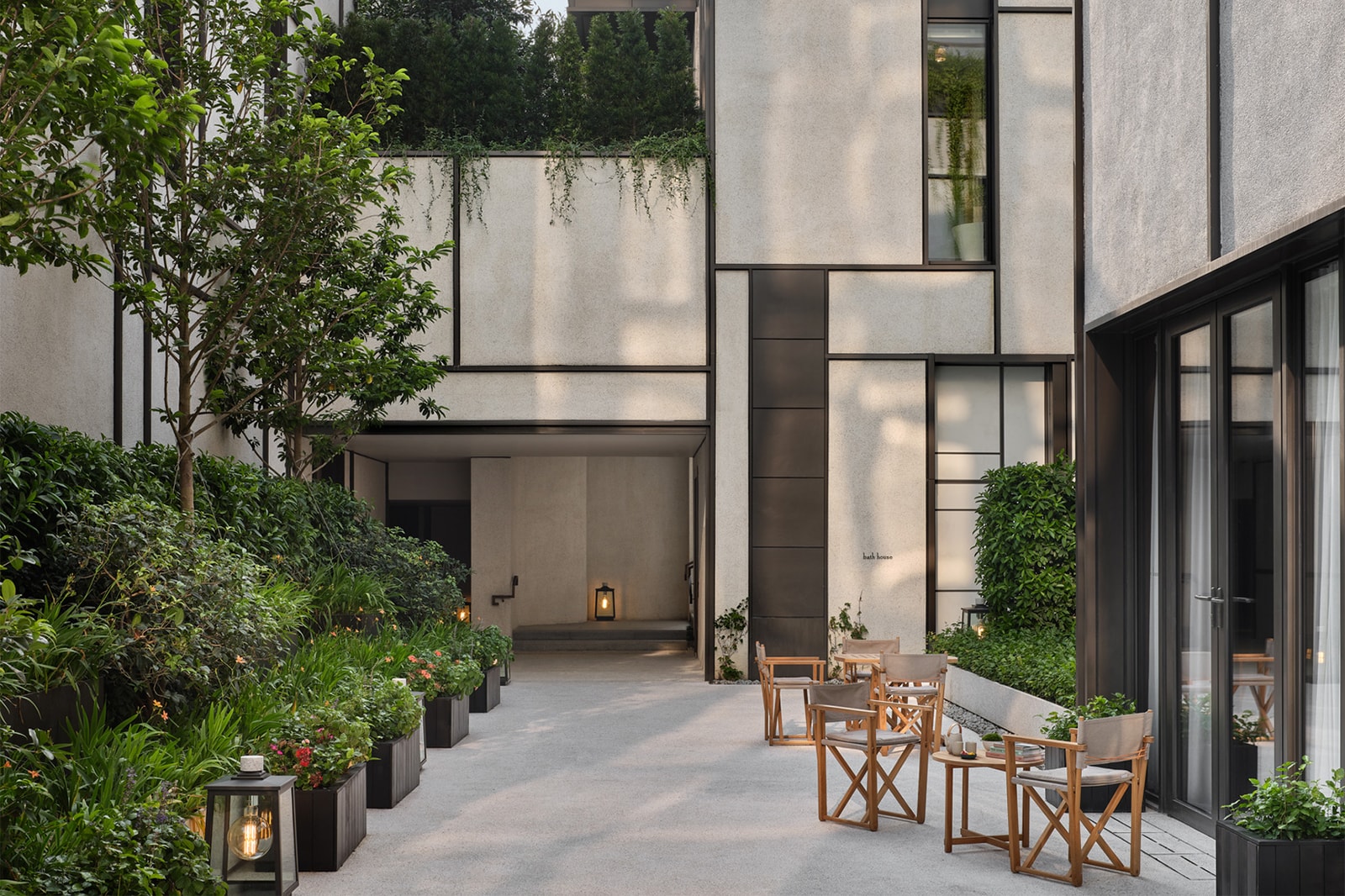 After relaxing in the bath house, I soon meet Terry Burge. As a new addition to Asaya, he brings a wealth of expertise to the wellness program. With over 25 years of experience as both an expert Exercise Physiologist and Sports Therapist, he is revered for his understanding and knowledge as a movement, physical therapy and body work specialist. For the program, visitors can select one of four different workshops: Strength & Conditioning, Posture Correction, Spinal Mobilisation Therapy and Active Isolated Stretching. I opted for the Posture Correction option: "A simple assessment of the body's basic moves is performed to help highlight where areas can be improved. Stretches and remedial exercises are then prescribed to overcome the body's innate instability," as described by Rosewood.
As someone who works in an office from Monday to Friday, firmly planted in front of a computer for upwards of eight hours each day, it's not surprising that bad posture and muscle tightness have gradually come to affect my body over time. To create a wellness plan, Terry's evaluation begins with a casual conversation about my lifestyle – how often do I exercise? Have I ever had any injuries in the past? Are there particular areas that cause discomfort? After considering the above, alongside an assessment of my posture in its resting standing position, Terry then further evaluates muscle relations by using pressure points. He then helps ease some of these "problem areas" through interval stretching.
Overall, the experience is enlightening for those who wish to better understand their bodies and the repercussions of ignoring daily micro-stressors that you put on it. If you are, like me, also spending most of your day in front of a computer, make sure to be mindful of how you're sitting. If you're able to furnish your space with ergonomic fittings, that is ideal. However, if this isn't possible for your particular working environment, ensure that you take regular breaks or even do quick stretches. Over time, it is harmful to your body to sit in the same position without readjusting, so it's beneficial to come into positive habits sooner rather than later. The position of your laptop or desktop also greatly affects the angle in which you position your head, neck and shoulders, so this is a critical first step in improving your posture for the long-run.
Skin Health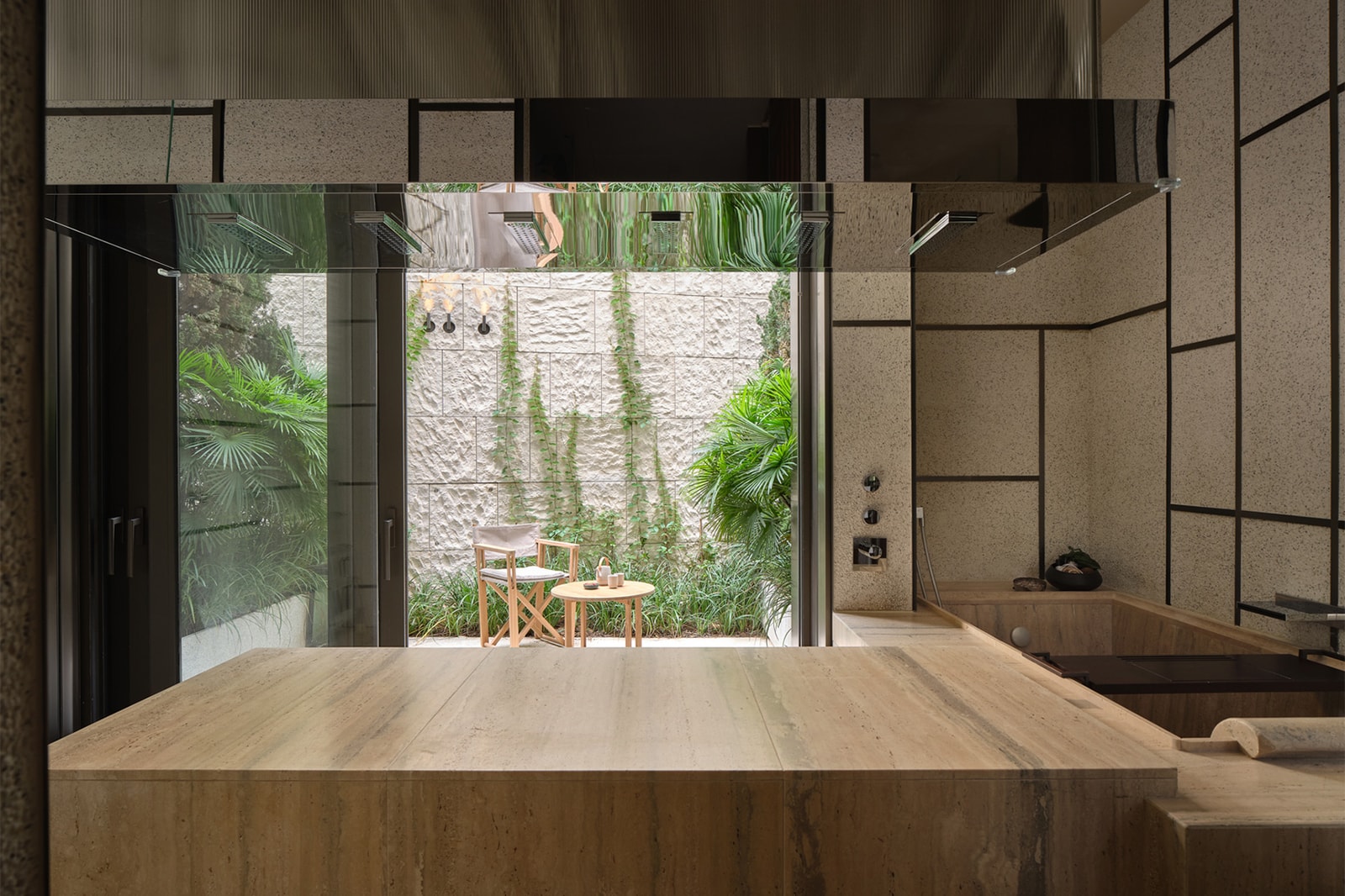 The last stop of the Asaya Wellness Program is a skin analysis with one of the Rosewood's experts (assisted by a very advanced-looking imaging machine that captures and maps the different textures of your skin), which is then followed by a facial to help combat some of the areas of focus. It was my first time getting my skin analyzed, so it was immensely informative to learn about the causes of blemishes. For the past few months, I've been experiencing dryness in the areas around my eyes. Although creams certainly help, the issue seems to persist. It was during this session that I learned that the dryness is caused by many factors that are not skin or even environment-related. According to the facialist, dryness around the area can be caused by lack of sleep (I am definitely guilty of this), wearing glasses too often (I wear mine everyday) and, of course, exposure to light from a computer monitor for a prolonged period of time.
As part of the analysis, the skin expert doesn't just take the data at face value, though. We also had a detailed chat about what my skincare routine is, what my work and living habits are, and what my own areas of concern are, to name a few topics. After understanding how everything is interconnected to the state of my complexion health, she then dives deeper into how some of these issues can be combatted through easy lifestyle and skincare routine changes. With all of the above in consideration, she then customizes the facial around my personal needs. For this reason, this particular skin treatment is probably the most personalized one I've ever experienced. The facialist was very responsive to what I wanted to get out of the experience, and catered each and every aspect of the treatment to my skin goals. Needless to say, the facial was exactly what I needed.
---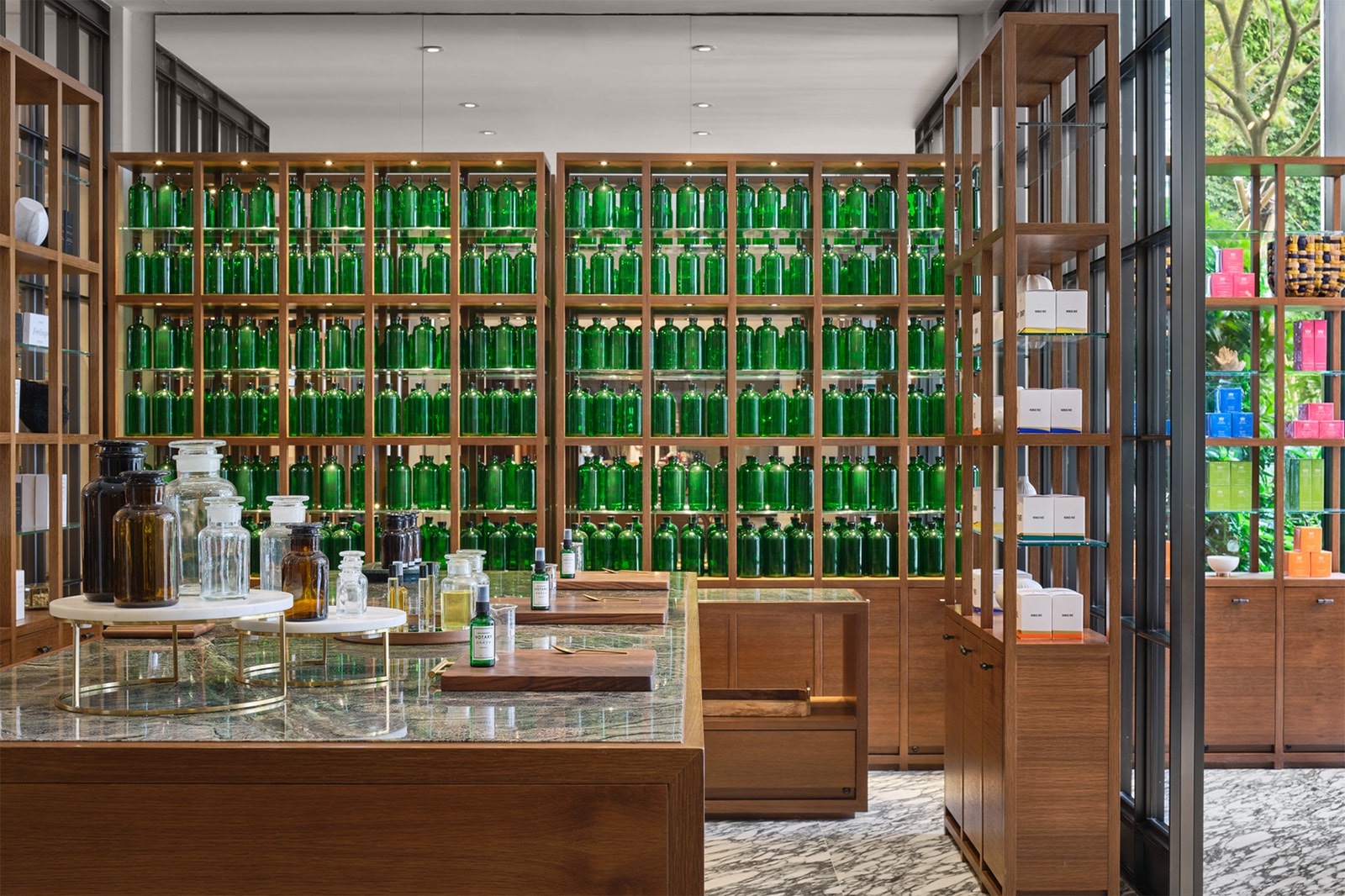 Whether you're looking to escape from the city for a few hours, or if you're just curious to learn more about your body with a holistic approach, Rosewood Hotel's Asaya Wellness Program is perhaps one of the most bespoke options I've come across. Almost every single element of the treatment is catered to the individual, and ensures that you get the most out of the experience in the way that you want. By taking into account that each visitor is different with his or her own specific needs, there is no better way to become a better version of yourself.
The Asaya Lodges and Social House officially launch on January 1 at Rosewood Hotel Hong Kong. To learn more about the above mentioned treatments and additional options, you can head to the location's website.