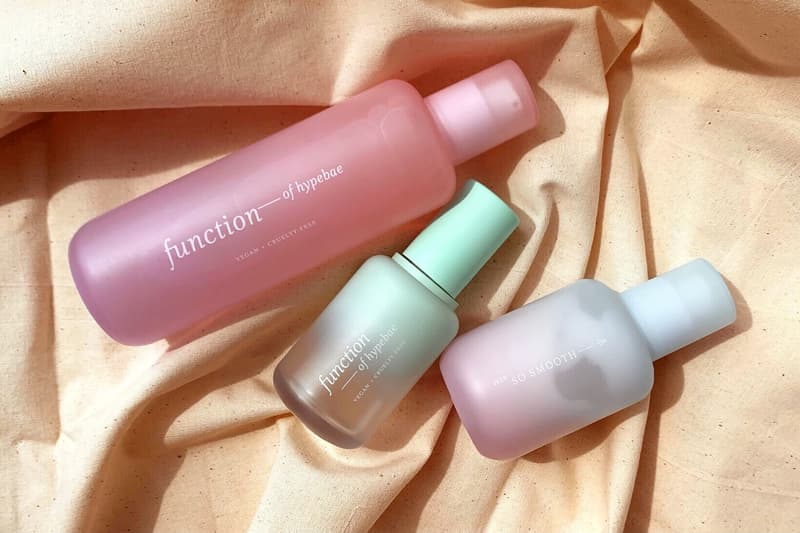 Beauty
Function of Beauty Launches Customizable Skincare – Here's an Honest Review
Loved for its colorful hair and body care products, the brand branches out into another beauty category.
Function of Beauty Launches Customizable Skincare – Here's an Honest Review
Loved for its colorful hair and body care products, the brand branches out into another beauty category.
After seeing the brand in a few of my favorite YouTubers' videos, I must admit that I've been wanting to test out products from Function of Beauty for a while now. When I first heard that the customizable beauty company is launching a new skincare line, I knew it was finally time that I give it a try.
For those unfamiliar, Function of Beauty started off with haircare goods such as shampoo and conditioner, and launched body care products back in June this year. To shop for personalized formulas, customers are asked to take an online survey. Continuing the same concept, the skincare questionnaire requires users to enter information including their skin type, sensitivity and any skin concerns. Built based on three key goals – cleanse, boost and hydrate – the website's algorithm determines the optimal products for each customer.
Before receiving my products, I completed the survey with my main skincare concerns during the cooler seasons: hydrating, minimizing pores and reducing breakouts. Although I prefer fragrance-free formulas, I opted to try the brand's "(DEW) YOU," a 100-percent natural and refreshing scent featuring notes of cucumber and citrus. A few days later, I finally got to meet the Micellar Gel Cleanser, Facial Serum and Lotion Moisturizer, all of which turned out to become some of my favorite skincare products this year.
Read on for my honest review of each product. You can head over to Function of Beauty's website to create your own range of customized skincare.
Unlike the moisturizer and serum, this Micellar Gel Cleanser is fragrance-free. At first, I was slightly skeptical because of the consistency – the formula seemed too light for a facial cleanser. Confused, I squeezed a few pumps onto my palm and by rubbing the product with a bit of water, I was able to get a gentle, lathering texture. I found that the formula works great as a second cleanser for my nightly routine, as the mildness of the product may not be ideal for completely removing excess dirt or makeup. In the morning, I've been enjoying this cleanser as the first step of my routine to get rid of any oil or dust that may have accumulated on my skin overnight.
One thing I really appreciate about the serum is the user-friendly packaging. When twisted off, a button protrudes from the lid, with the pipette ready and filled with the nourishing formula. A full dropper of the serum packed with betaine, panthenol and allantoin is recommended to be used right after the cleanser. As instructed, I've been pressing the formula into my skin rather than applying it with a rubbing motion, followed by a moisturizer to lock everything in. Ever since using this serum, I've noticed that my complexion has become slightly brighter. The product does help giving the skin that extra glow. It also helps reduce redness around the nose area.
The subtle, natural scent of this lotion has made the product something that I look forward to using after each night's shower. The rich formula boasts a light cucumber scent and gives a refreshing sensation. The product glides smoothly onto the skin and absorbs quickly, leaving the complexion plump and hydrated with ingredients such as algae extract, vitamin E, soybean oil, squalane and more. In an alternate universe where traveling is possible, I would definitely pack this moisturizer in my in-flight pouch — it works amazing for both morning and evening routines.
---
Share this article