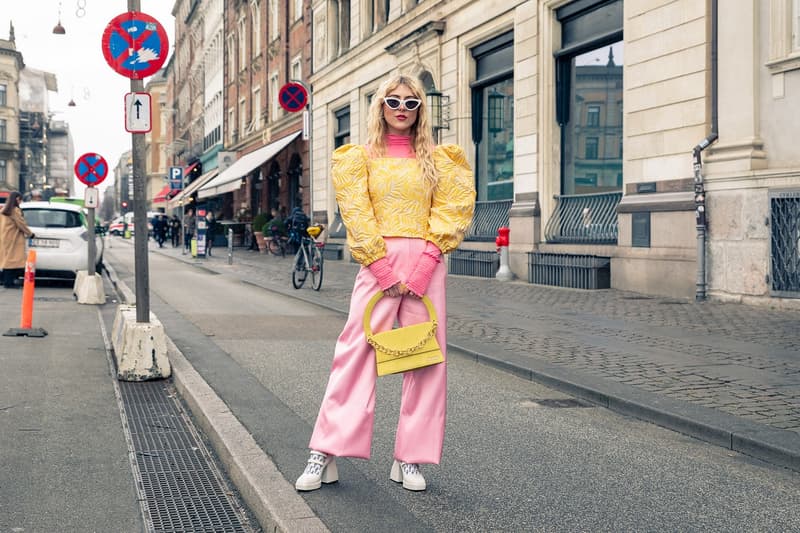 Fashion
No, Sunglasses Are Not Just for Summer
Here are the best pairs that you can rock all year round.
No, Sunglasses Are Not Just for Summer
Here are the best pairs that you can rock all year round.
Although it is sad to admit, summer is most definitely over and we've hit October, which means fall is in full swing and winter is not far away. One of the first things we do is to put away our summer wardrobe and accessories in order to make room for more cozy sweaters, jackets and boots, but what if we told you there are some pieces that you should be wearing all year round?
Sunglasses are an obvious accessory during the sunny months, but who's to say you shouldn't be rocking them throughout the colder months? Whether you're going for a midday coffee, lunch or just walking around town, wear your shades with pride.
In order to give you some inspiration, we've put together a handful of our favorite picks from brands like Swedish CHIMI Eyewear, luxe picks from Dior and Bottega Veneta and more. Peep our favorites in the galleries below, and let us know if you wear your frames all year round.
Swedish label CHIMI Eyewear is at the forefront of sunglasses, constantly developing new and innovative concepts. For its latest collaboration, it teamed up with Salvatore and Ganacci for an exclusive frame which has been seen on big names like Alicia Keys. This winter, elevate your look with a pair of colorful lenses to brighten dark and gloomy days.
Mirrored lenses are perfect for those days when you wake up tired and can't be bothered to get ready. A pair of luxury frames like these oversized aviators from Bottega Veneta will instantly liven up your look, and make you feel powerful and confident as you brave the day.
There's no doubt that Loewe has been killing the sunglasses game, and its latest bold frames are ideal for anyone looking to add a pop of color to their accessories rotation. Bold frames are a must-have, especially in bright hues like yellow – the bolder the better. The luxury anagram at the arm is also a bonus, making you feel dressed up even in the gloomiest of weathers.
A classic cat-eye frame is timeless and easy to wear day-to-day, and Prada's simple shades will be a guaranteed favorite. Light and slightly oversized, the sunglasses are perfect for those looking for a lowkey yet chic accessory.
Bold and retro is the perfect style cue when it comes to shades, and a pair of white frames with a black lens is about as cool as it gets. Make a statement with Versace's chunky iterations, and you won't have to invest in any other accessories as these will steal the show.
Share this article