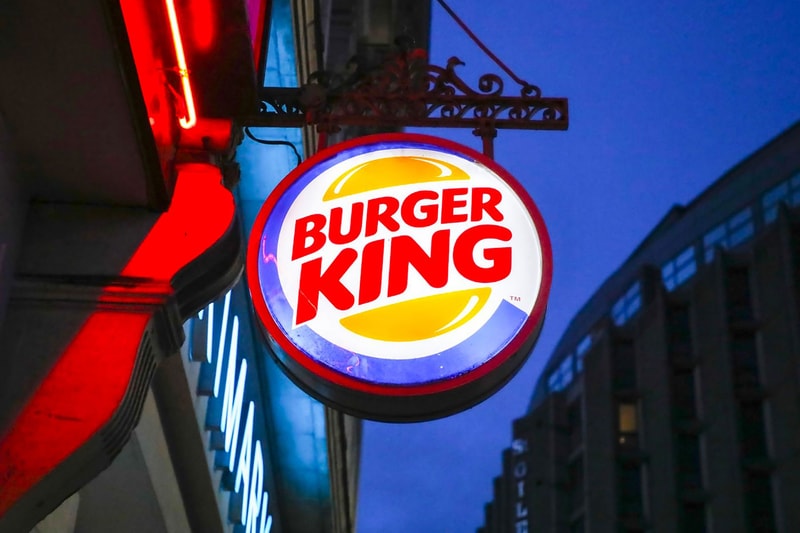 Culture
Burger King Faces Backlash Over "Women Belong in the Kitchen" Tweet
Its efforts to combat gender disparity on IWD take a turn for the worse.
Burger King Faces Backlash Over "Women Belong in the Kitchen" Tweet
Its efforts to combat gender disparity on IWD take a turn for the worse.
For International Women's Day, Burger King decided to introduce a new culinary scholarship program to combat gender disparity within the restaurant industry. However, the fast food chain's UK division promoted the initiative via a controversial tweet that read: "Women belong in the kitchen."
The now-deleted thread included a follow-up reply: "If they want to, of course," along with "Yet only 20 percent of chefs are women. We're on a mission to change the gender ratio in the restaurant industry by empowering female employees with the opportunity to pursue a culinary career."
Despite its efforts, critics pointed out the sexist implications behind the initial tweet, "Women belong in the kitchen." One Twitter user pointed out: "There [are] better ways to draw attention to something that [doesn't include] using the most sexist trope ever." After facing backlash from the Internet, Burger King UK issued an apology: "We hear you. We got our initial tweet wrong and we're sorry." It added: "Our aim was to draw attention to the fact that only 20 percent of professional chefs in UK kitchens are women and to help change that by awarding culinary scholarships. We will do better next time."
A similar advertisement in the United States was seen on the print edition of The New York Times. According to The Washington Post, "'Women belong in the kitchen' was bolded in large font that took up much of the ad's above-the-fold space." The ad continued:
"Fine dining kitchens, food truck kitchens, award-winning kitchens, casual dining kitchens, ghost kitchens, Burger King kitchens. If there's a professional kitchen, women belong there. But can you guess who's leading those kitchens these days? Exactly. Only 24 percent of chef positions in America are occupied by women. Want to talk head chefs? The number drops to fewer than 7 percent."
Burger King still plans to move forward with its H.E.R. (Helping Equalize Restaurants) Scholarship, which will allocate two current female employees with a $25,000 USD grant. "Our tweet in the UK today was designed to draw attention to the fact that only a small percentage of chefs and head chefs are women," Burger King spokeswoman Adrianna Lauricella stated in an e-mail. "It was our mistake to not include the full explanation in our initial tweet and have adjusted our activity moving forward because we're sure that when people read the entirety of our commitment, they will share our belief in this important opportunity," she added.
---
Share this article