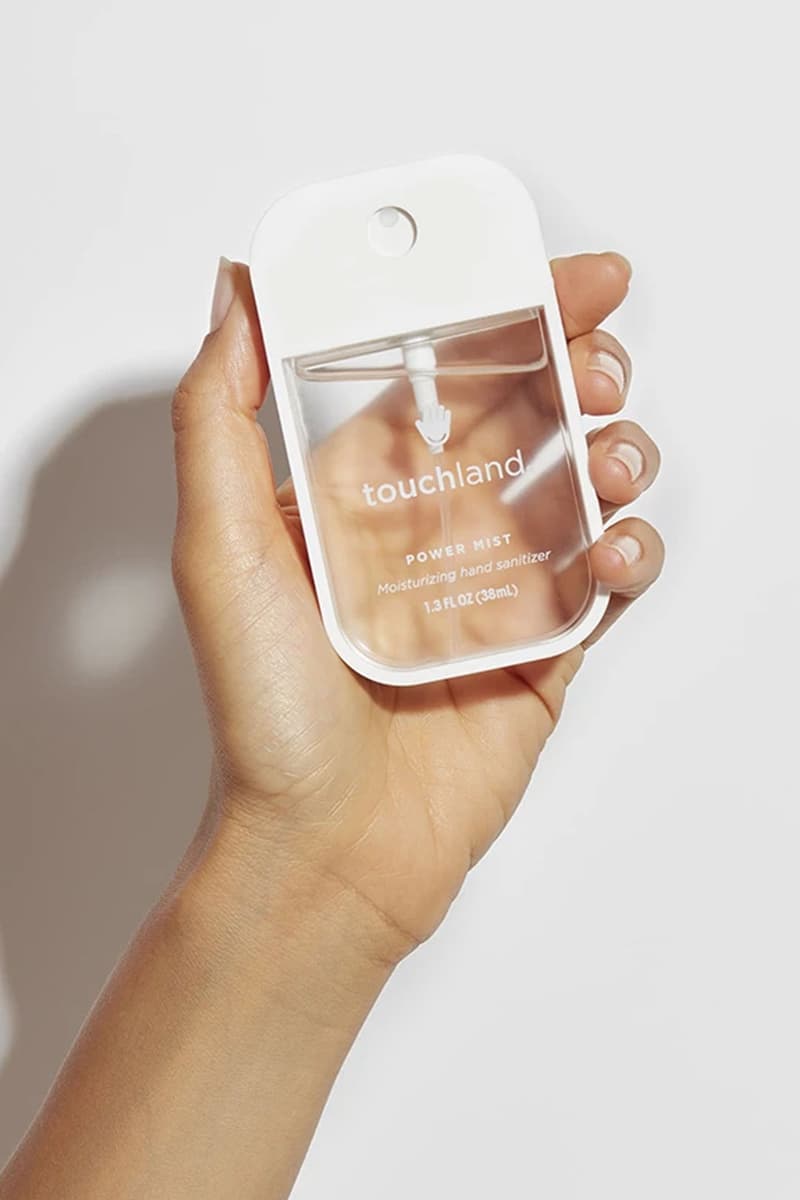 11 Hand Sanitizers to Keep You Germ-Free and Your Skin Moisturized
A top essential for 2020.
In addition to face masks, hand sanitizers have become a new daily essential for us this year due to the ongoing coronavirus pandemic. While CDC-certified products were mostly available from brands like Purell and Dettol at the beginning of the outbreak, beauty and personal care brands have started rolling out their versions of sanitizing gels and sprays throughout the rest of 2020. For those looking for a new bottle to keep in their bag or on their work desk, we've put together a list of options from the likes of Milk Makeup, Aesop and more.
Hand sanitizers now come in a variety of formula types and packaging options. For those who love a multipurpose product, Everyday Humans' Germaphobe can be used on the hands, face masks and basically any surface. The Inkey List's iteration boasts a creamy texture that may seem like a hand lotion at first glance, making it perfect to use especially during the colder, drier months ahead. For sleek packaging, Touchland's products arrive in Insta-friendly, customizable containers. And to help reduce single-use plastic waste, look to hand sanitizers from labels like by Humankind and Curie.
Learn more about our favorite hand sanitizer picks below. While you're at it, check out some of the weirdest COVID-fighting products you didn't know you needed.
Boasting a lightweight, cream-gel-like consistency, BIOSSANCE's hand sanitizer is designed to kill 99.9 percent of common germs and bacteria with 70 percent ethyl alcohol. The vegan and cruelty-free formula also includes squalane and glycerin to keep the skin hydrated. The product comes complete with a round bottle shape that can be recycled after use.
Arriving in three scents, Milk Makeup's sanitizing gel comes with 70 percent ethanol alcohol. "Spicy Herb" is a crisp blend of pink peppercorn and buchu leaf oil, complete with relaxing cedarwood oils. "Bright Citrus" features a lighter fragrance of grapefruit and lemongrass oil, while "Warm Rose" is comprised of rose oil and coriander seed oil along with bergamot, tonka bean and akigalawood.
Expanding its line of Germaphobe sanitizers, Everyday Humans has introduced a new "Crisp Pine" option. The spray, which is made with natural ingredients like aloe leaf and green tea extract, is designed to clean the hands, disinfect surfaces, purify the air and refresh face masks.
The Inkey List's hand sanitizer comes in an unexpected texture that looks more like a hand lotion than gel. Infused with 70 percent alcohol for antibacterial protection, the formula additionally features lipids to calm, soothe and moisturize chapped skin.
Available in two size options, Aesop's Resurrection Rinse-Free Hand Wash is the perfect bottle to keep your hands clean on the go. The clear gel comes with roughly 60 percent alcohol, and features a citrus, woody and herbaceous aroma blend to stay consistent with the brand's universally loved skincare products.
You've most likely spotted Touchland's Power Mist on social media feeds. Packed with aloe vera and radish root ferment filtrate to keep the hands hydrated, the spray arrives in compact packaging that will fit in your pocket or even your wallet. Arriving in a variety of scents ranging from "Watermelon" and "Forest Berry," to "Citrus" and "Aloe Vera," the mist can be customized with silicone key rings.
Sustainable personal care brand by Humankind's hand sanitizer comes in pocket-size reusable aluminum bottles and interchangeable pumps that help reduce single-use plastic waste. Featuring 65 percent alcohol, the formula is available in an unscented option, as well as "Grapefruit" and "Eucalyptus" for those who prefer fragranced products.
Charged with hyaluronic acid and raspberry seed oil, Tan-Luxe's sanitizing gel is made to keep the skin feeling moisturized and firm. Featuring a lightweight texture, the product kills germs with 65 percent alcohol, while supplying the hands with natural antioxidants and vitamin E.
Known for its non-toxic deodorant, personal care label Curie has launched its own collection of hand sanitizers. The gel product — available in "Orange Neroli," "White Tea" and "Grapefruit Cassis" — can be purchased in sets of small and large bottles, perfect for keeping in both your pouch and at your home. The 70 percent ethyl alcohol-infused formula keeps the hands soft and hydrated with hyaluronic acid, prickly pear seed oil and glycerin.
Plant-based brand Esker adds to its line of body wash and moisturizers with a clear sanitizing gel. Featuring grapefruit, litsea and mandarin orange, the product offers an aromatic hand-cleaning experience. The hand sanitizer also includes hemi-squalane and lactic acid to keep your skin feeling extra soft.
A plant-inspired label that produces spirits, candles and hand sanitizers, AMASS is loved for its natural formulas and aesthetic packaging. Its line of sanitizers includes both gel and spray options in three different scents dubbed "Four Thieves," "Basilisk Breath" and "Pseudo Citrine." A velvet aroma featuring notes of cinnamon, clove, eucalyptus and allspice, "Four Thieves" is perfect for the cozier seasons.
Share this article