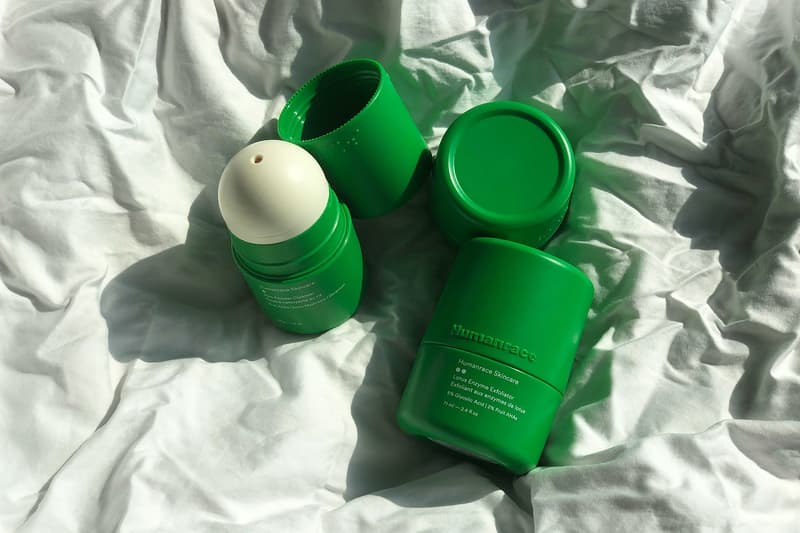 Beauty
A Review of Every Product in Pharrell's New Skincare Line, Humanrace
Read: here's how to age backwards.
A Review of Every Product in Pharrell's New Skincare Line, Humanrace
Read: here's how to age backwards.
When you watch videos of Pharrell on YouTube sharing his skincare routine, some common comments are:
"He's still in his 20s, stop lying to me google."
"This dude stayed 16 for 31 years now"
"If ageing backwards was a person! He always looks the same."
"IM SORRY HE'S HOW OLD??? mans looks like he's 20 at most"
In summary, Pharrell ages backwards and most likely knows the location of the Fountain of Youth. "Tell us your secrets," the masses implored. "How do we, too, achieve eternal youth?" Alas, the key to his flawless complexion, untouched by time, remained shrouded in mystery for over two decades. Fast forward to the year 2020 CE, however, and at last our cries for answers have finally been heard. Pharrell Williams introduces his own skincare line, Humanrace, and the crowds sigh with wonder as they step into a world where beautiful, healthy skin reigns and no one knows what wrinkles are.
Humanrace Skincare makes its debut with its Routine Pack, described as a three-step, three-minute facial (boy, does that have a beautiful ring to it). Developed in collaboration with Pharrell's dermatologist, Dr. Elena Jones, the brand's hero products are broken down into Step 1: Rice Powder Cleanser, Step 2: Lotus Enzyme Exfoliator and Step 3: Humidifying Cream. The entire line is vegan and fragrance-free, and has also been designed with a sustainable refill system. As a unisex collection, I also appreciate that the Three-Step routine makes skincare accessible to all genders and backgrounds – contrary to popular belief, taking care of your skin is not a "womanly" practice. Skincare is universal and for everyone.
So, is the Humanrace Skincare worth the 20-something-year wait? Absolutely. Read on below for a review on every single product in the collection.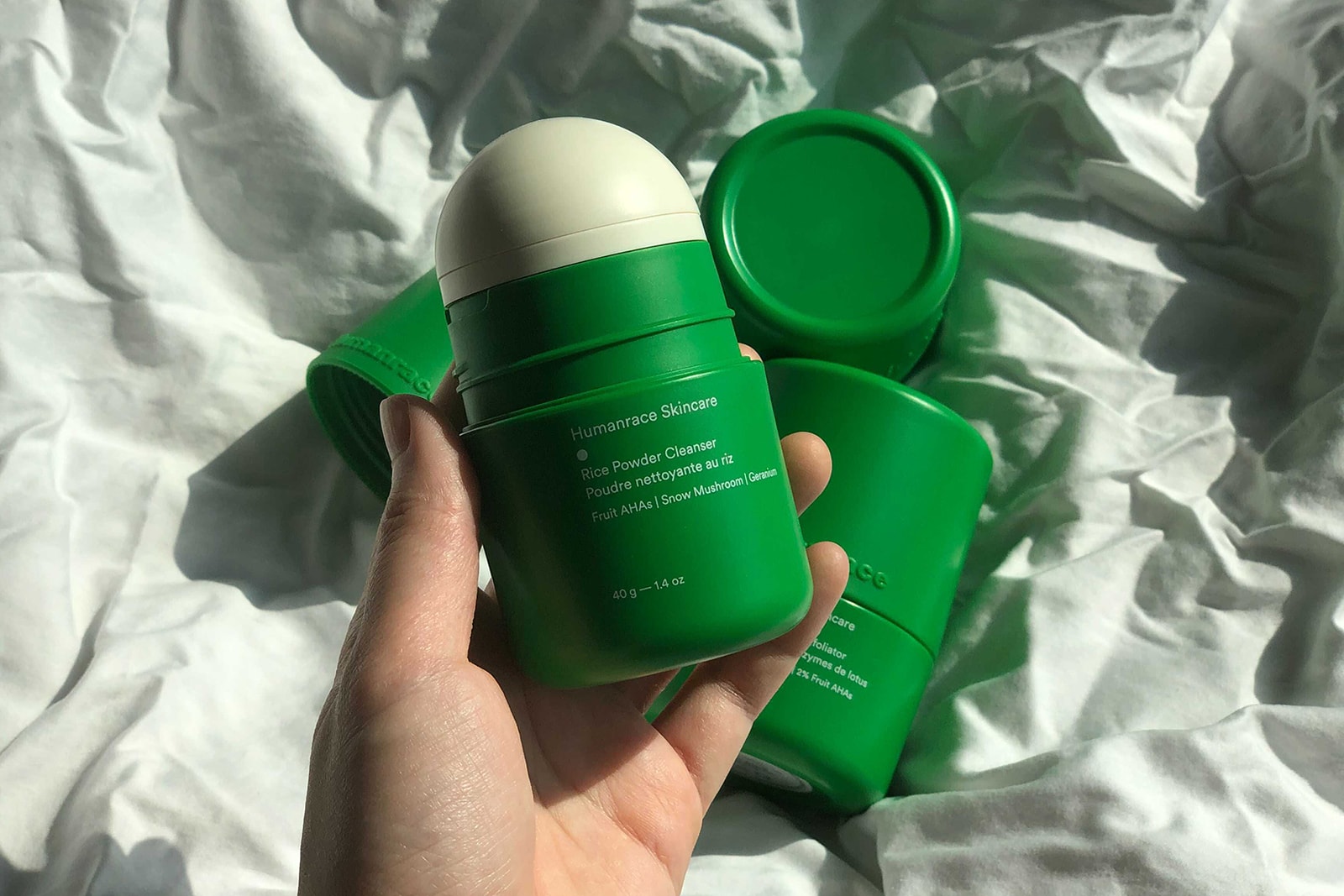 This is actually the first time I've tried a powder cleanser. After using this product from Humanrace though, I am definitely asking myself why I haven't started using them earlier. It took me a couple of tries to get the proportions right, but after hitting the sweet spot, this cleanser truly is a game changer for me. To start, the powder didn't dissolve as much as I expected, so the result after adding water is actually a really gentle foaming cleanser that also has an exfoliating component. When you watch Pharrell's skincare video on GQ, he actually says that he's known to always talk about exfoliating like a madman and while on the topic of why this skincare step is so important, he shares, "When they ask me, 'Oh, what do you do?' That's the number one thing. It's, like, removing the dead layers of skin." Moral of the story: if you want flawless skin, don't forget to exfoliate.
After delving into the mind of Pharrell, it's no wonder Humanrace's inaugural collection actually has two exfoliants not-so-secretly incorporated within its regimen. Not that I'm complaining – after using the Rice Powder Cleanser ($32 USD), my skin already felt baby soft. Without my face feeling stripped, my complexion felt as clean as a blank slate. Most importantly, I could feel that the impurities, buildup and oil from the day really have been cleared and I'm getting the deep clean that my face needs for a healthy complexion. Okay, Step 1, fantastic start. Let's move on.
I'm already a big fan of regular exfoliation within a skincare routine, so I was elated to know that Humanrace had incorporated this product into its minimal skincare essentials. Formulated with antioxidant lotus leaf and hydrating apple extract, the Lotus Enzyme Exfoliator ($46 USD) is a creamy exfoliator that leaves your skin feeling hydrated after each use. With a gentle reminder from Pharrell himself to apply in upward, circular motions only, this step left my face feeling plump and smooth. The product is pretty straightforward, but it hits a homerun for me. It's simple, effective and truly essential to any skincare routine.
The only thing that I do want to note is that although I absolutely love that the entire line is fragrance-free (and something that I prefer), this product does smell a bit like chalk – it's not entirely unpleasant, but it's not that pleasant either. It's not a deal breaker, but I did find myself wishing that this product smelled a bit more neutral. All in all, however, I loved using this product. For best results, and also so you don't over-strip your face with microdermabrasion, you should generally try to use exfoliators such as this one only two or three times weekly.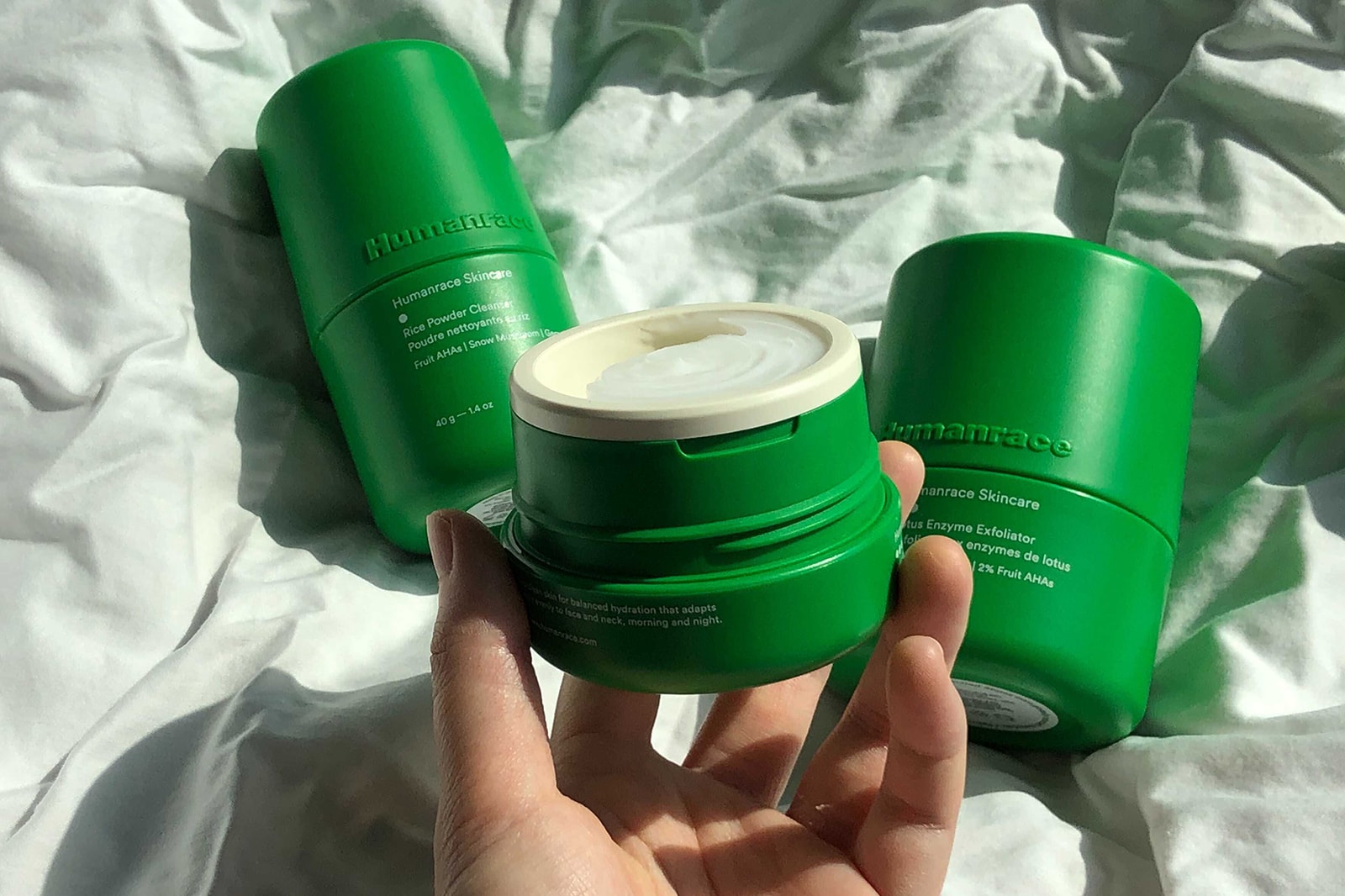 Pharrell was very specific when naming this product – although it's just a moisturizer, he was adamant that the cream had to be termed Humidifying Cream ($48 USD). After using the product, I can understand why. To start, I should share that I have been solely using face oil (instead of a cream) as a day-time moisturizer for almost two years now. I prefer the lightness of face oil, and also find that it layers better with my other skincare products. As perhaps the most basic offering in the Three-Minute Facial pack, I really didn't think that I would find this product that exceptional. After all, it's just a moisturizer. How very wrong I was. The Humidifying Cream was a sleeper hit for me and has become an unexpected favorite.
First of all, the cream is very thick. It almost feels pillowy. Formulated with snow mushroom extract and squalene, it is designed to be moisture-locking. When I first applied it to my skin, it felt as thick as it looked and I thought to myself, "Okay well, I'm just going to use this at night." However, when I continued to massage it into my skin, it absorbed shockingly fast. Within seconds, the cream felt light and almost as if it had been allowed several hours to absorb. Shock #2: the cream seemed to have an almost mattifying effect. My face did not look shiny or greasy at all  – if I really had to make a comparison, my face honestly looked like a freshly hardboiled egg and I felt great about it. Since testing it, I've been using this cream both day and night. It fares especially well throughout a long day of mask-wearing. My skin feels "humidified" all throughout the day (even during dry, winter days) and I just cannot help silently thanking Mr. Pharrell Williams for my dewy, glowing skin.
Share this article