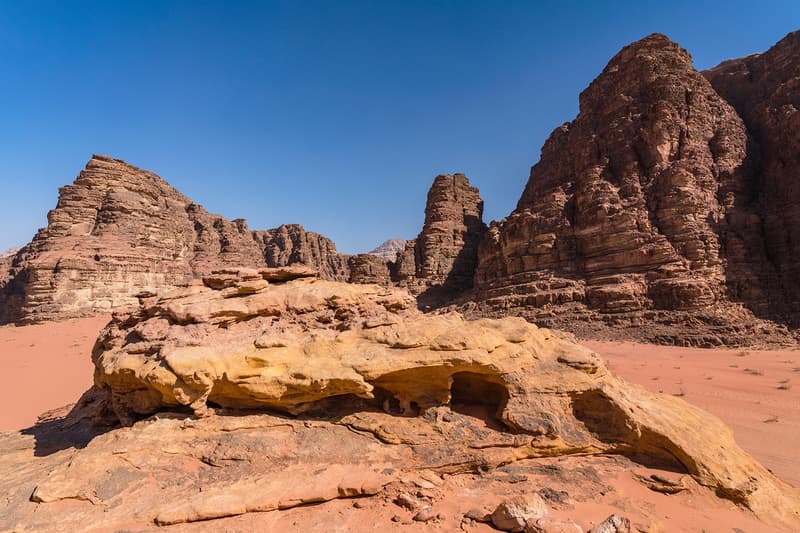 Culture
The Mysterious Metal Monolith in Utah Has Now Disappeared
The 3.7 meter-tall silver structure had gone viral on social media.
The Mysterious Metal Monolith in Utah Has Now Disappeared
The 3.7 meter-tall silver structure had gone viral on social media.
Earlier this month, a mysterious metal monolith discovered in the Utah desert sparked national interest, raising multiple theories ranging from the possibility of alien visitors to an art installation. Roughly a week later, the unusual structure has disappeared, reportedly removed by "an unknown party" on Friday night.
"We have received credible reports that the illegally installed structure, referred to as the 'monolith,' has been removed," a Facebook post by Utah's Bureau of Land Management states. "The BLM did not remove the structure, which is considered private property."
The 3.7 meter-high structure was first found on November 18 by officers of the Utah Department of Public Safety's Aero Bureau. Reminiscent of a scene in Stanley Kubrick's 1968 film 2001: A Space Odyssey, the shiny, silver monolith emerged at an undisclosed spot in the southeastern region of the state. Some curious Internet sleuths ended up finding the location of the monolith, attempting to figure out what it is and how it ended up there. Numerous memes went viral on social media, suggesting the possibility of aliens, while a spokesperson of David Zwirner gallery shared that it could potentially be the work of John McCracken, the late artist known for his minimal sculptures.
As of now, the metal monolith and its disappearance still remain a mystery. Stay tuned as we learn more about the perplexing structure.
Share this article